Eco-Borgo Luxury : Mulino Cottage – sleeps 4/5
Luxury 2.5 bedroom + 2 shower rooms + private garden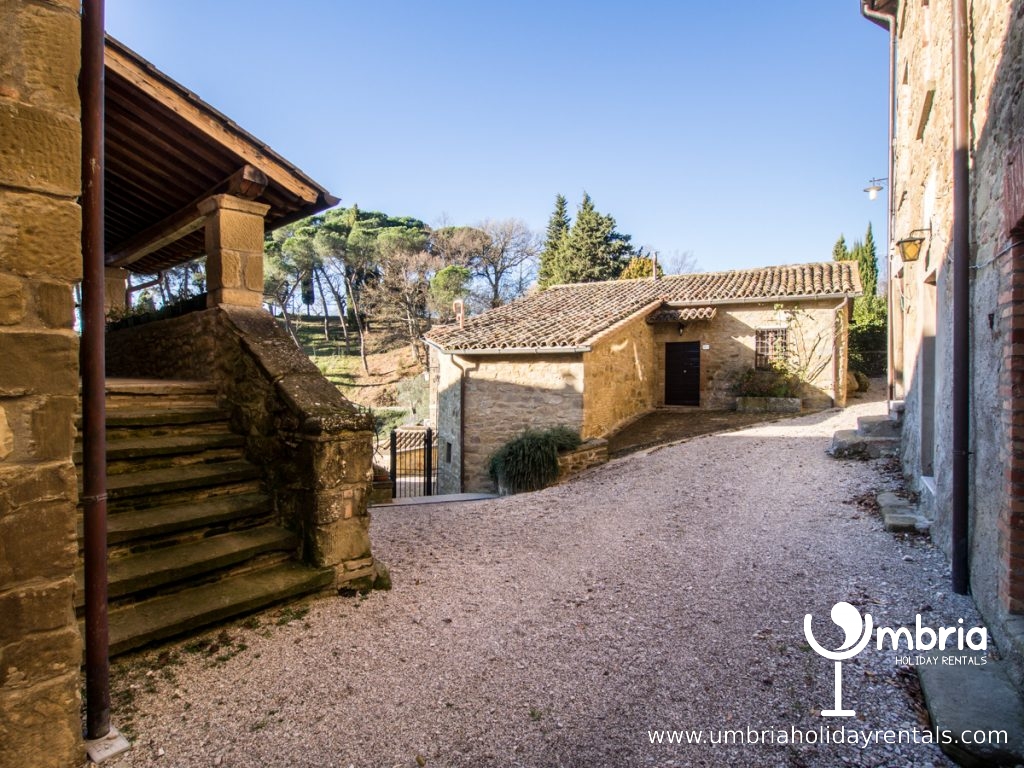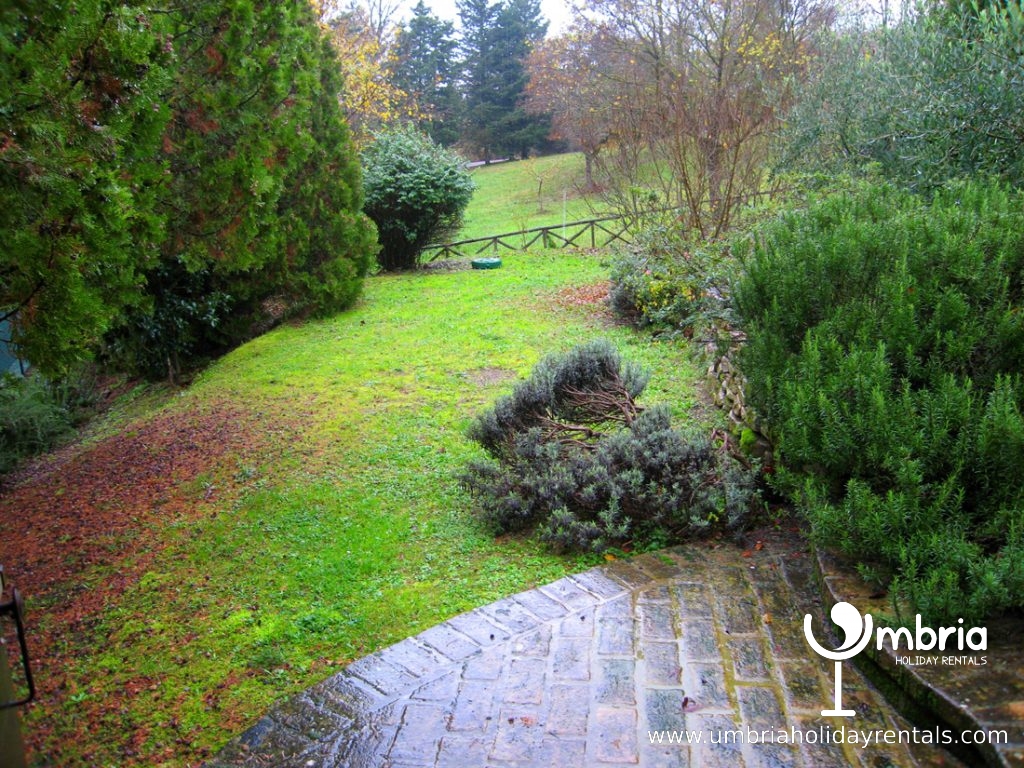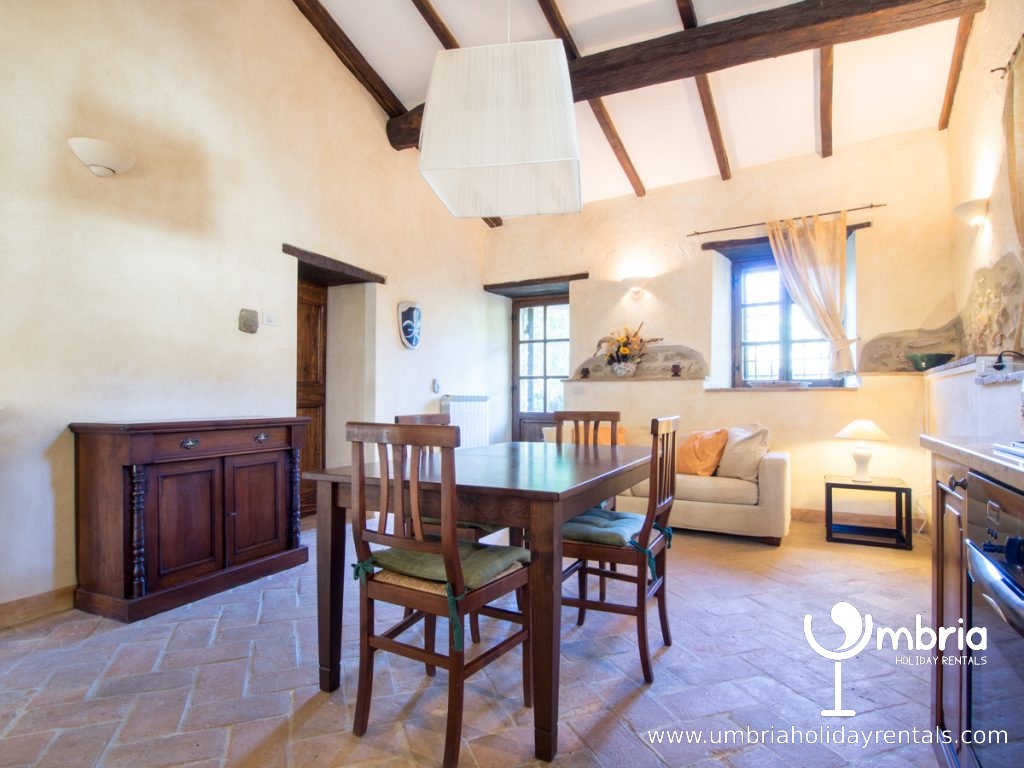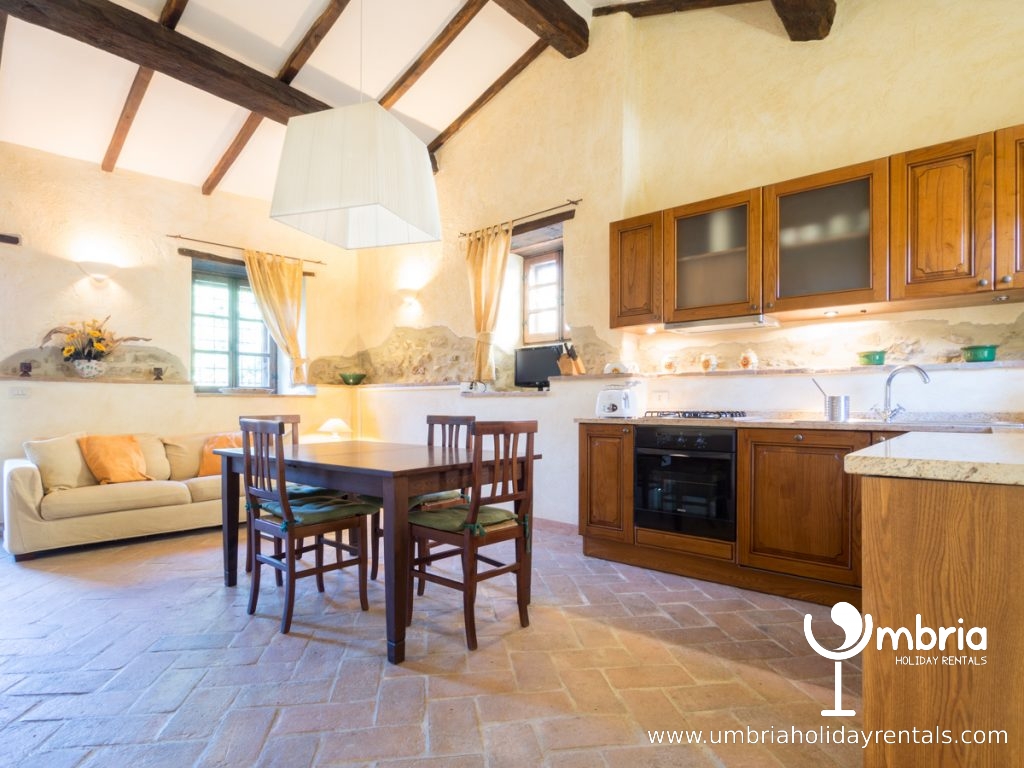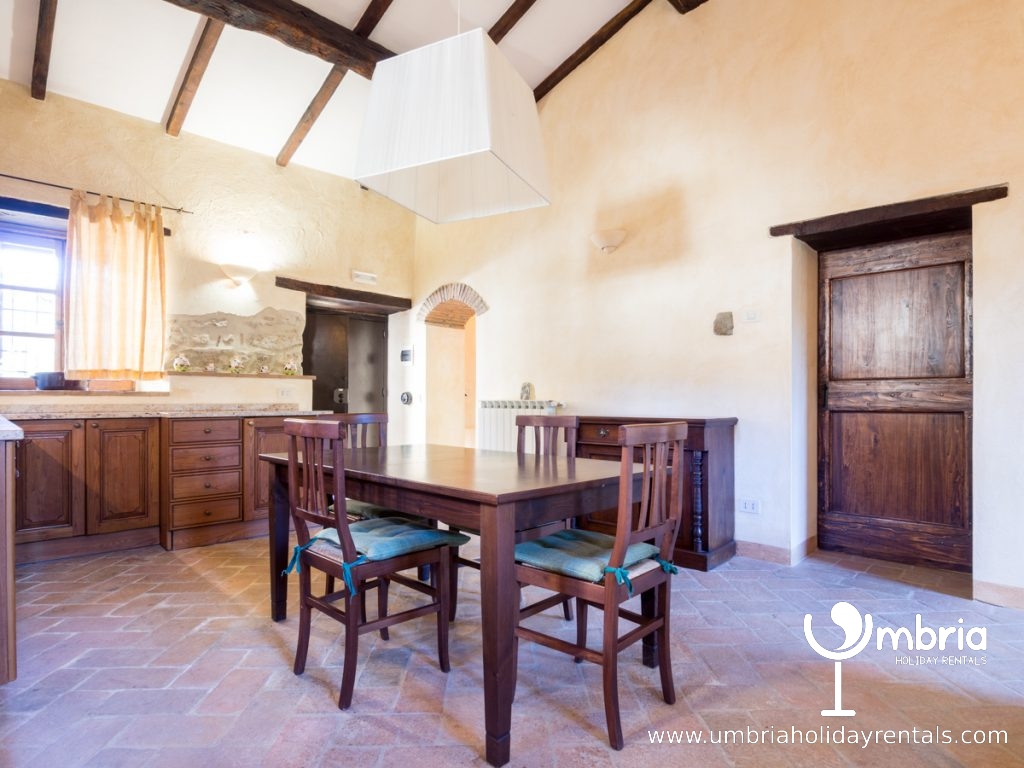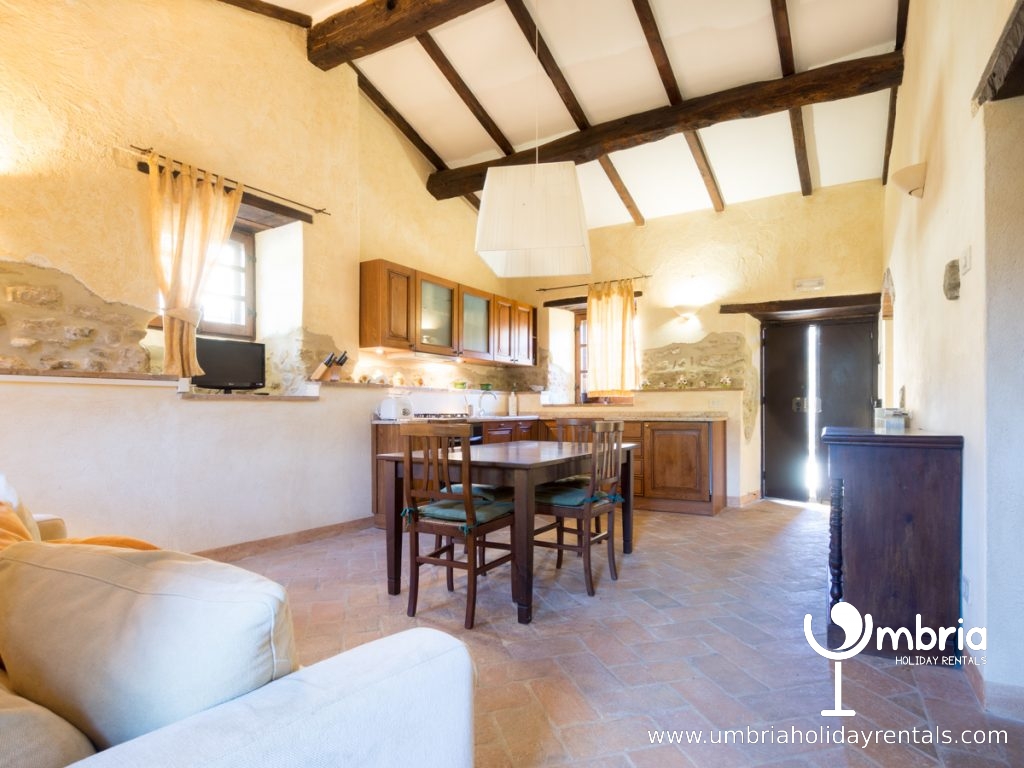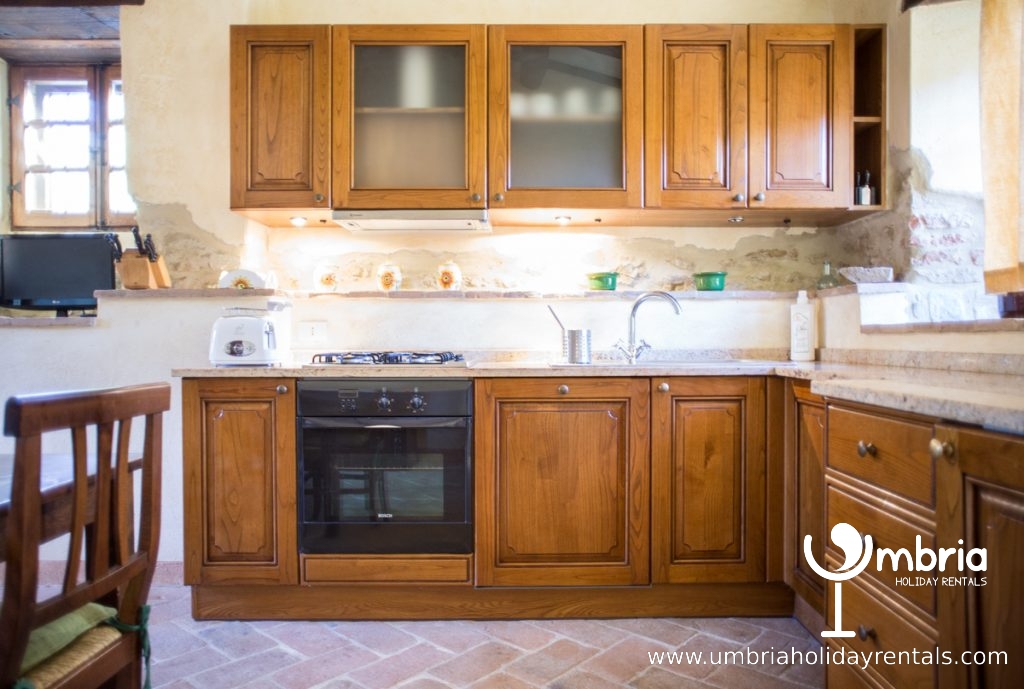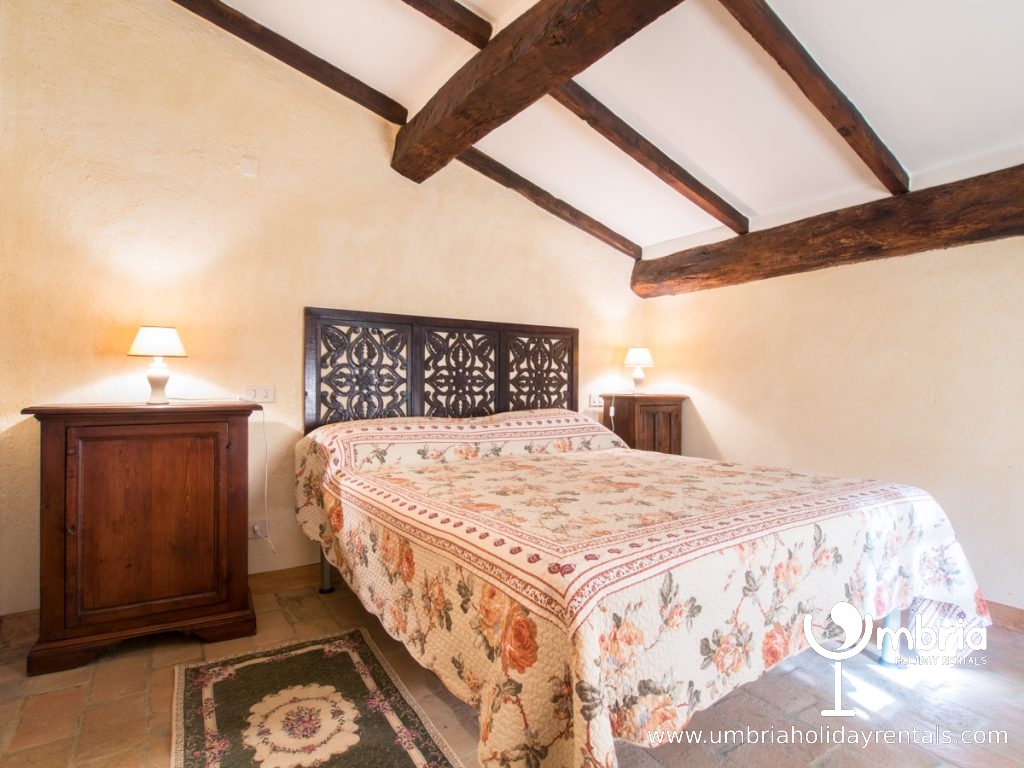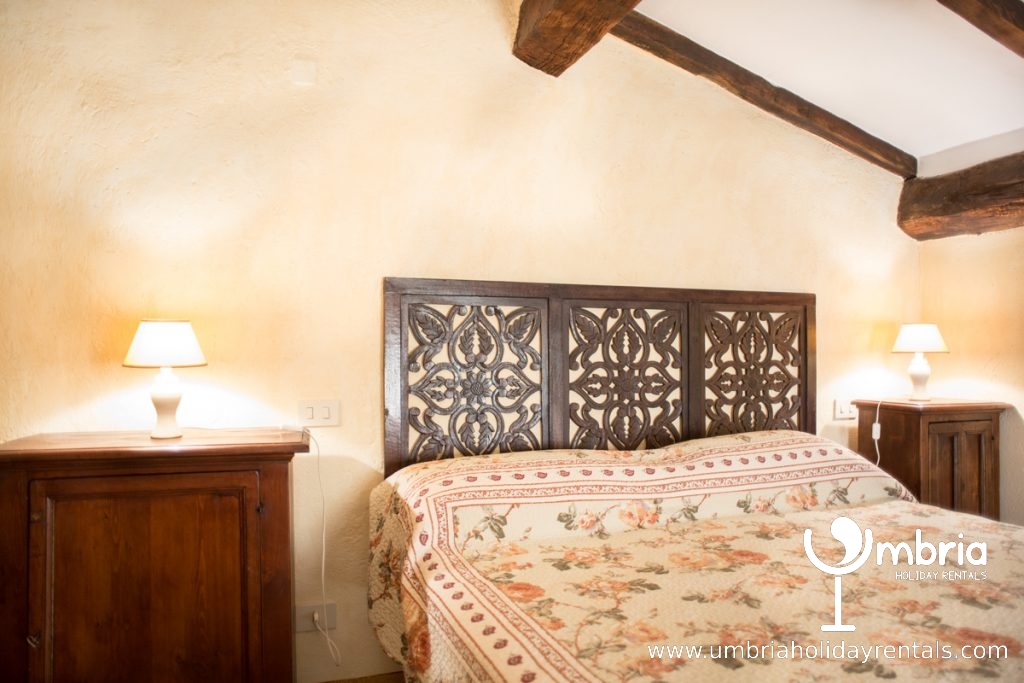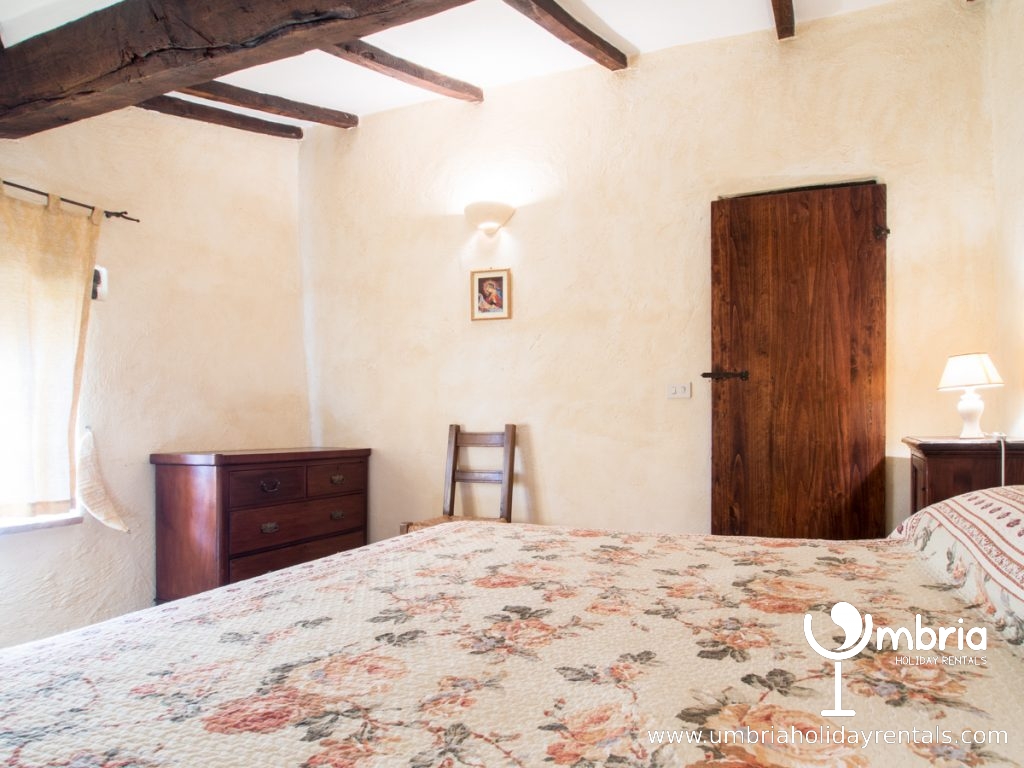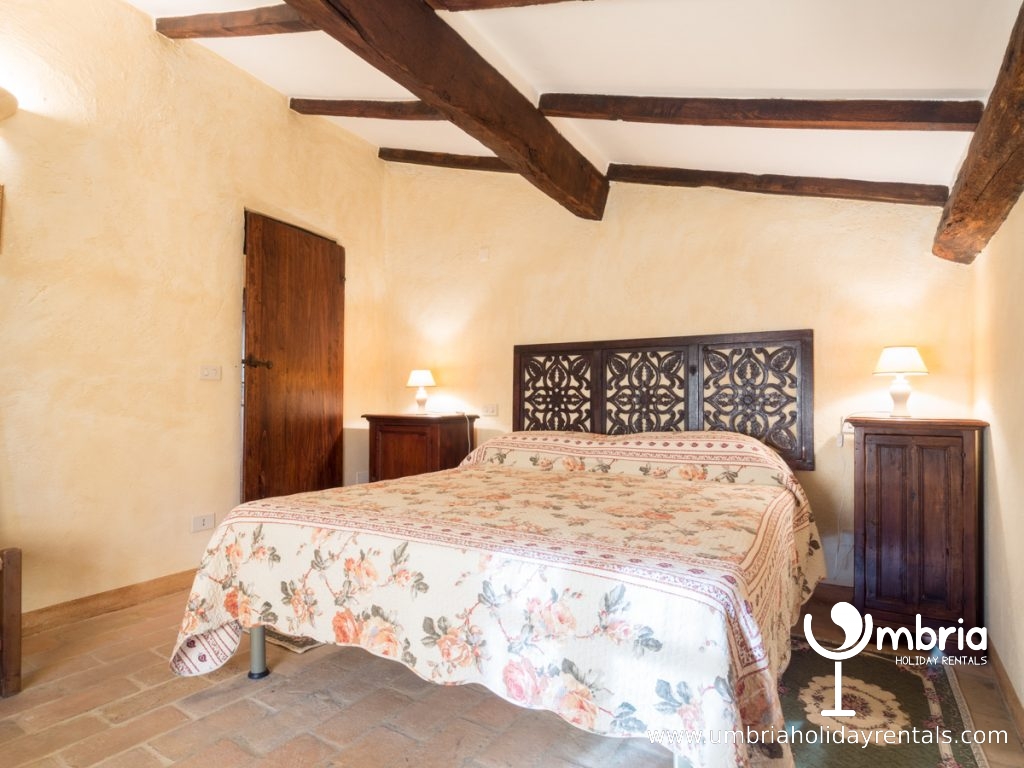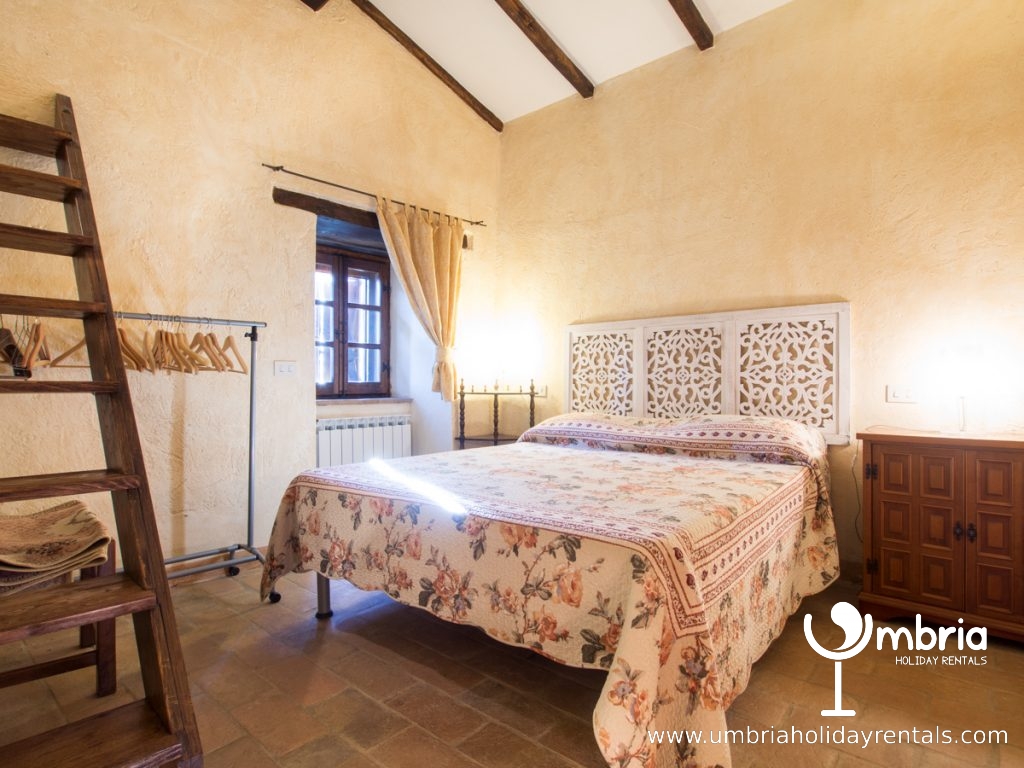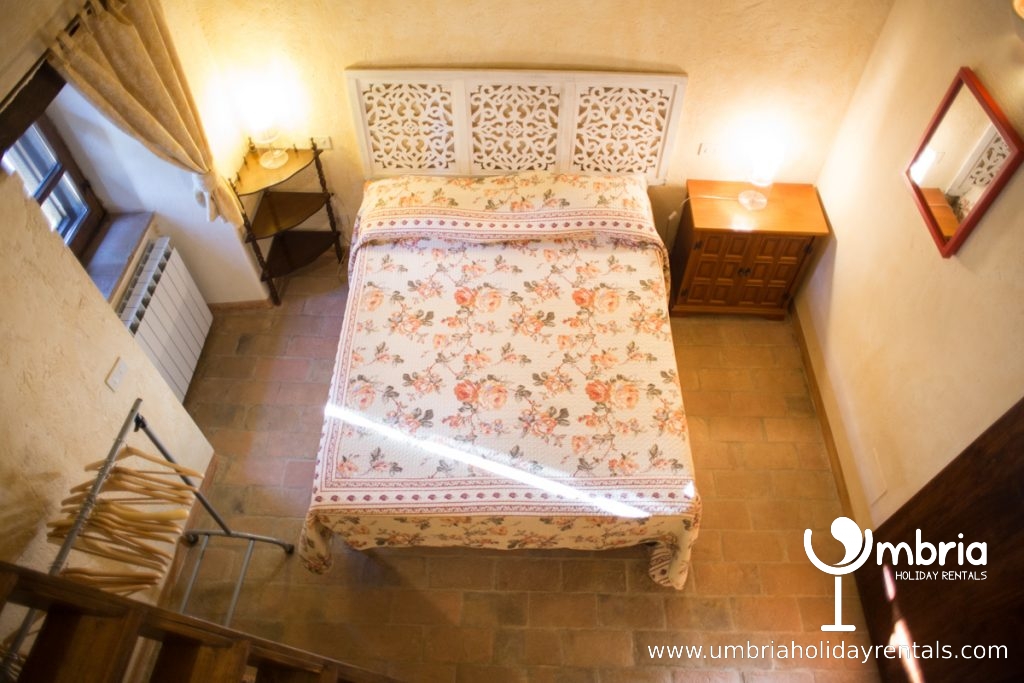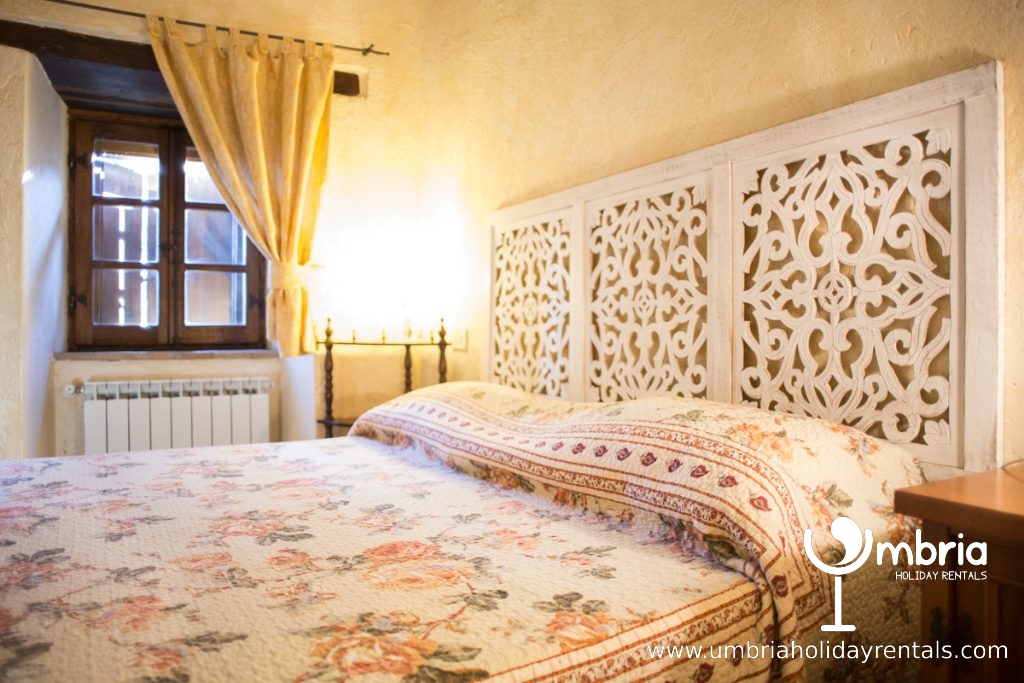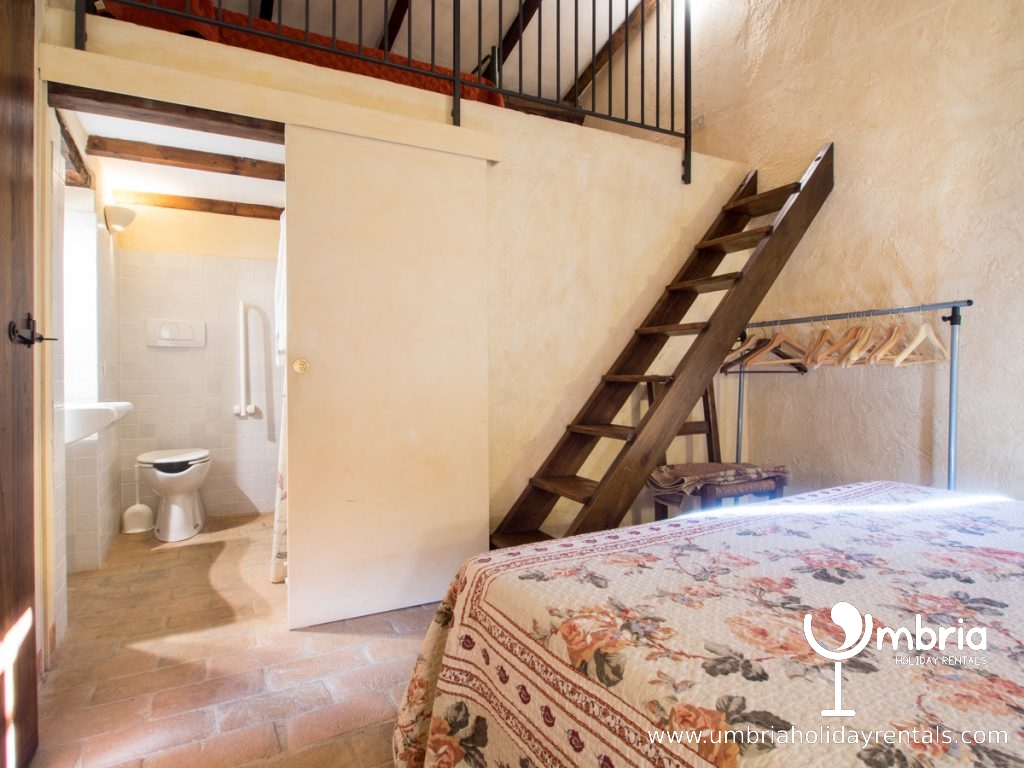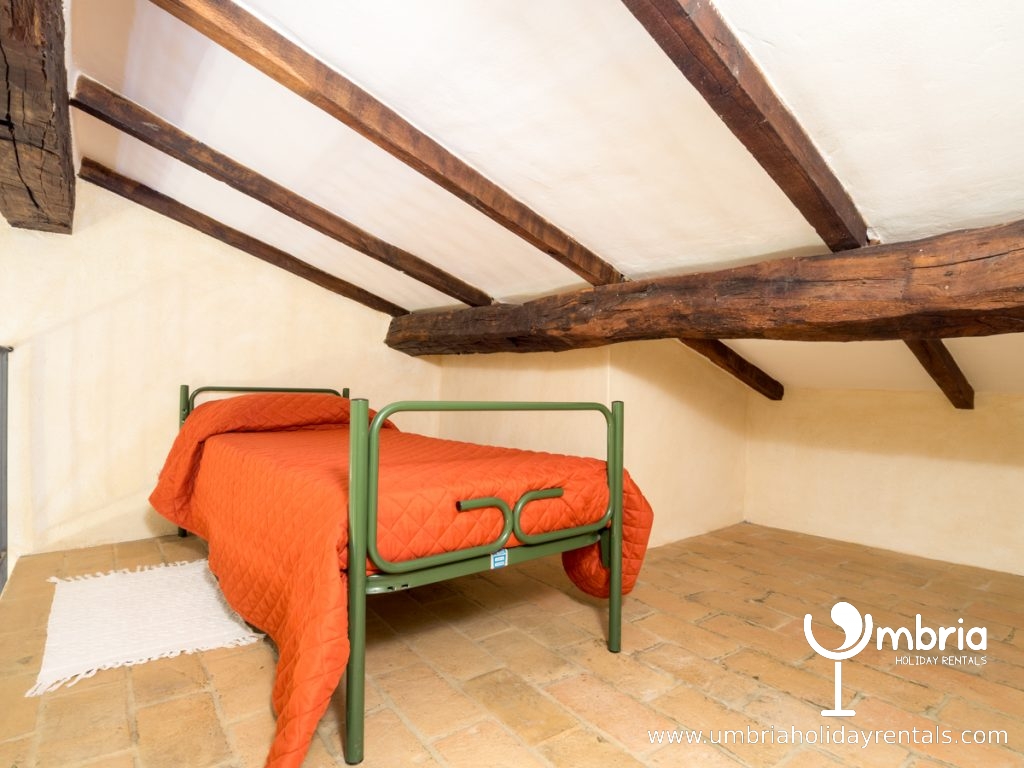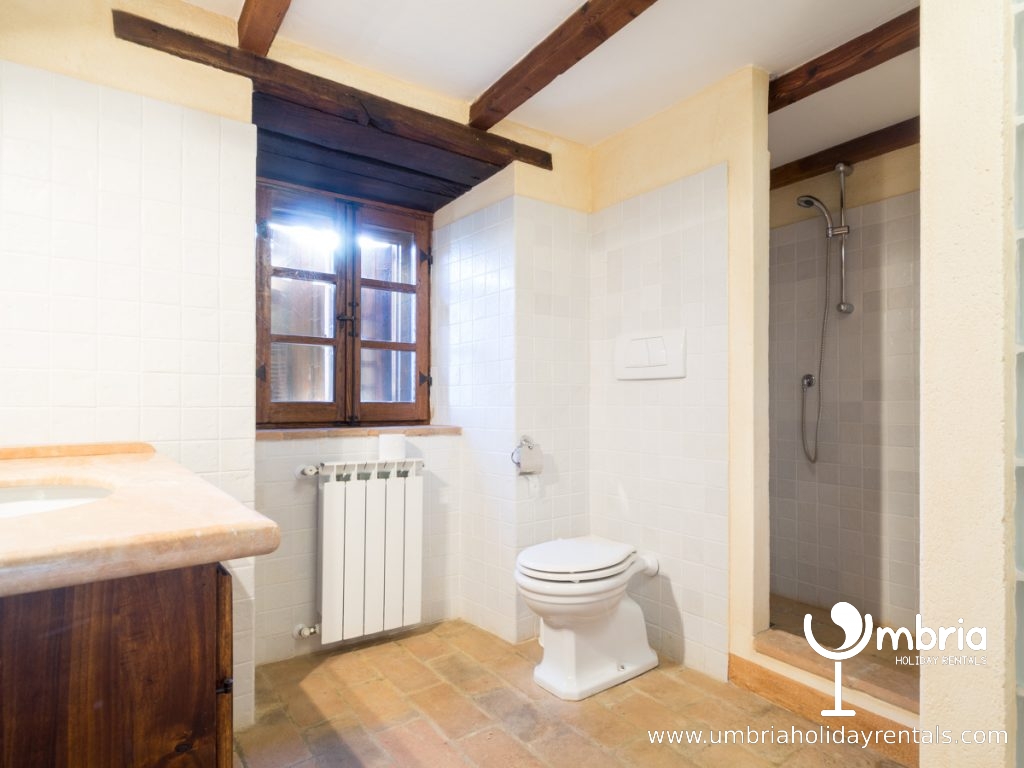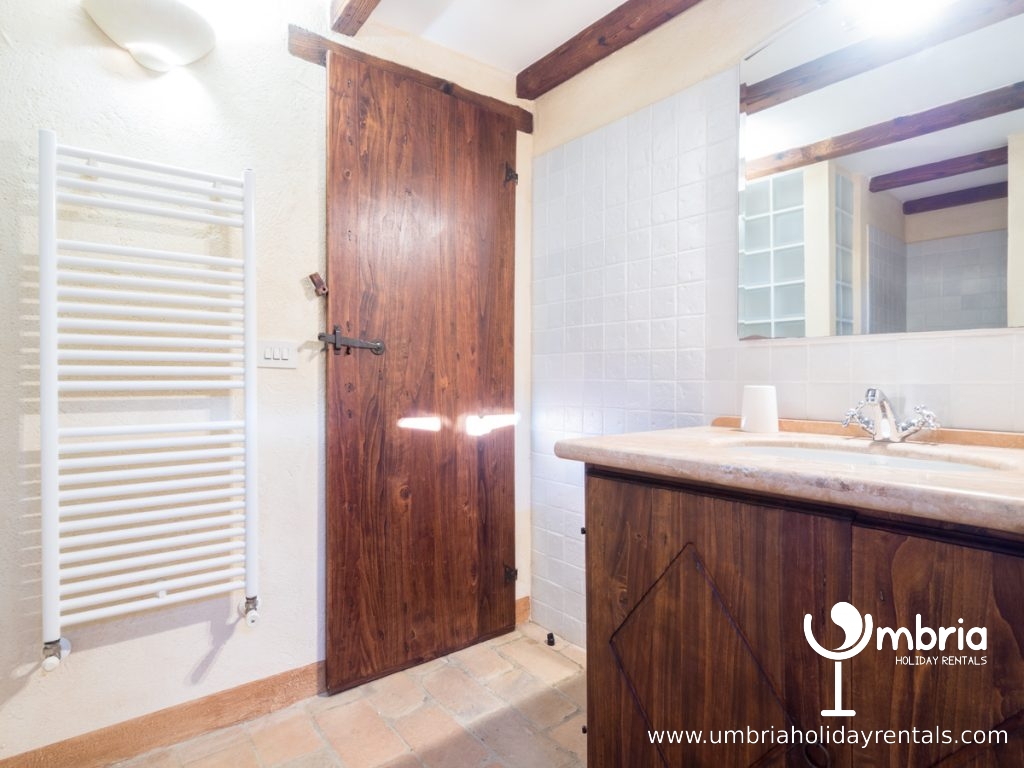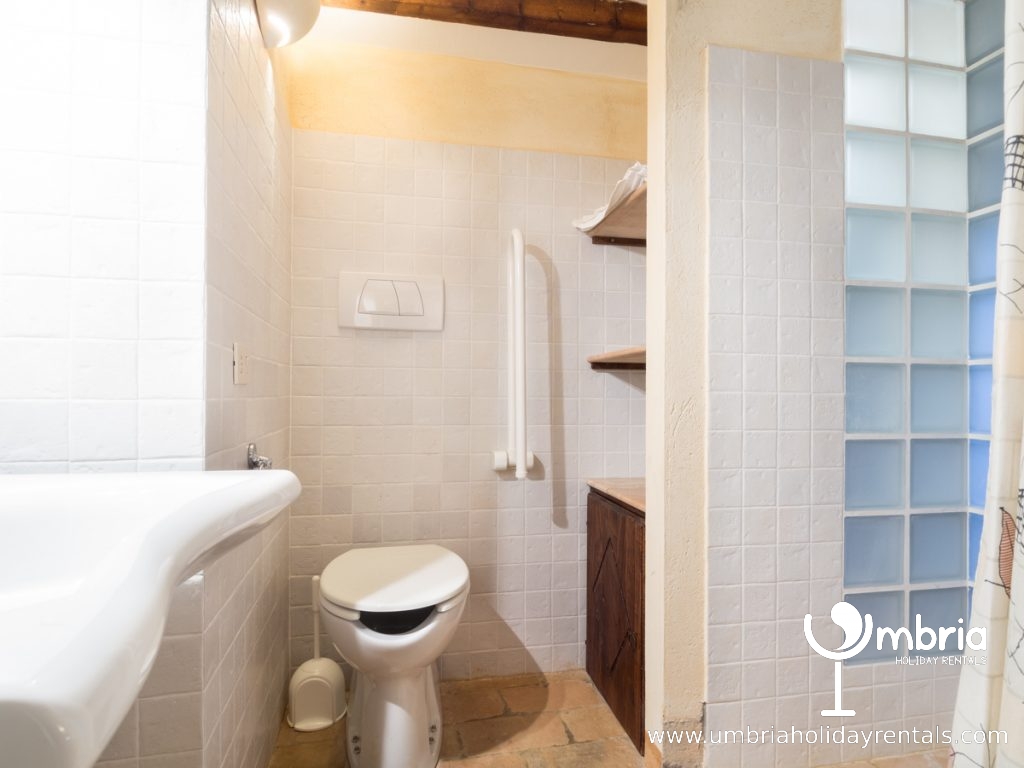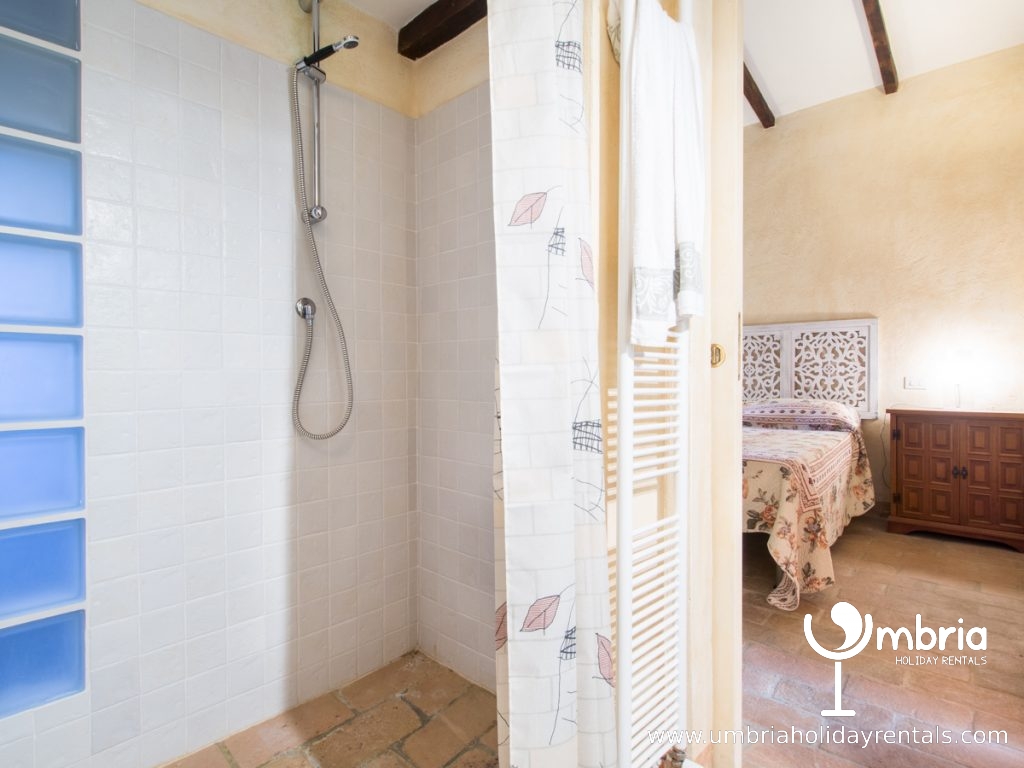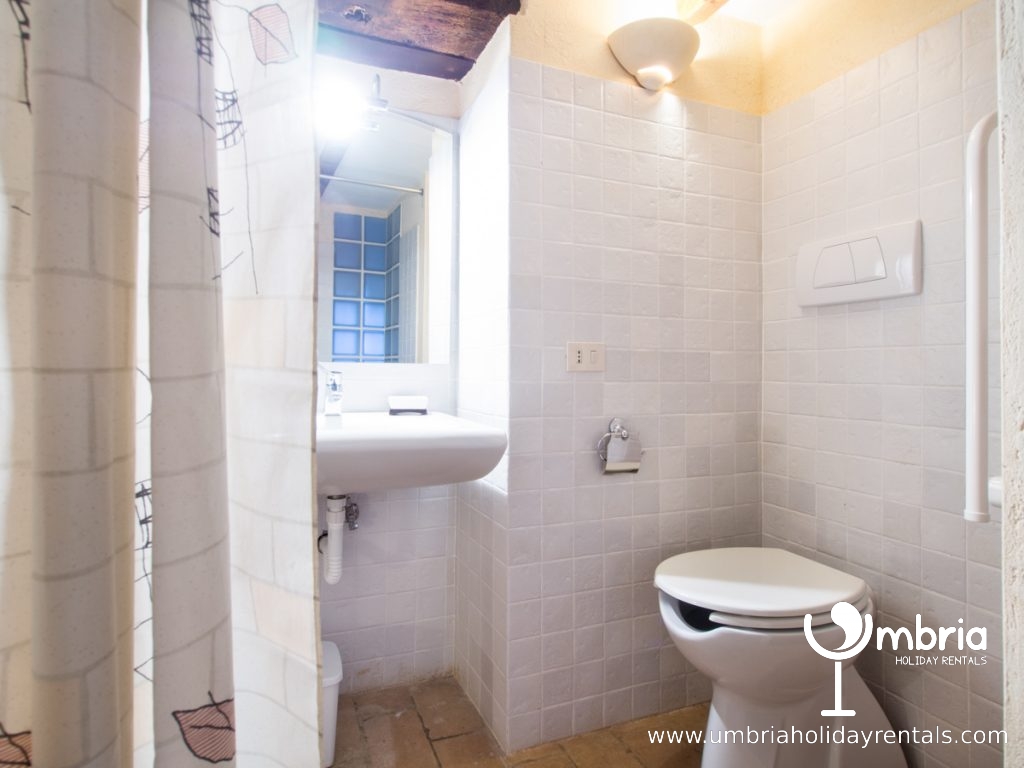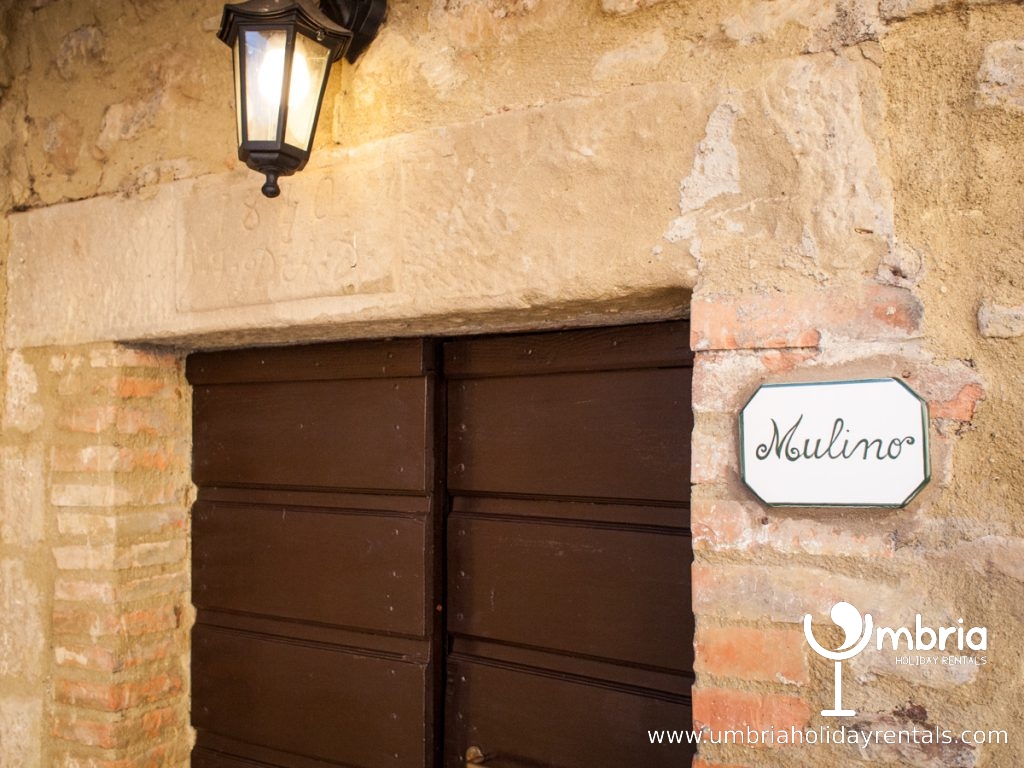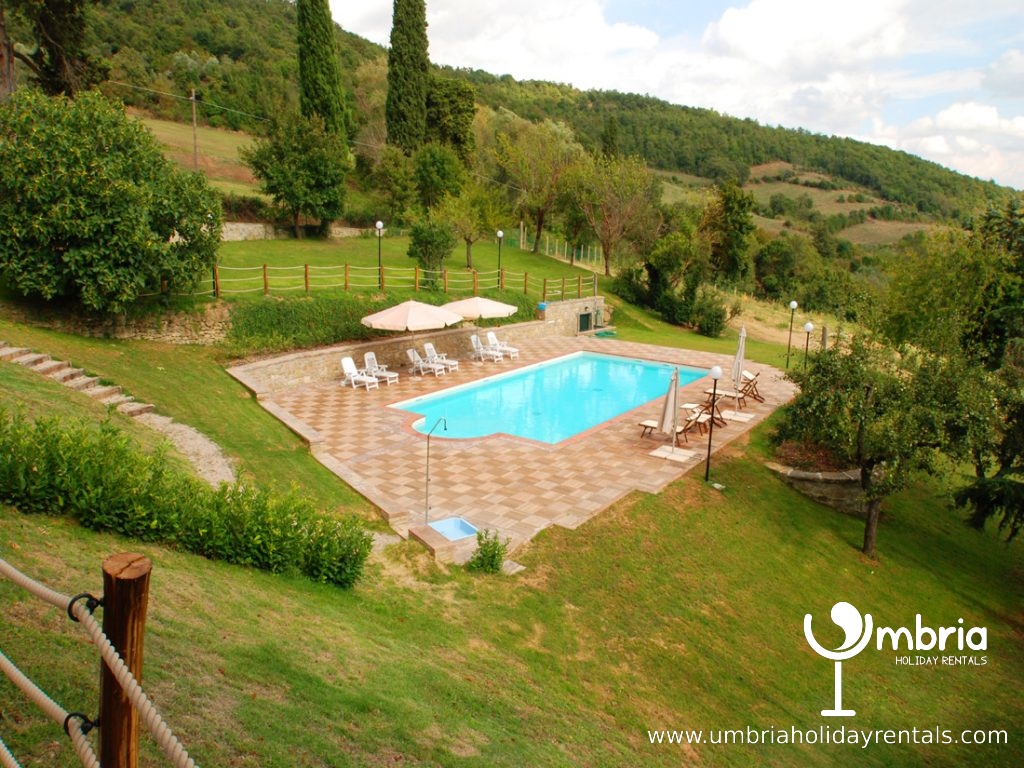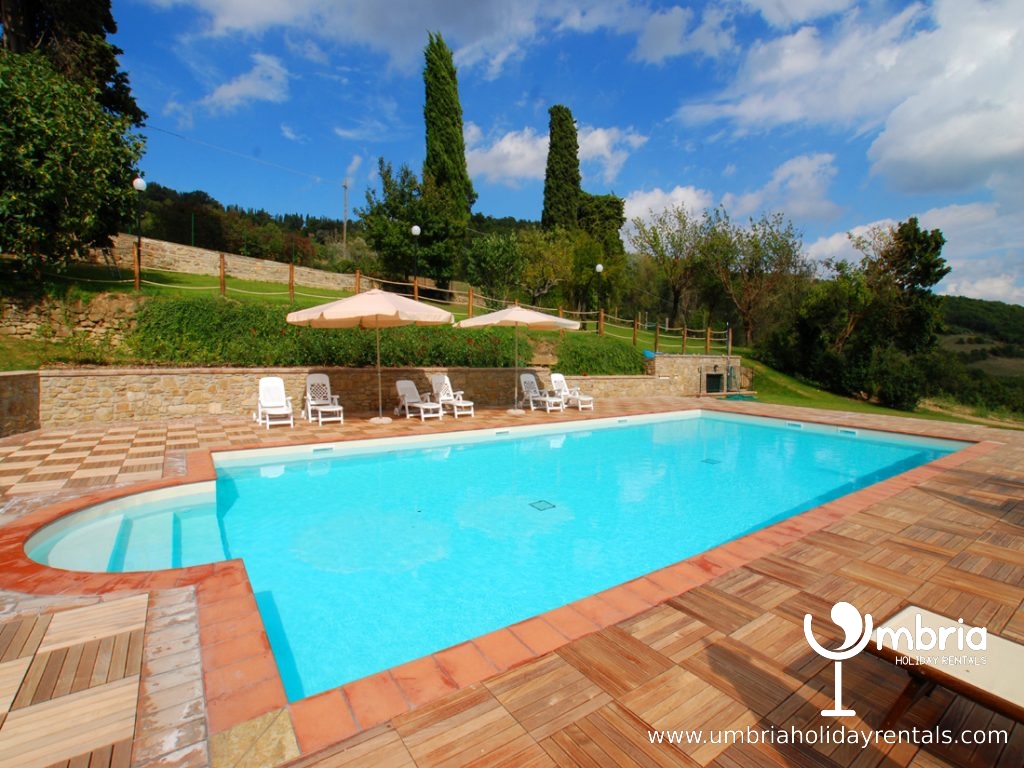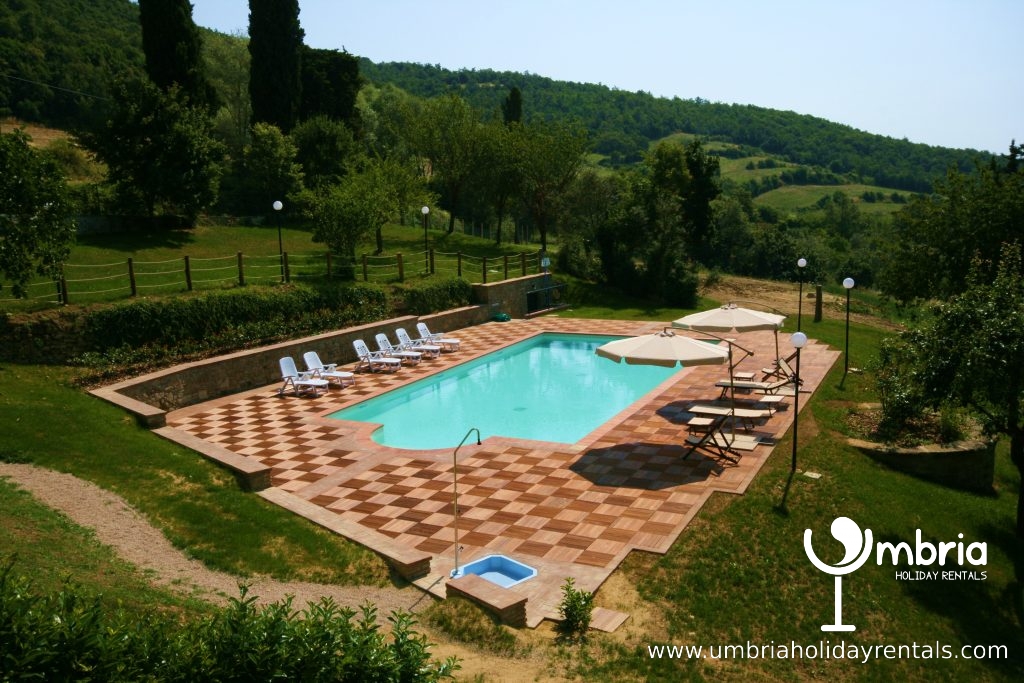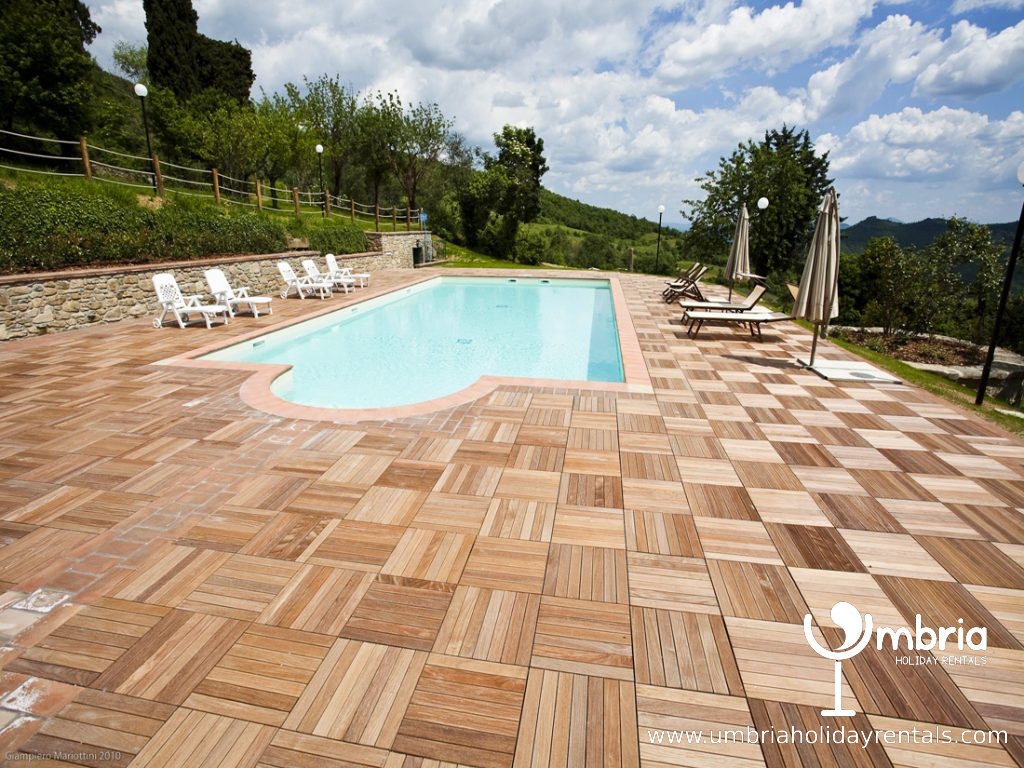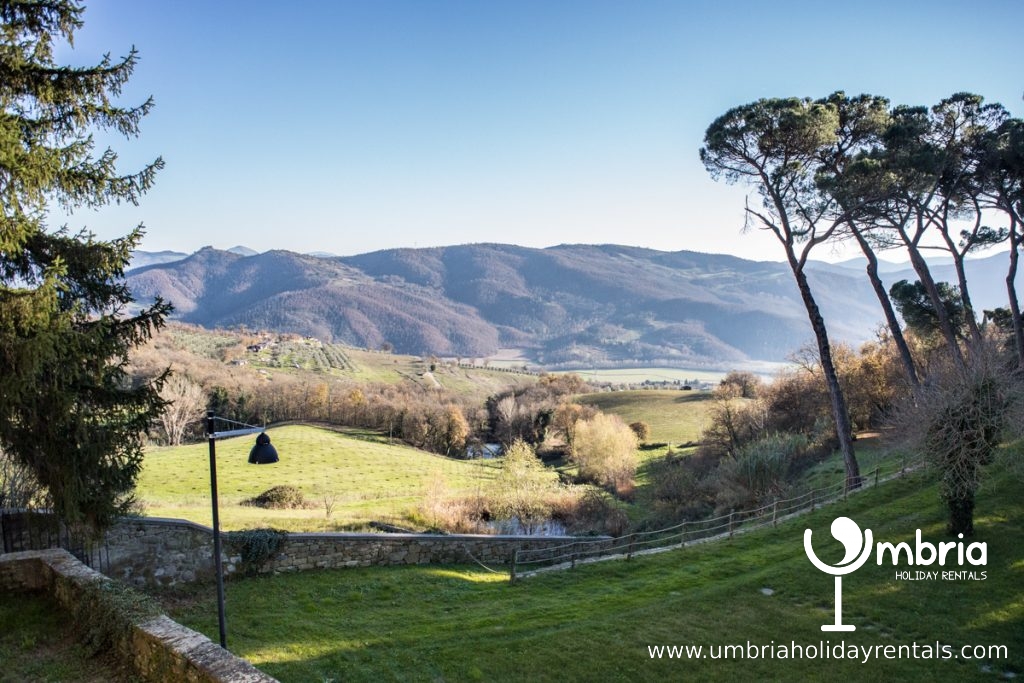 Sleeps:

5

Bedrooms

2

Bathrooms

2

Property type:

Apartment, Condo, Convent, Cottage, Country house, Hotel, House, Luxury, Suite, Villa
Property Description
Mulino Cottage….
…..is a detached  cottage, set on its own private plot, in the middle of the village. It has a large garden at the back of the cottage, with fantastic views overlooking the hills and the dales, the meadows, the vineyards, the olive groves, peppered with every different colour of wild flower, honey bees feasting greedily before returning to their Queens, the Monarchs of this magnificent universe – all yours for the taking at Eco-Borgo Luxury. It has 2 double bedrooms, one of which has a mezzanine floor with a single bed, a sitting/dining room with a fully fitted kitchen + 2 bathrooms.
LOCATION
Eco-Borgo Luxury is a tiny 17C borgo, in the frazione of Morra, in the Perugia area, converted into 5 holiday cottages, 4 of which are detached and standing in their own grounds, 2 of which are at different levels from each other in the same building.
Along a windy country road, snaking higher and higher, the world tumbling below you in a whorl of pastures, valleys, sunflower fields, poppies, hill top mediaeval towns and villages, sweeping towards Cortona, you arrive at Eco-Borgo Luxury.
450/500 mts above sea level and below the snow line.
GENERAL DESCRIPTION
Set in a 230 hectare, organic farm, Eco-Borgo Luxury is a heavenly place. You can wander on foot to your hearts content, along a sign posted lane, all round the private estate.
Eco-Borgo Luxury is a beautiful hill top village transformed into 5 luxury eco-cottages, each with its own garden, terrace and/or balcony,  draped in a beautiful confusion of olive groves, vineyards, chestnut trees and tangled woodlands, overlooking a south facing valley, whose green planes and undulating hills fade into a heavenly infinity.
Ahead is a tree-lined country lane that leads into the heart of the village and the large pool beyond.  You pass the Fienile Cottage (large 1.5 bedroom/sleeps 3/5) first, then, the Stalla Cottage (1 bedroom/sleeps 2). Curving round a grove of chestnut trees, you come upon the Mulino Cottage (2.5 bedrooms/sleeps 5). Across a courtyard, is the Quercia suite (2 bedrooms/sleeps 4/5). Below the Quercia suite is the Cerro-Castagna Suite (2 bedrooms/sleeps 4/6).
In the middle of the village is the laundry room with washing machines and ironing facilities.
A little further through the village, passing what used to be the Prince's house, the grand house of the village, as yet, unrestored, you arrive at the path down to the large pool, with wide paved areas, easily enough space for each guest to have lots of privacy.
Beyond the pool, are the huge, organic vegetable gardens and orchards, where you can go each day and pick your own fresh fruit and vegetables. In this area is also the fish pond, which is always full of fish and never artificially stocked ! Bring your own fishing rod, if you wish to while away an afternoon in this heavenly place, breathing in the pure air of this deliriously beautiful environment.
TOTALLY ECO-SUSTAINABLE
The entire village has been reconstructed using ONLY sustainable ecological methods and is dependent totally on recyclability and solar energy. Nonetheless, having spared no expense, the whole system works in a away that you would not suspect its 100% ecological worthiness. Furthermore, in keeping with its ecological pedigree, it produces its own eco wines and olive oil. Both these plants are within the village and anyone can go and see how they function, to produce some of the finest wines and olive oil, exported all over the world.
Here, everything is pure and sustainable…..energy, water, fish pond, crops, wine and olive oil. However, to live here, you would not suspect that it is any different from any other luxury accommodation, except that the air you breathe, the fruit and veg you pick from the organic land, the fish you catch, the wine you drink and the olive oil you drizzle over your organic salads, is all free of pollutants.
The only extra payment would be for the "house" wine and olive oil, of which there is a fine selection. The rest is there for the taking….
GENERAL INFORMATION
A bank transfer of 25% of the total value of the reservation is required to secure a booking.
If you want additional cleaning or change of linen (more than once a week), there is an extra "maid service" charge.
At the reception, where our products are displayed, you will find information re the locality and about things to see and do in the area.
Bakery, grocery, supermarket, chemistry, newspaper agent and any other store are only a few minutes drive.
THE RATE INCLUDES…..
heating, utilities, household linen and towels, weekly change of linen, welcome eco-friendly bathroom toiletries and welcome washing-up liquid + kitchen towel, laundry room and laundry soaps, pick-your-own seasonal vegetables and fruits from the garden, access to the lakes, fish you catch, final cleaning, use of the "ristoro" to entertain your friends AND…. a welcome pack with local produce from the farm.
ADDITIONAL COSTS
Cleaning and change of bed linen and towels MORE THAN ONCE A WEEK, by arrangement on your arrival.
DISCOUNT OFFERS for bookings of more than 2 weeks !
Ask for a quote….
IMPORTANT…….CHECK IN/OUT TIMES
Check in between 15.00 – 20.00 hrs. If you are going to be late or to arrive after 20.00, please inform us in advance.
Check out by 10.00 am.
First, see particular photos of the Fienile Cottage. Then, scroll further to see general photos of its surroundings.
PLEASE SEE THE OTHER 5 COTTAGES + WINERY + FRATOIO IN ECO-BORGO LUXURY..
http://www.umbriaholidayrentals.com/property/eco-borgo-luxury-essicatoio-cottage-upper-sleeps-2/
http://www.umbriaholidayrentals.com/property/eco-borgo-luxury-fienilesleeps-3/
http://www.umbriaholidayrentals.com/property/eco-borgo-luxury-cerro-castagno-cottage/
http://www.umbriaholidayrentals.com/property/eco-borgo-luxury-querce-cottage-2/
http://www.umbriaholidayrentals.com/property/eco-borgo-luxury-mulino-cottage-2/
http://www.umbriaholidayrentals.com/property/eco-borgo-luxury-ristoro-where-you-can-meet-chat-and-cook-together/
http://www.umbriaholidayrentals.com/property/eco-borgo-luxury-cantina-restaurant-cellars-for-our-own-wine-olive-oil/
Accomodation and features
Bedrooms: 2 double bedrooms + single bed on mezzanine of master bedroom
Bathrooms: 2 shower rooms
Living Room Facilities: large living/dining room with sofa
Dining Facilities: fully fitted kitchen in living area - seats 5
Kitchen Facilities: 4 ring stove, dish washer, freezer, fridge, grill, hob, iron+board, microwave, oven, washing machine, coffee maker, cooking utensils, toaster
Entertainment Facilities: TV, DVD player
Internet Access: internet access, broadband access, wireless broadband
Swimming pool: outdoor pool, private pool on site
Outside:garage, BBQ, parking off street, patio, garden chairs, beach chairs, sun loungers, extensive grounds, parkland
General Property Facilities: ceiling fans - room fans, central heating, hair dryer, linens provided, welcome paper towels, welcome shampoo, welcome soap, welcome toilet paper, towels
Suitability of the Property: children welcome, suitable for elderly or infirm, non smoking only, pets
Rates
| | |
| --- | --- |
| October, November, January, February, March |  750 euros |
| April, May, June, September |  850 euros |
| July, August |  1100 euros |
DISCOUNTS FOR BOOKINGS OF 2 WEEKS OR MORE....
20% DEPOSIT REQUIRED TO SECURE A BOOKING.
FINAL BALANCE TO BE PAID BY BANK TRANSFER PRIOR TO ARRIVAL.