Spoleto Del Lago (WHOLE VILLA OR SEPARATE APTS) – sleeps between 4 to 30
5 kms to central Spoleto, 1 km to Baiano village + train station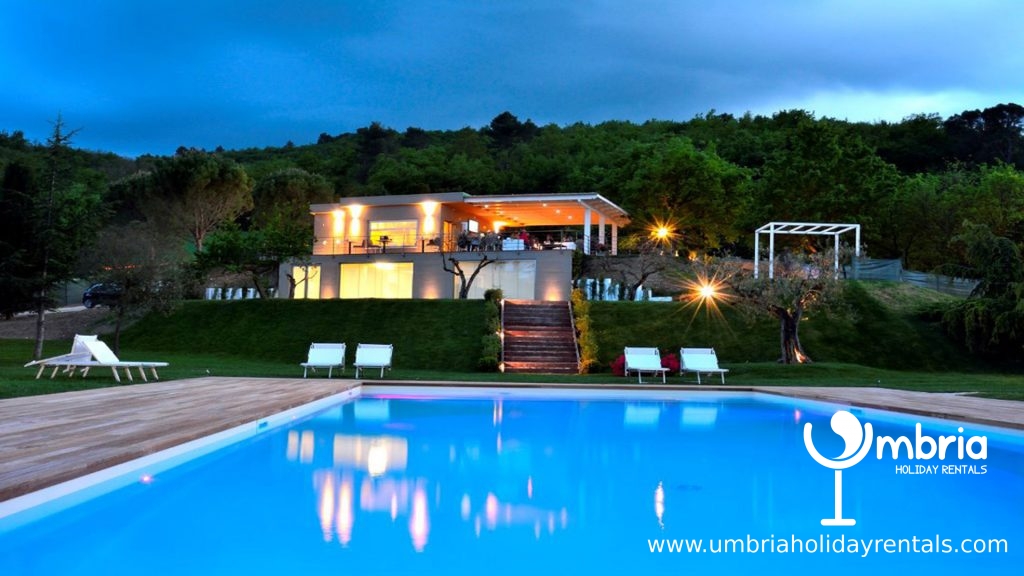 Sleeps:

4

Bedrooms

2

Bathrooms

1

Property type:

Apartment, Country house, House, Suite, Villa
GENERAL DESCRIPTION
To enter Spoleto del Lago is to enter a fantasy world. Lavish, like a film set, it is gasp worthy. 
A sensationally beautiful pool, lawns, white leather, lounge furniture and sun loungers dotted around, up a slight incline and you find a relaxing lounge bar/restaurant, overlooking this beauty spot. You are truly immersed in a sensual experience.
In the grounds, in addition to a childrens' play area, there is a games area for adults.
A 15 minutes stroll through the woods, and you alight upon a natural lake, in which you can swim.
In the countryside. Outstanding world class scenery all around. 1 km from Baiano town, where there is a train station, a bar and a supermarket. 5 kms to central Spoleto. And a 1 hour drive to Rome.
A fabulous villa stands at the side of the pool. At right angles to the lounge bar/restaurant, 3 minutes walk away. It houses 9 apartments, 5 of which have two bedrooms, 4 of which have one bedroom.
You could not wish to be in a more fabulous spot for your holiday. Perfectly located in the centre of Umbria with every facility to hand.
DETAILS OF VILLA
Detached Villa with no neighbours + restaurant/lounge bar, lake + pool.
Bicycles included in rate.
9 luxury s/c apts, each with their own private entrance.
ALL WITH FULLY EQUIPPED KITCHENS
5 suites each consist of  :
1 sitting/dining room, 2 double bedrooms, 1 bathroom + a private outside space,  in large, beautiful mansion house (sofa beds in 4 of the 5 suites)
4 suites each consist of :
1 sitting/dining room, 1 double bedroom, 1 bathroom + a private outside space,  in large, beautiful mansion house (sofabeds in 3 of the 4 suites)
WiFi
Washing machine
Private, shared pool with deck + lawns
Private lake to swim in! 15 mins stroll through woods
Restaurant with 20% discount of meals for holiday guests staying here. The discount does not include drinks, alcoholic or otherwise.
Glamorous lounge bar serving snacks and drinks.
Pool open May to Oct.
Close to art and culture, great views, restaurants and family-friendly activities.
You'll love Spoleto Del Lago because of the pool, the stylish lounge bar + restaurant, the lake.
9 FABULOUS SUITES :
5 with 2 double bedrooms
4 with 1 double bedroom
FULLY EQUIPPED KITCHEN/DINERS in each apt to cater fully for whole family.
Comfy sofabed in most sitting rooms of all 9 suites.
PRIVATE, SHARED POOL
GLAMOUROUS BAR (open from 10 am until 7 pm except on Friday nights, the party night!)
RESTAURANT WITH 20% DISCOUNT FOR GUESTS STAYING IN VILLA, 3 MINUTES WALK AWAY.
PRIVATE NATURAL LAKE to swim in, 0.5 kms from your suite – a beautiful stroll through the woods!
5 KM TO SPOLETO CENTRE
BACKGROUND INFO
Designed by a famous interior design Family, Italy's leader in furnishings and furniture, who have furnished the homes of the rich and famous around the globe. But, it is not necessary for you to be a millionaire to experience the allure of this luxury ambiance.
This aesthetically awesome and sensually fulfilling corner of Paradise will electrify your senses, at the same time as transporting you to another world.
A warm and friendly atmosphere, with welcoming staff  in the bar, 2 minutes walk from the suites.
ARE YOU UP FOR A PARTY ON A FRIDAY NIGHT?
On Friday nights, there is dance music and a DJ in the glamorous lounge bar and the grounds, overlooking the pool.
So, if you are after a pool property that promises peace and tranquility 99% of the time, this place is for you. Apart from Friday nights, this is a very mellow and relaxing place…
The bar is in a sophisticated  Italian context and is a favourite watering hole for local stylish Italians.
Having said that, Laurie and I are in our 70s and 80s and we LOVE it here! In the Italian culture, every age is celebrated…from the very tiny to the very old. And, everyone is beautiful, especially la mama !
In all, Spoleto Del Lago is an extremely family friendly venue. And on a Friday night, everyone rocks, even granny !!
ACTIVITIES + USEFUL INFO
Updated Nov 6, 2018 : check in advance if any of the below activities is a deal breaker !
A really popular activity is a truffle hunt. It starts with a beautiful morning walk through outstanding scenery. You arrive at the woods. You are taught how to hunt out the truffle. Then, the chef, Leonardo, who is guiding you, cooks up, alfresco, the most amazing truffle dish. And, you are treated to a slap-up truffle lunch with unlimited wine. Currently, this is No 1 favourite activity !
However, all the activities we recommend are popular.
By request, Leonardo will also come to your apt/villa and cook up a storm of a feast for you. At the same time, if you wish, he will teach you how to prepare the food, at no extra cost.
Leonardo charges about 35 to 45 euros/head for a group of 5 or more persons, depending on the menu, to include unlimited excellent local wines.  4 persons or less costs 160 euros minimum.
And, if you wish, you can be hosted at Leonardo's family home in Spoleto….. minimum of 6 persons required… but, often there are a lot more of our guests attending such an event…. From all over the world ! This is a VERY popular event – costs about 30 euros/head.
Further, and, especially popular with children, is a supervised picnic with a donkey (or more) or a pony (or more) with expert donkey and horse owners. After an easy trek, you picnic in an idyllic spot…… unlimited fine local wines for the adults and a feast for everyone. And, the children or child gets to have a ride on the donkey or pony !! Please note that we have donkeys large enough to carry adults too. So, depending on whether you wish to ride or walk will determine how many donkeys or ponies you wish to hire.
And, we offer all the usual activities such as wine and olive oil tastings.
ALL ACTIVITIES ARE SUBJECT TO DEMAND AND THE SEASON.
All our activities are much cheaper than those you see advertised on the internet. This is because we believe in sustainable tourism and all the profit goes directly into the pockets of the local people who prepare and present these activities – all totally authentic ! We make no profit from them so there is no "middle man" raking off huge profits, which is often the case with such activities run by foreigners living in these areas and funding their lifestyle off such activities !
PLEASE ARRANGE ANY OF THE ABOVE WITH LAURIE WHEN HE MEETS AND GREETS YOU…..
INTERIORS - ALL APTS VERY SIMILAR INSIDE - YOU CAN CHOOSE BETWEEN GROUND FLOOR OR FIRST FLOOR, AVAILABILITY PERMITTING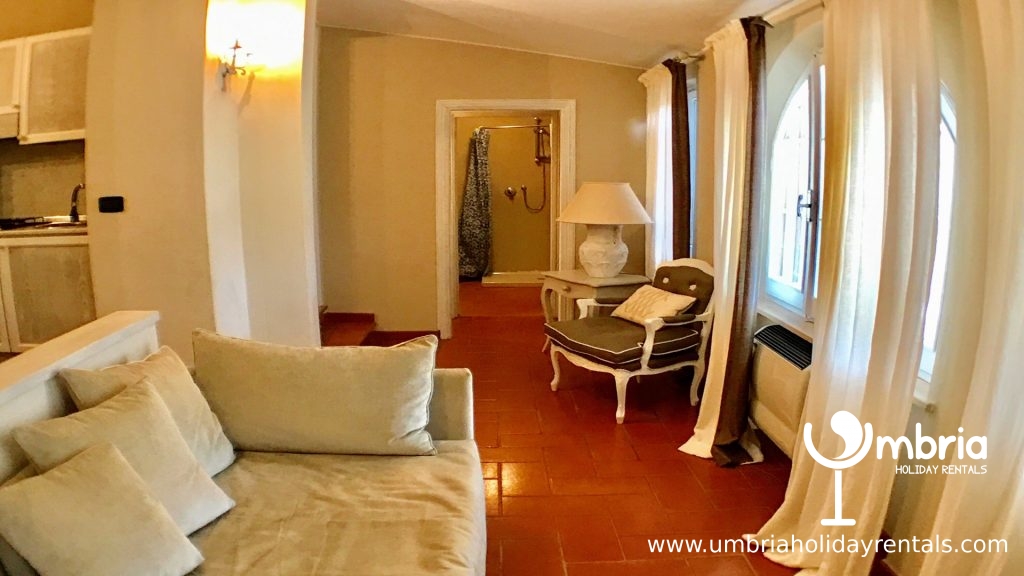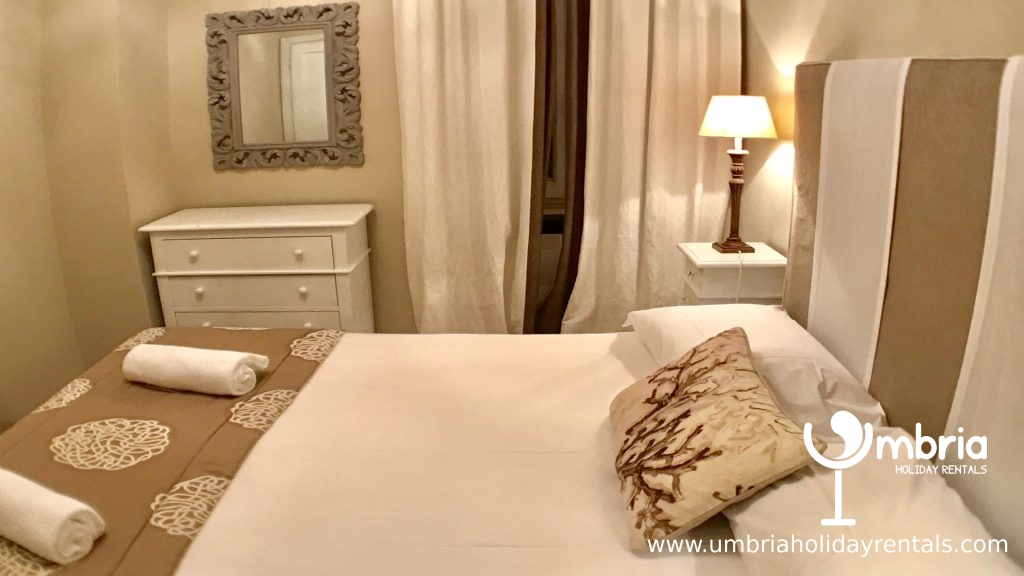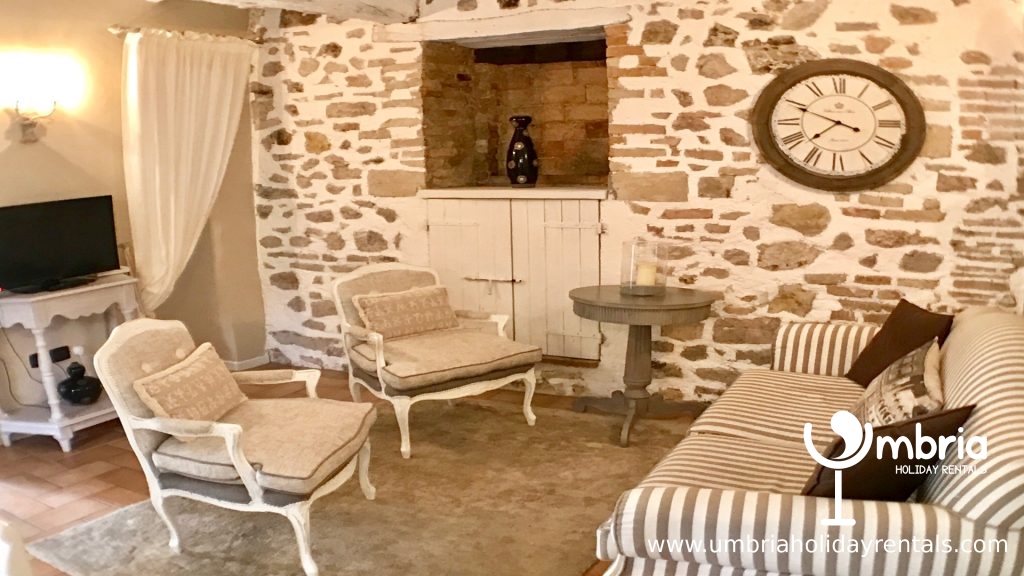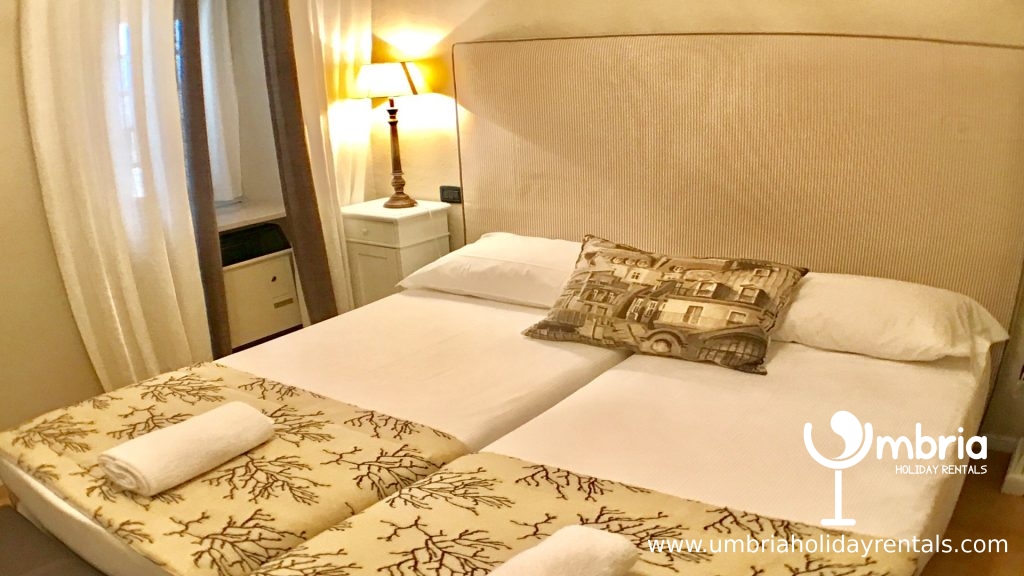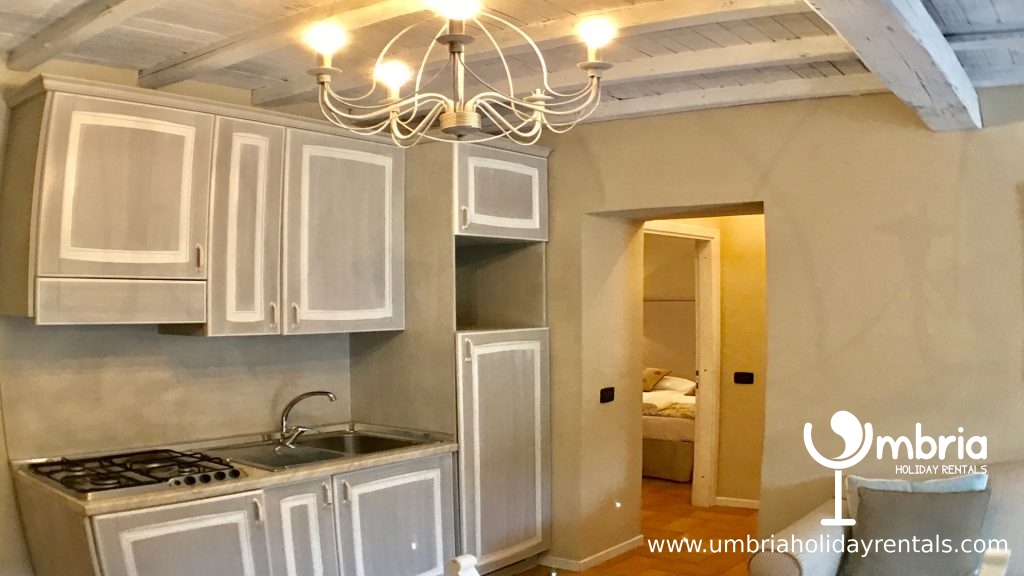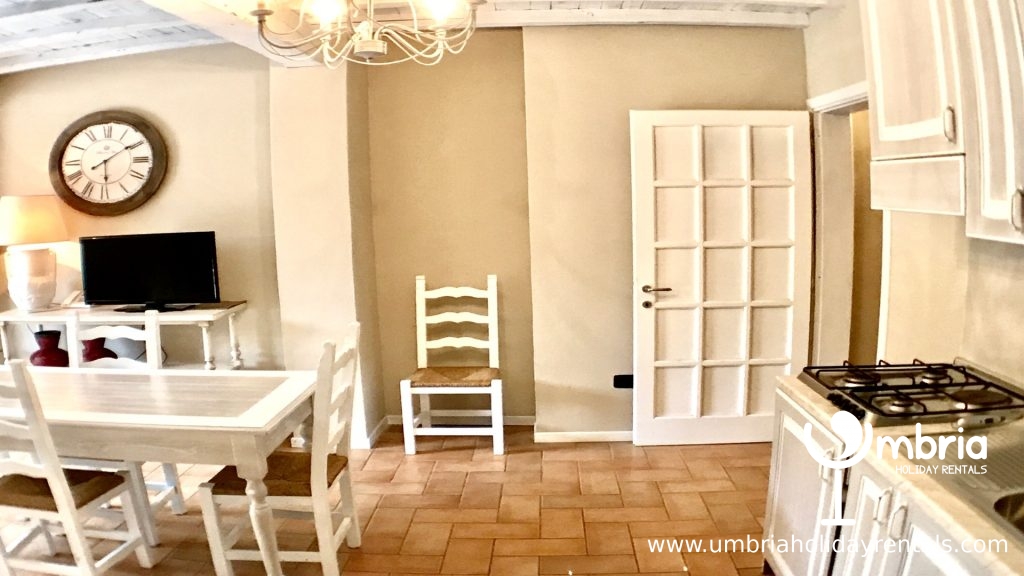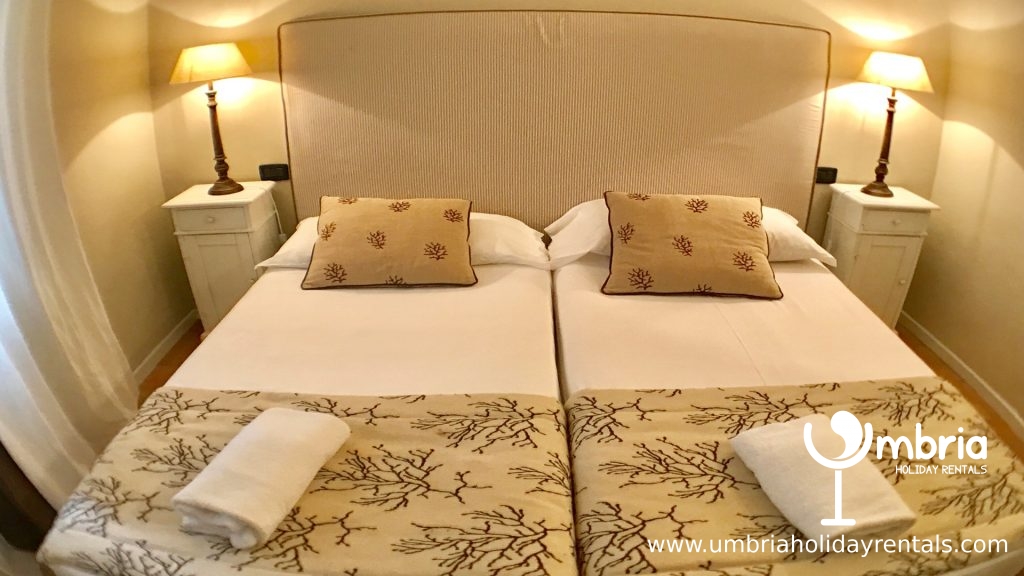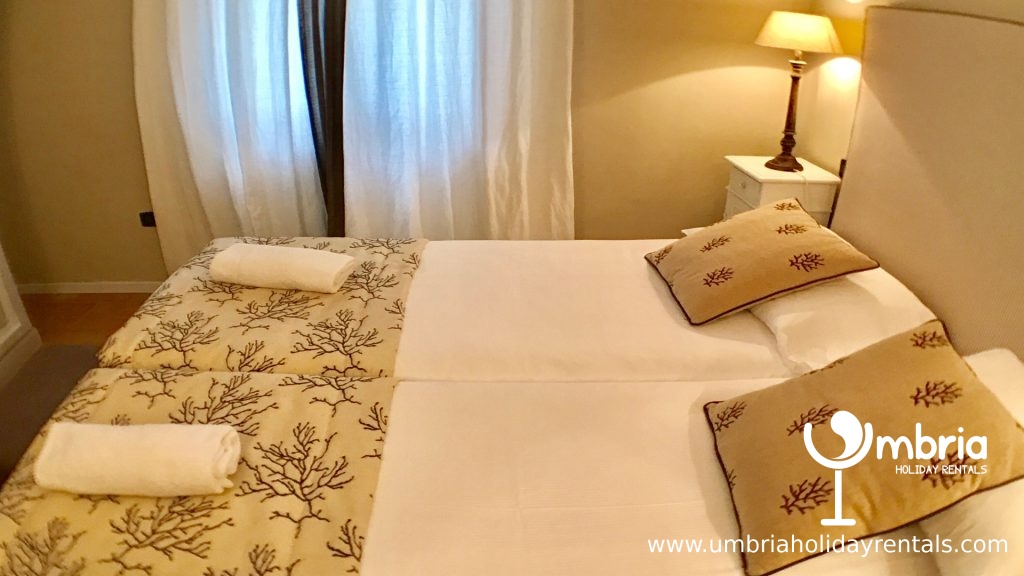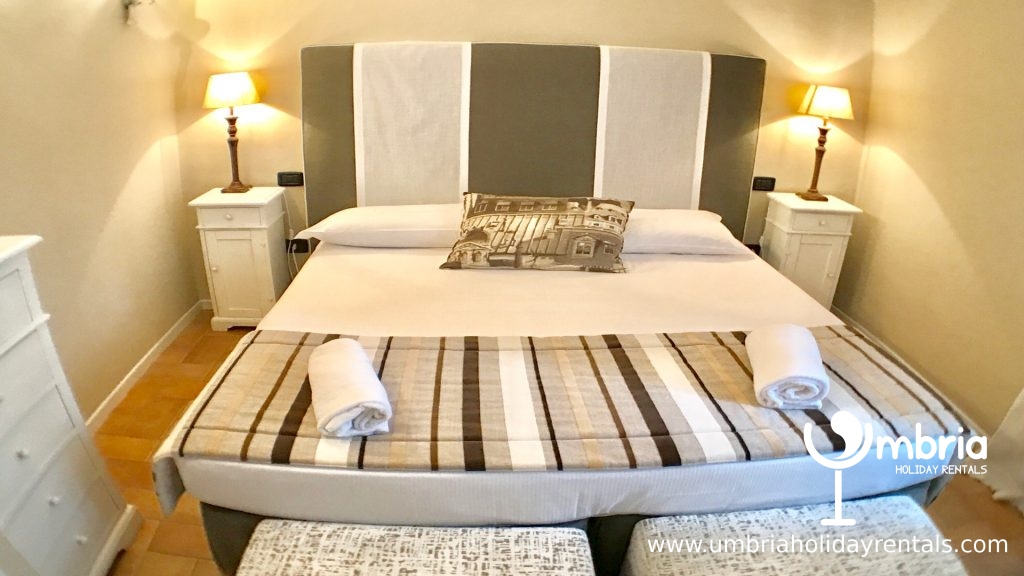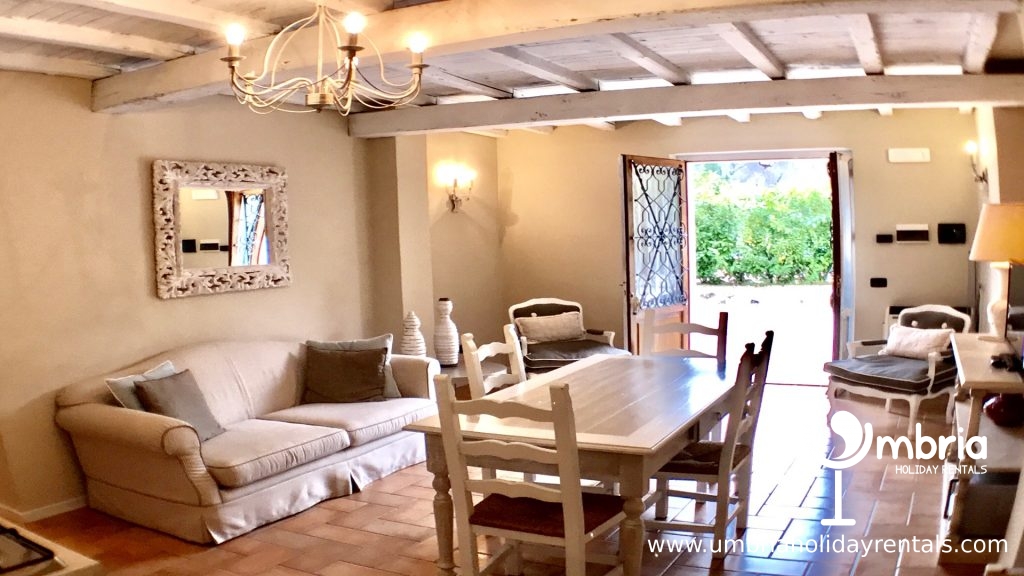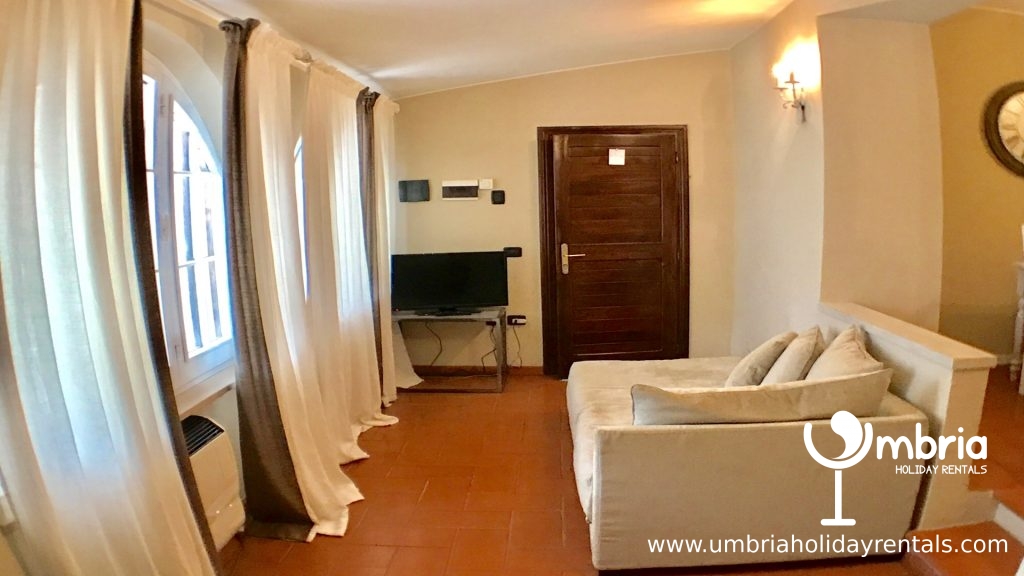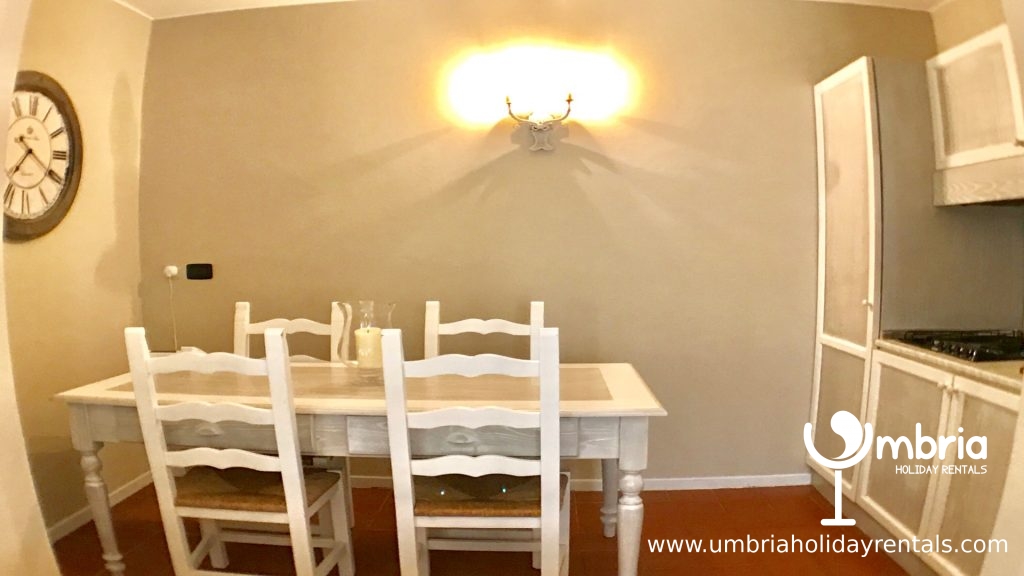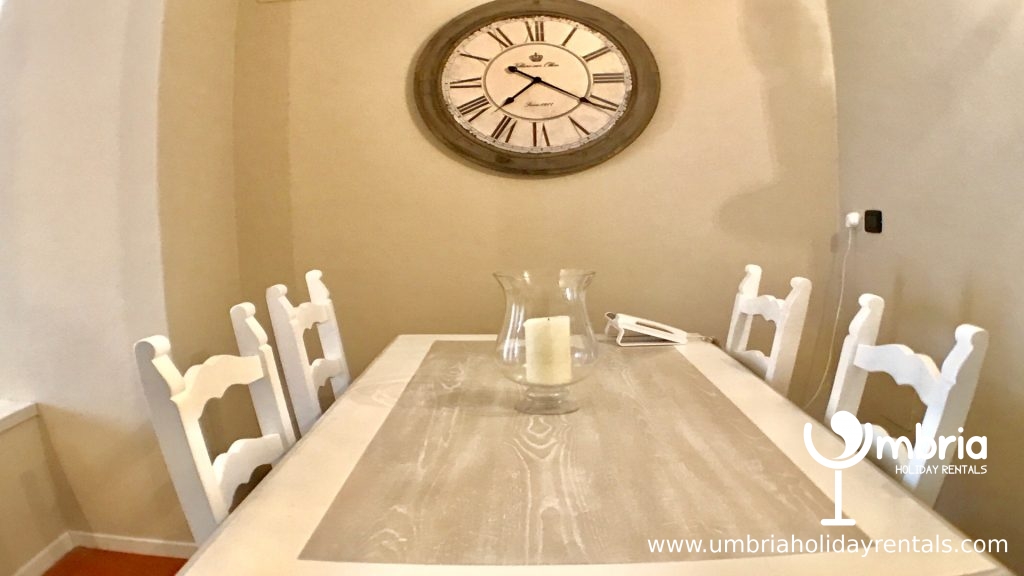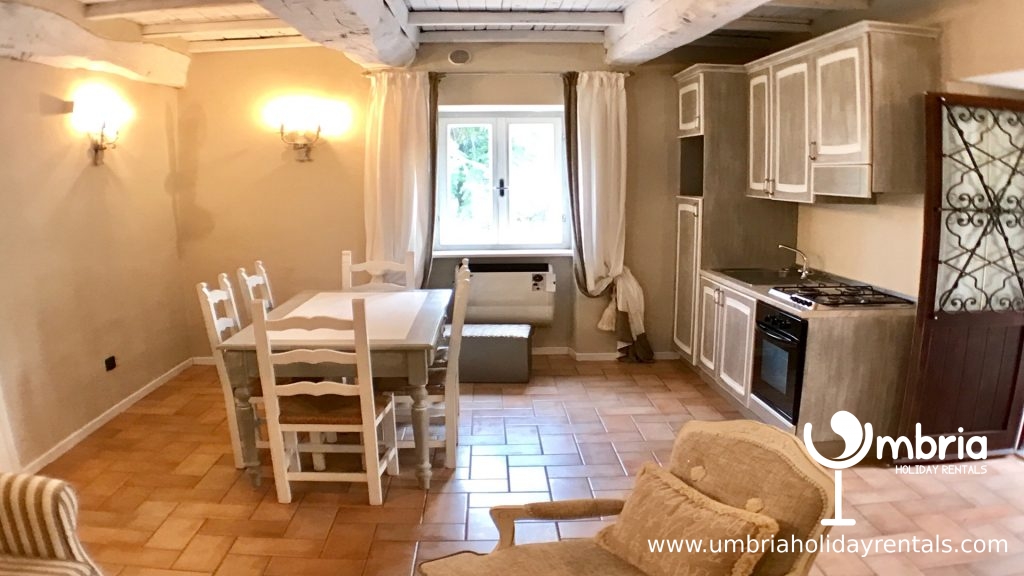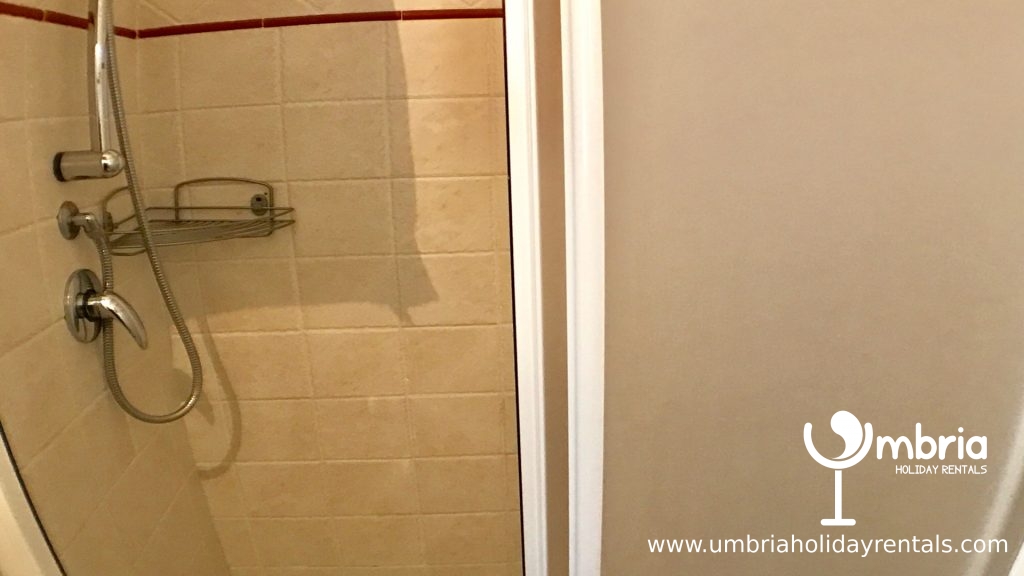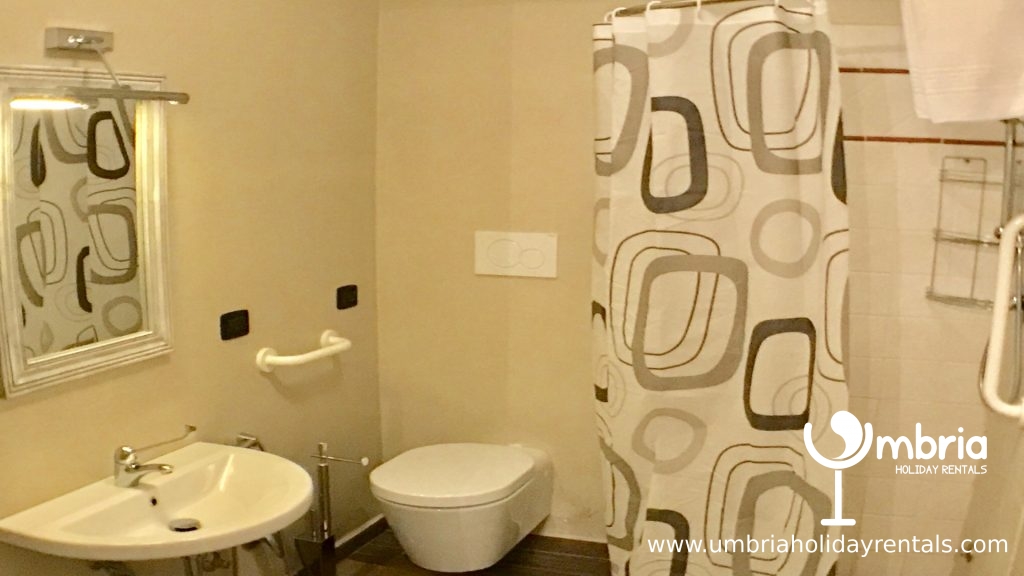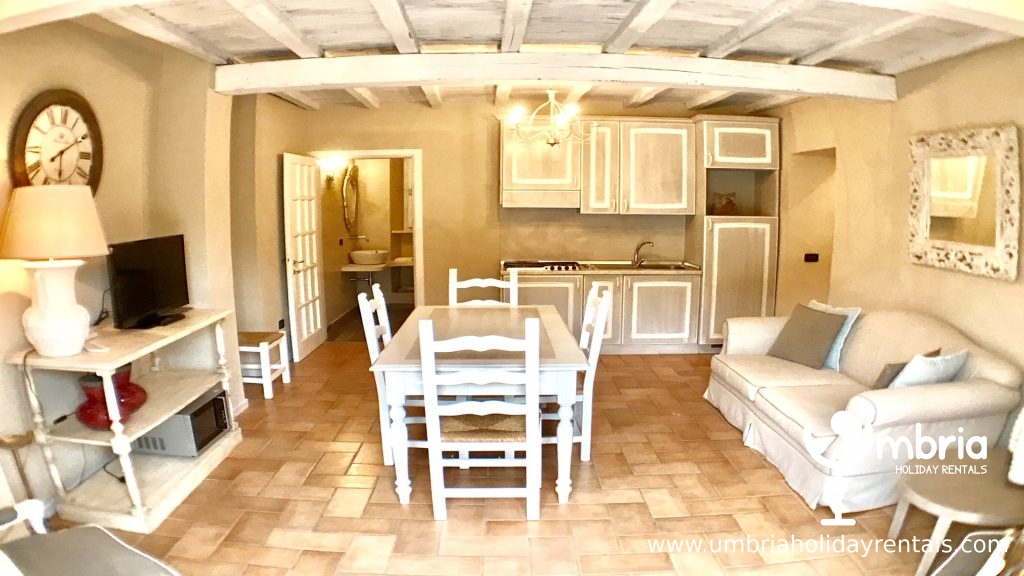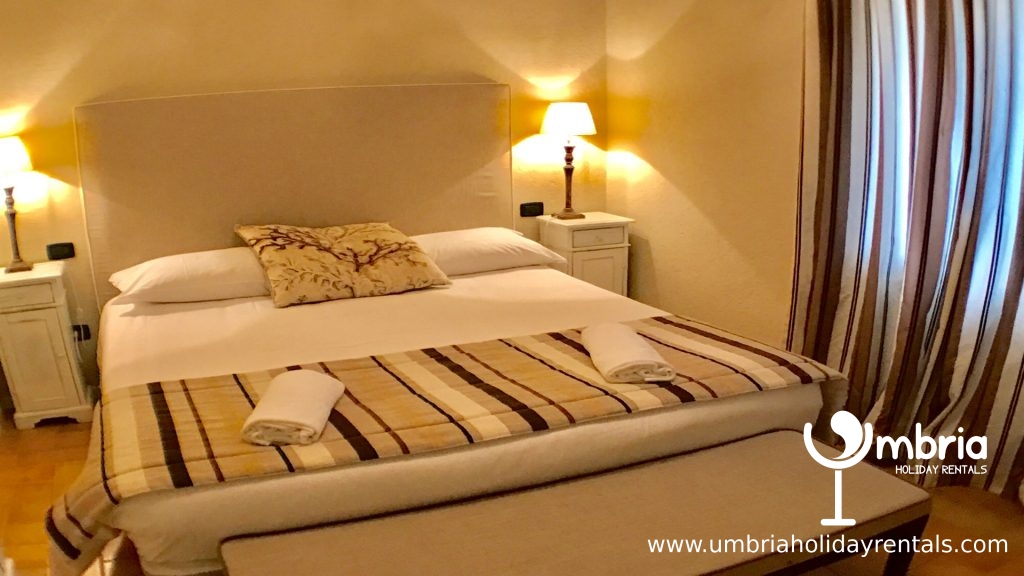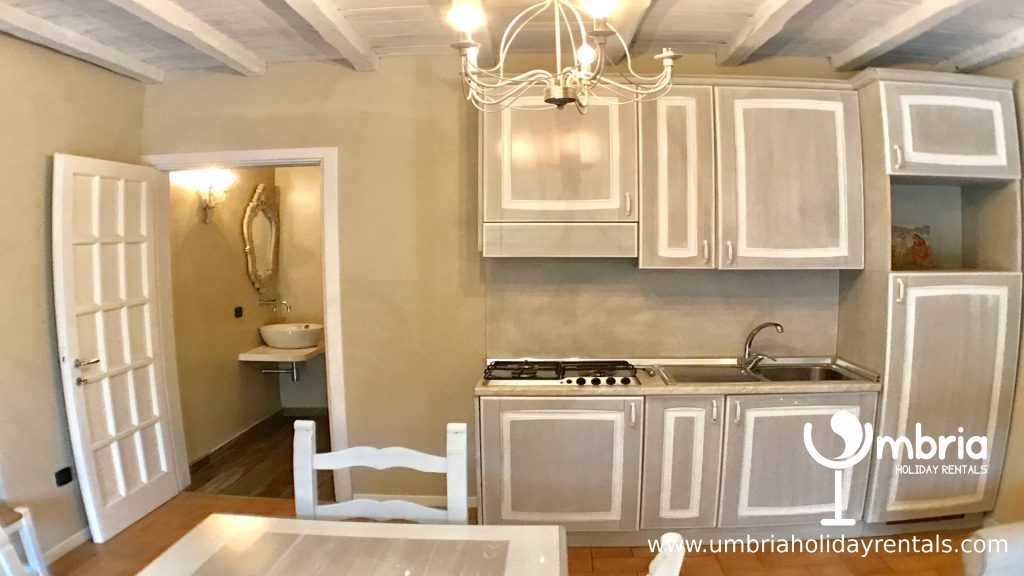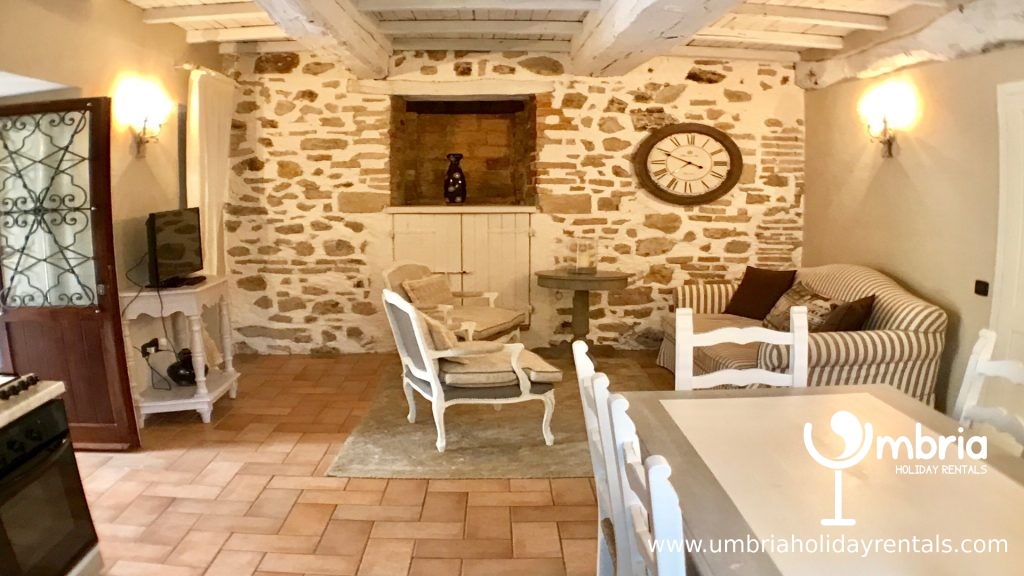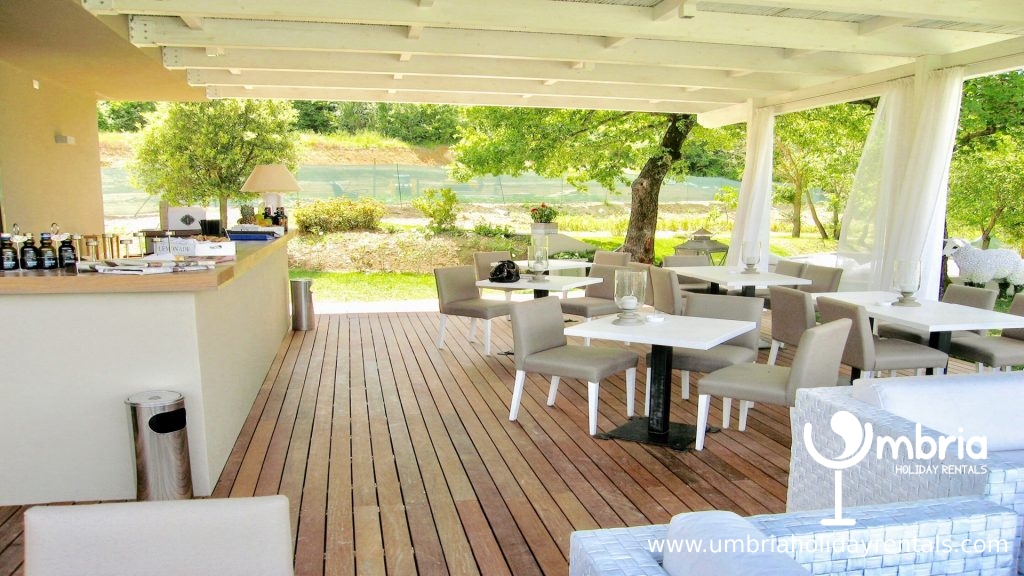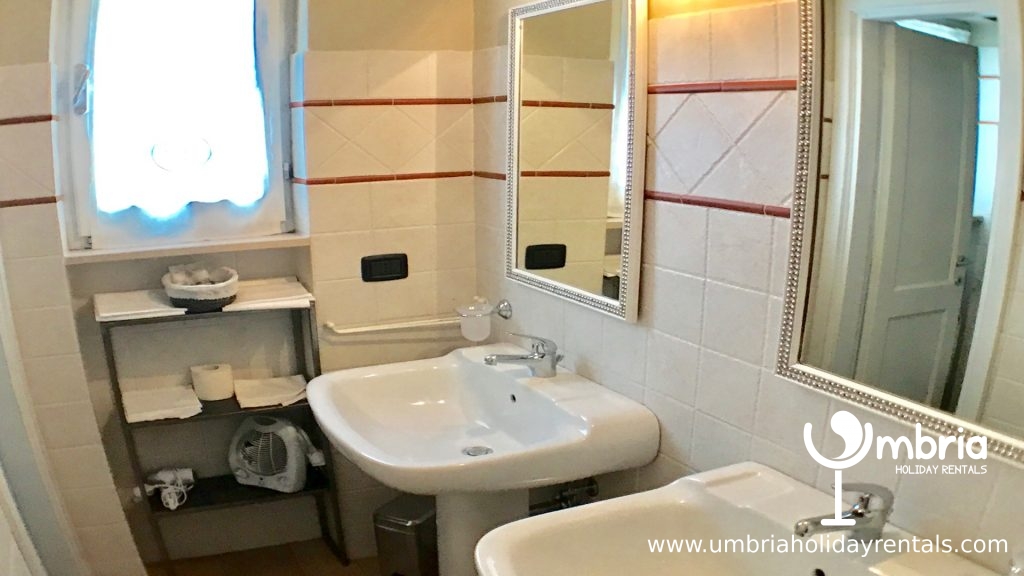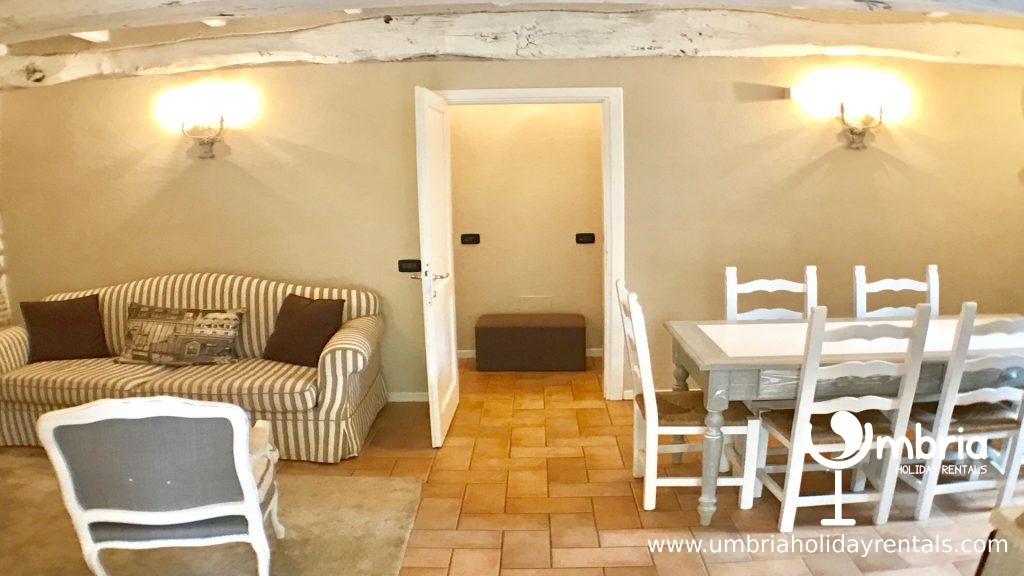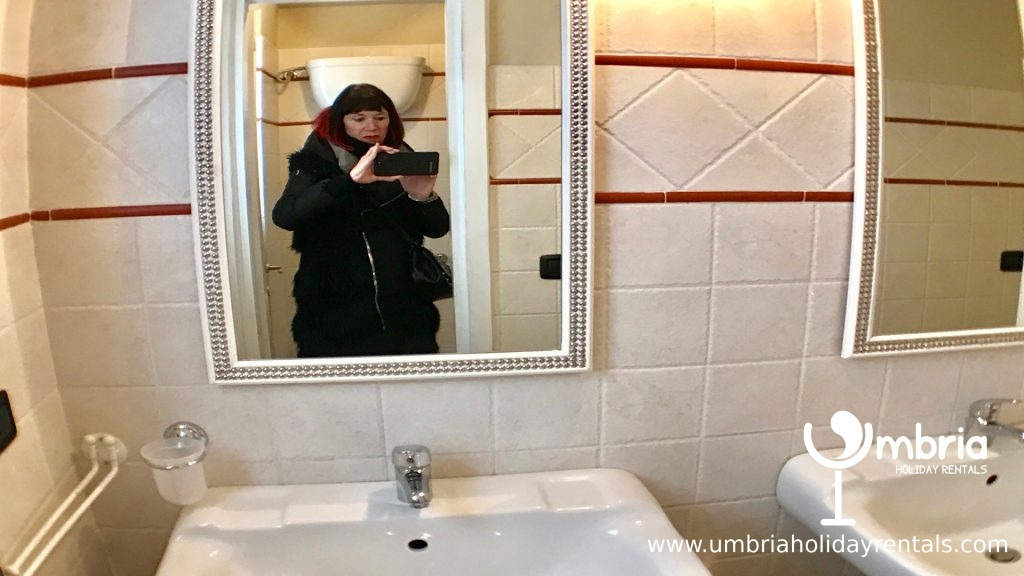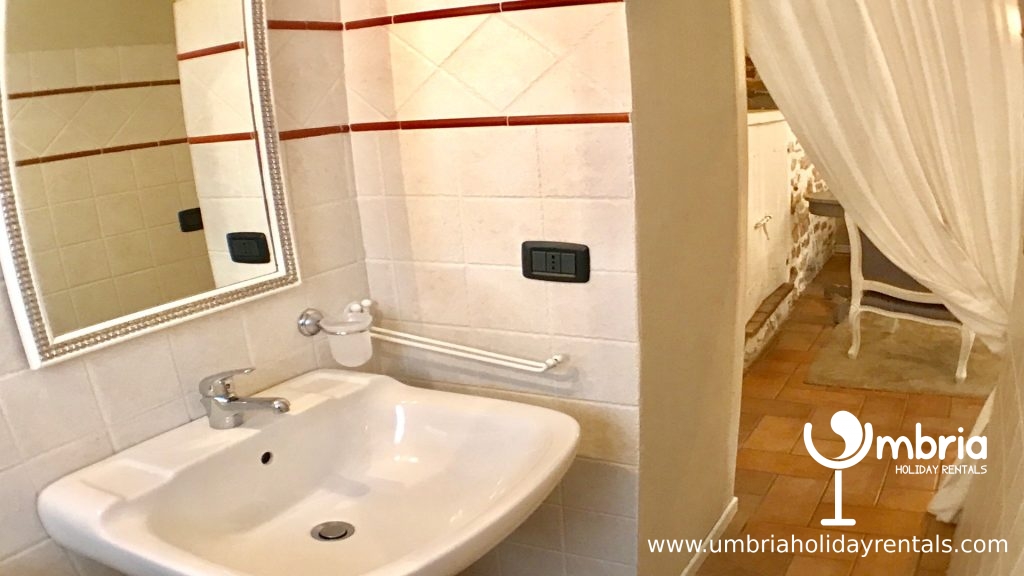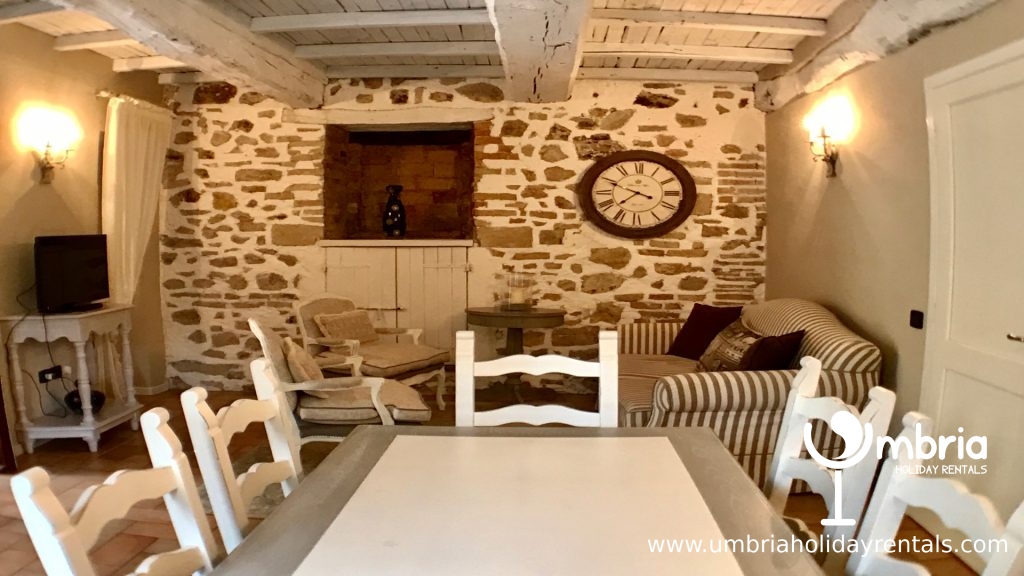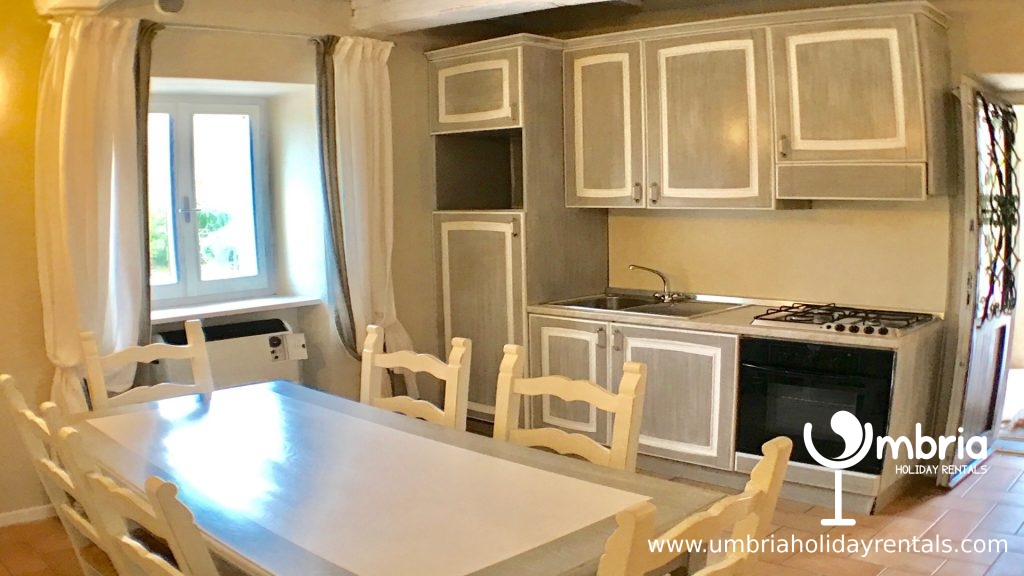 Accomodation and features
Bedrooms: 5 apts : 2 bedrooms each/4 apts : 1 bedroom each
Bathrooms: 9 apts : 1 bathroom each
Living Room Facilities: 9 sitting/dining rooms, each seats 4. For communal meals, restaurant can be booked - seats 100
Kitchen Facilities: 4 ring stove, freezer, fridge, grill, hob, ice maker, iron+board, microwave, oven, washing machine, coffee maker, cooking utensils
Entertainment Facilities: TV
Internet Access: internet access, wireless broadband
Swimming pool: outdoor pool, private pool on site, shared pool
Outside:balcony, bike
General Property Facilities: activities guide, ceiling fans - room fans, central heating, chauffeur, daily maid service on request, events allowed, hair dryer, linens provided, welcome paper towels, welcome shampoo, welcome soap, welcome toilet paper, staff, towels, beach towels by request
Suitability of the Property: children welcome, suitable for elderly or infirm, pets considered, long term rentals available
Notes:
Please ask about chauffeur and/or extra maid service.
Please ask about events : picnic with donkey, truffle hunts, olive oil and wine tastings, cooking classes - all followed by feasts and unlimited fine local wines. Aprox 35 euros/head - discounts for larger groups. Price ultimately dependent on menu.
Rates
SINGLE APT 
EACH WITH 2 BEDROOMS + 1 BATHROOM
SEPT 16 - DEC 22
810 EUROS/WEEK
3040 EUROS/MONTH
DEC 23 - JAN 6
1039 EUROS/WEEK
3856 EUROS/MONTH
JAN 7 - FEB 12
810 EUROS/WEEK
3040 EUROS/MONTH
FEB 13 - 14
163 EUROS/DAY (MIN 2 DAYS)
FEB 15 - JUNE 14
810 EUROS/WEEK
3040 EUROS/MONTH
JUNE 15 - SEPT 15
1039 EUROS/WEEK
3856 EUROS/MONTH
WHOLE VILLA/9 APTS
5 APTS, EACH WITH 2 BEDROOMS + 1 BATHROOM

4 APTS, EACH WITH 1 BEDROOM + 1 BATHROOM

SEPT 16 - DEC 22
4500 EUROS/WEEK
17,000 EUROS/MONTH
DEC 23 - JAN 6
5500 EUROS/WEEK
20,000 EUROS/MONTH
JAN 7 - FEB 12
4500 EUROS/WEEK
17,000 EUROS/MONTH
FEB 13 - 14
163 EUROS/DAY (MIN 2 DAYS)
FEB 15 - JUNE 14
4500 EUROS/WEEK
17,000 EUROS/MONTH
JUNE 15 - SEPT 15
5500 EUROS/WEEK
20,000 EUROS/MONTH