Borgo Aquaiura : Veranda
FANTASTIC ! KATE MOSS (UK MODEL) STAYED HERE !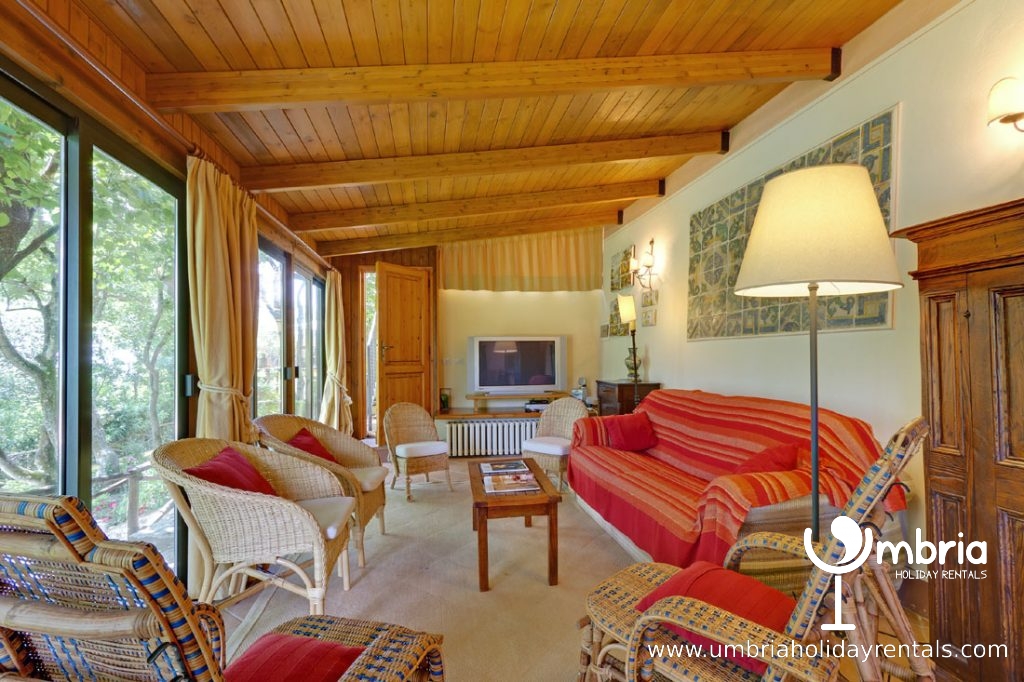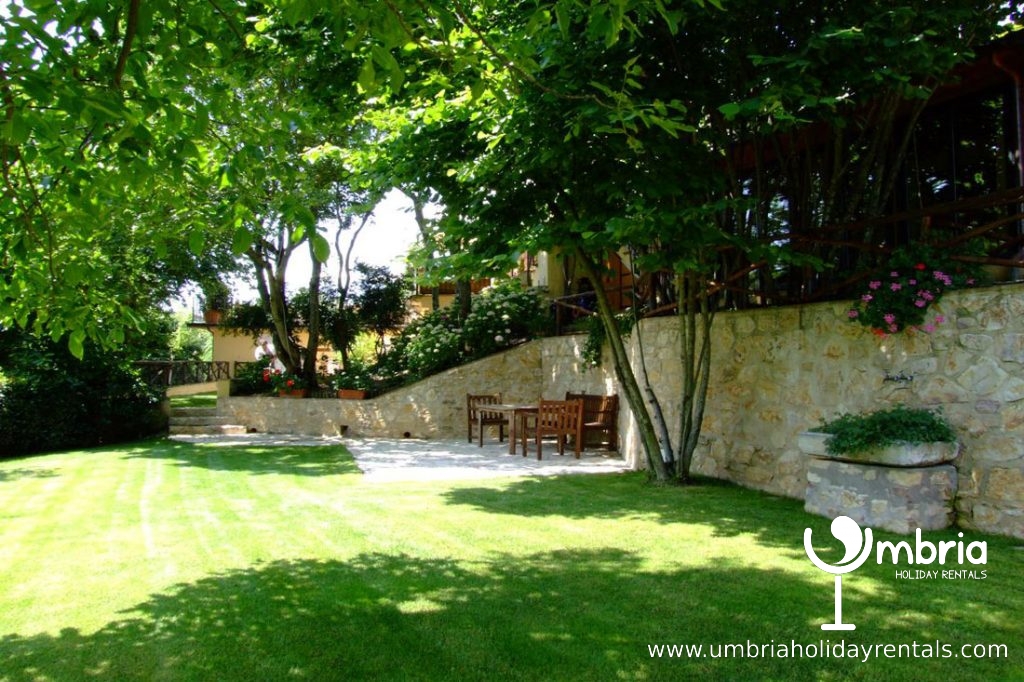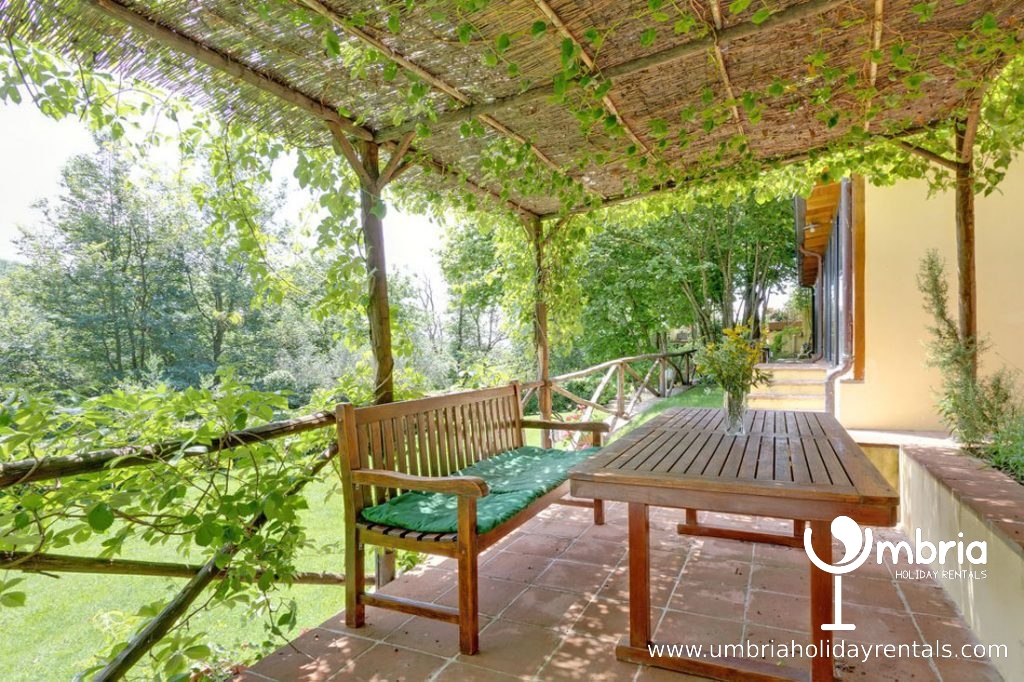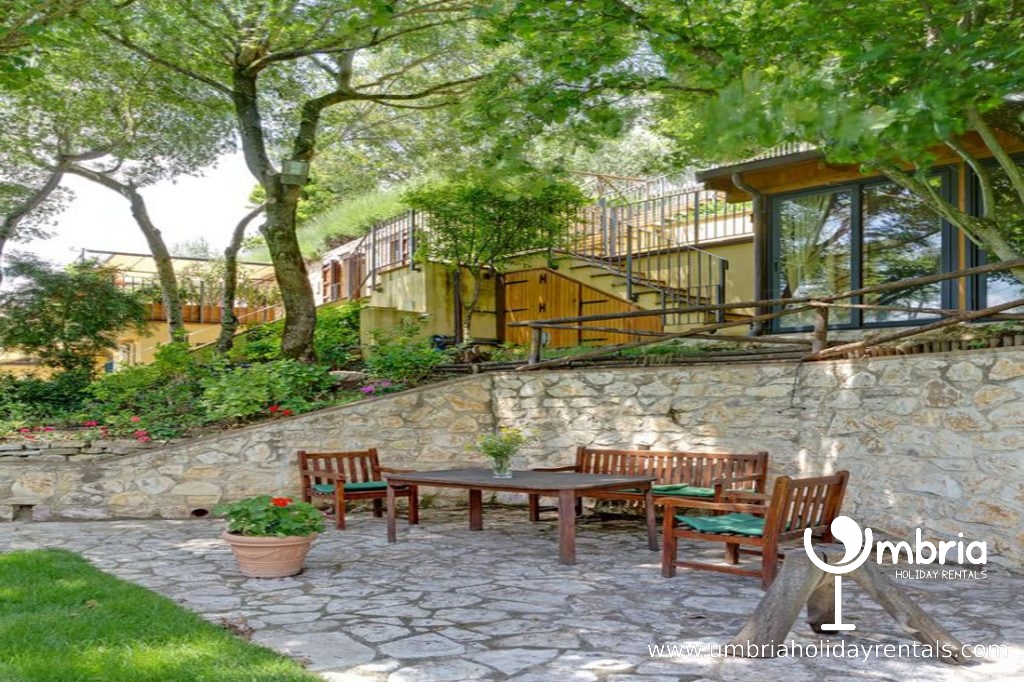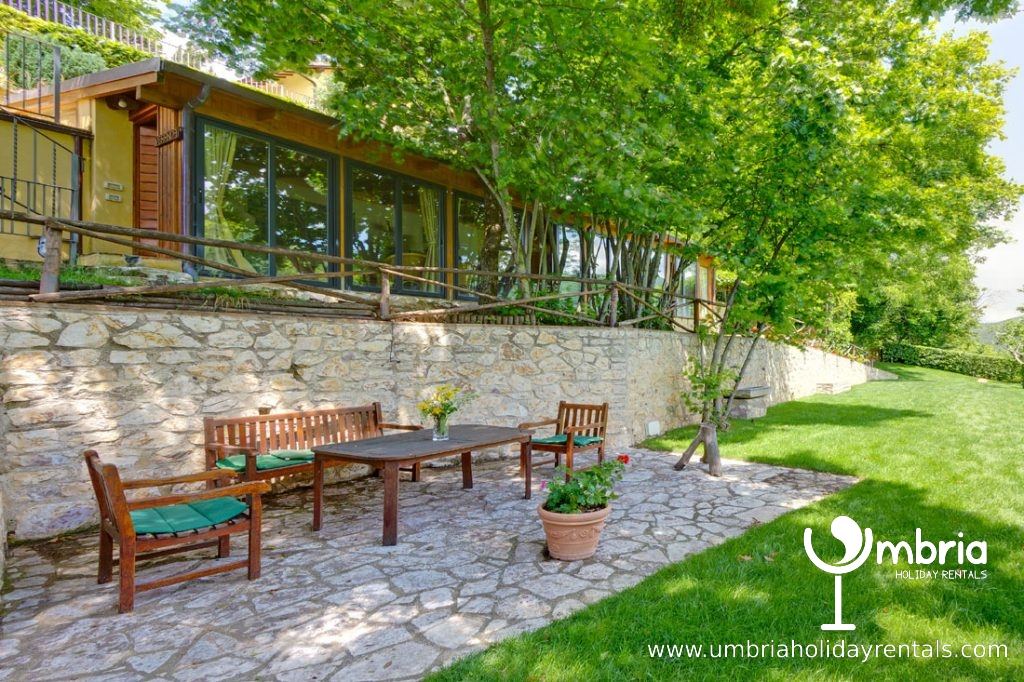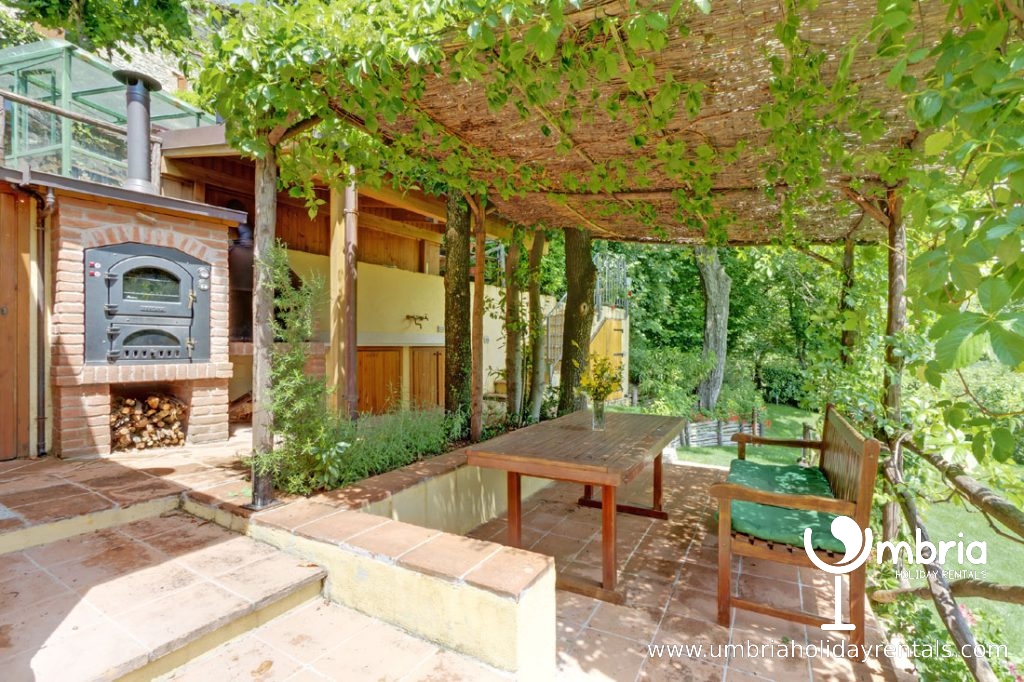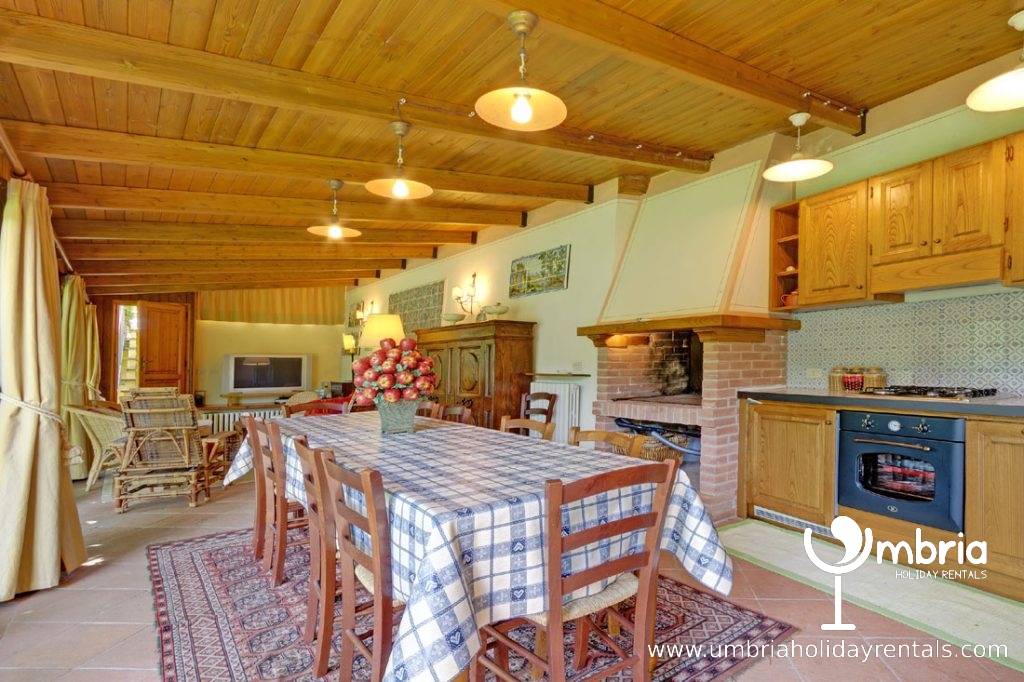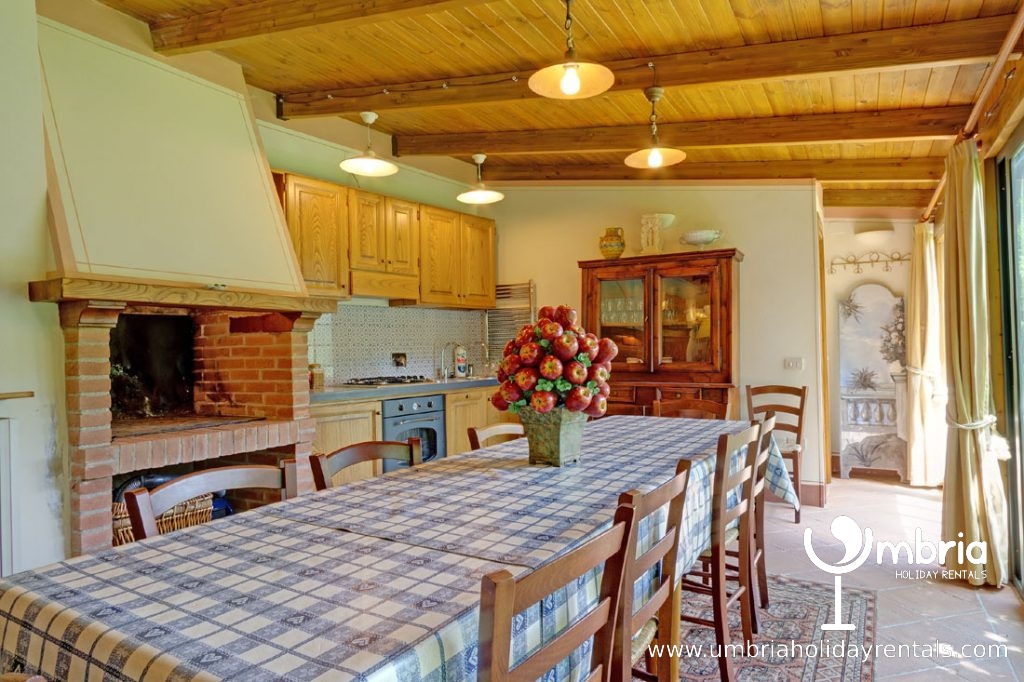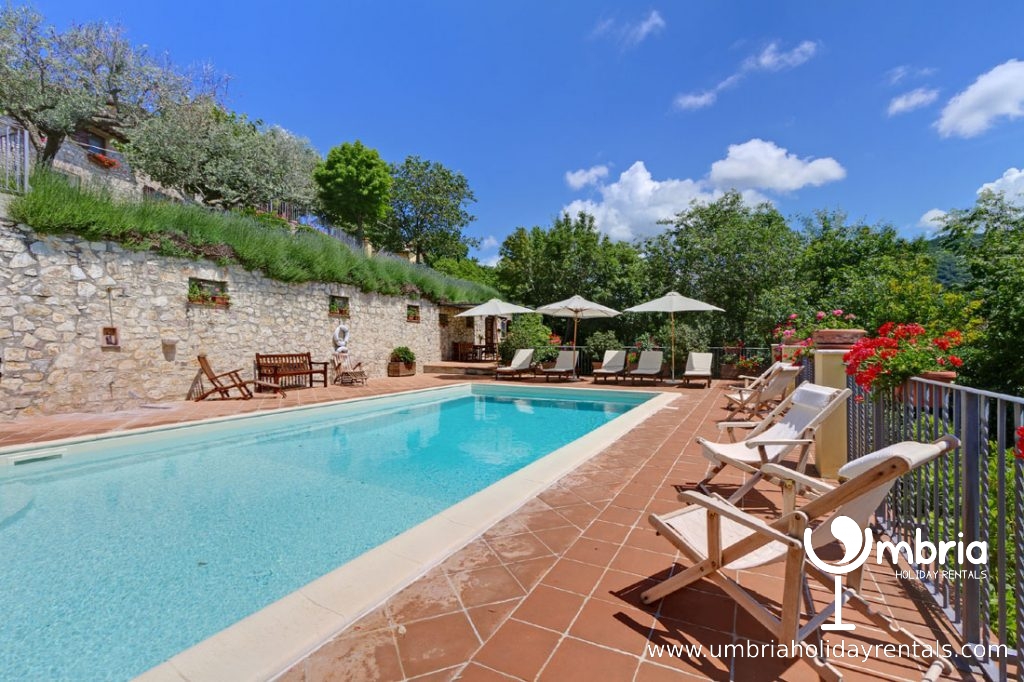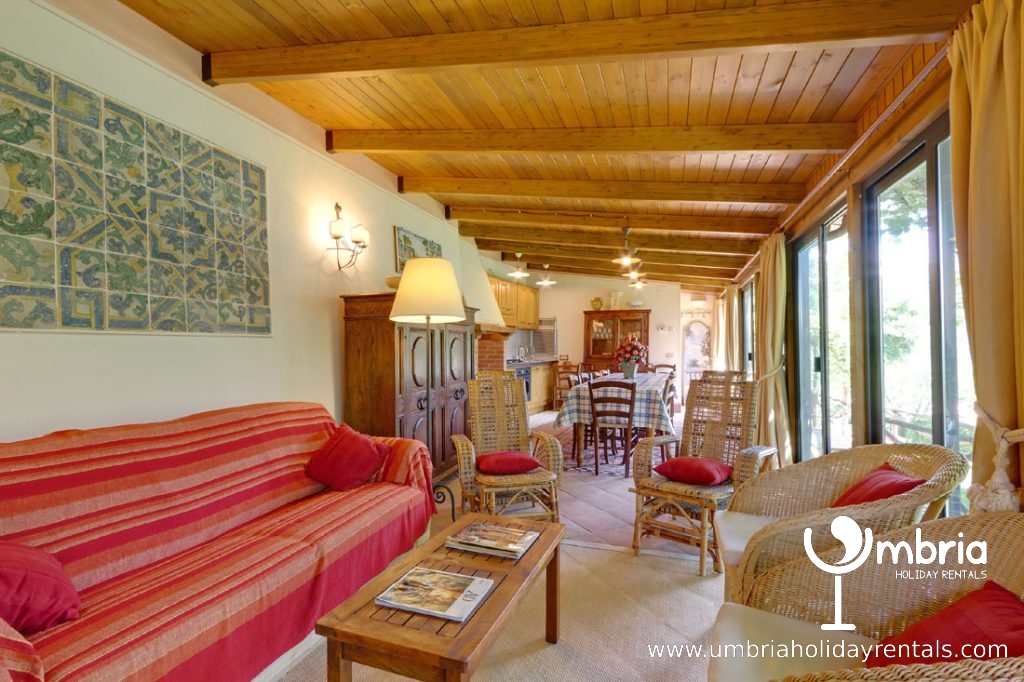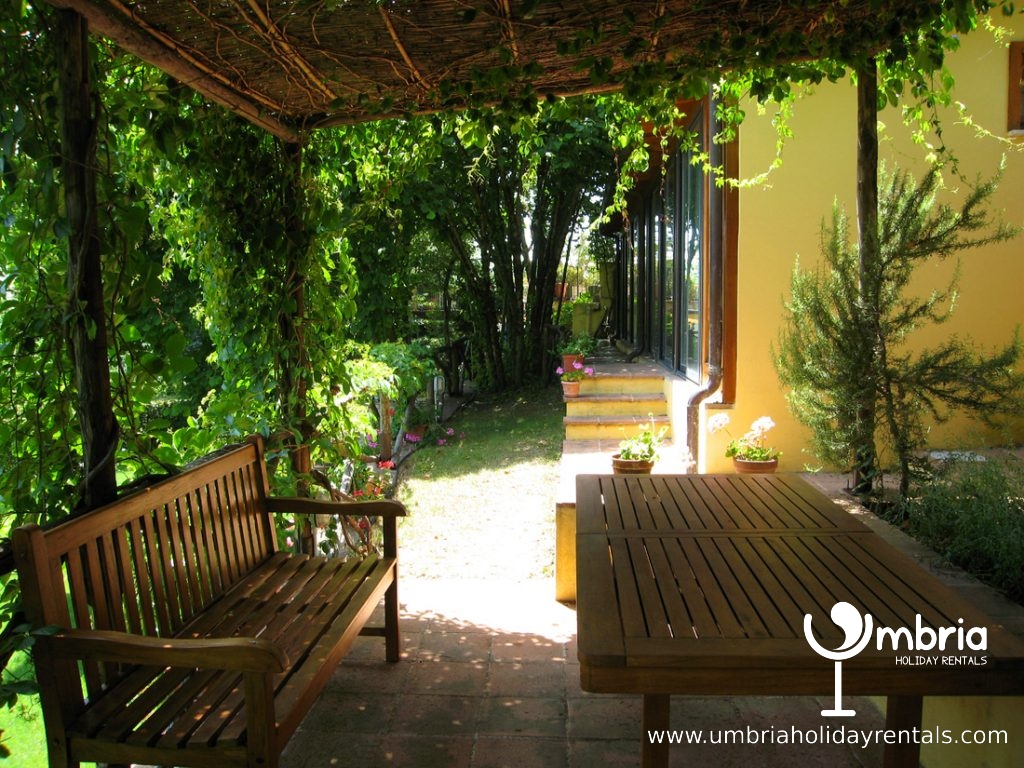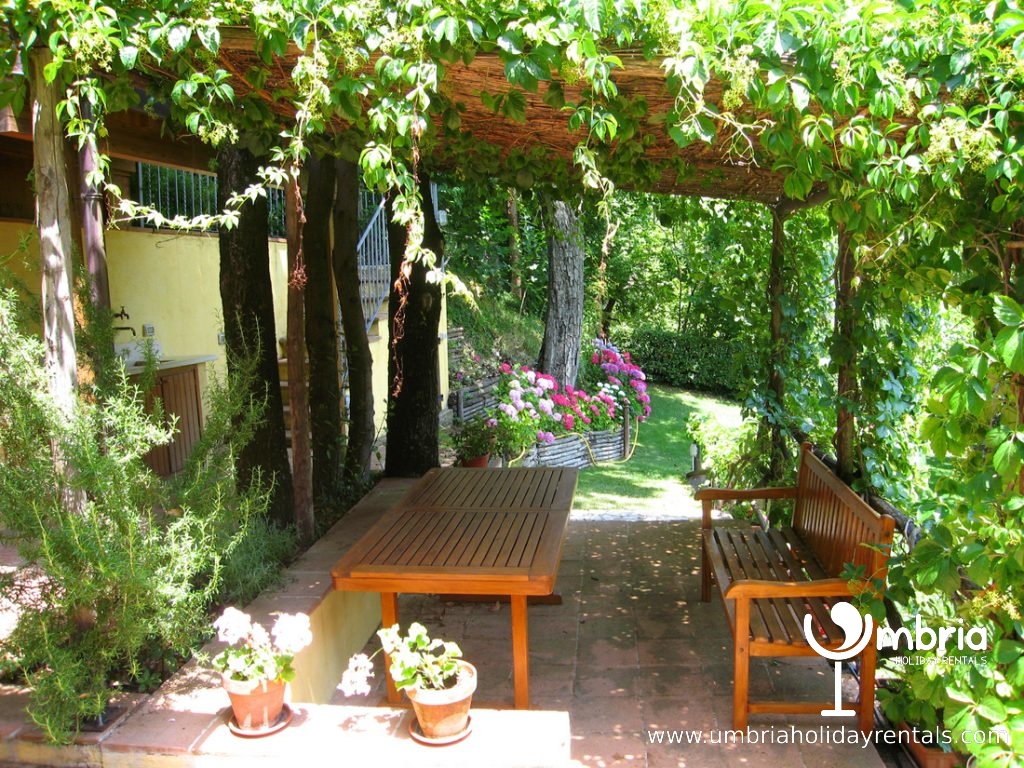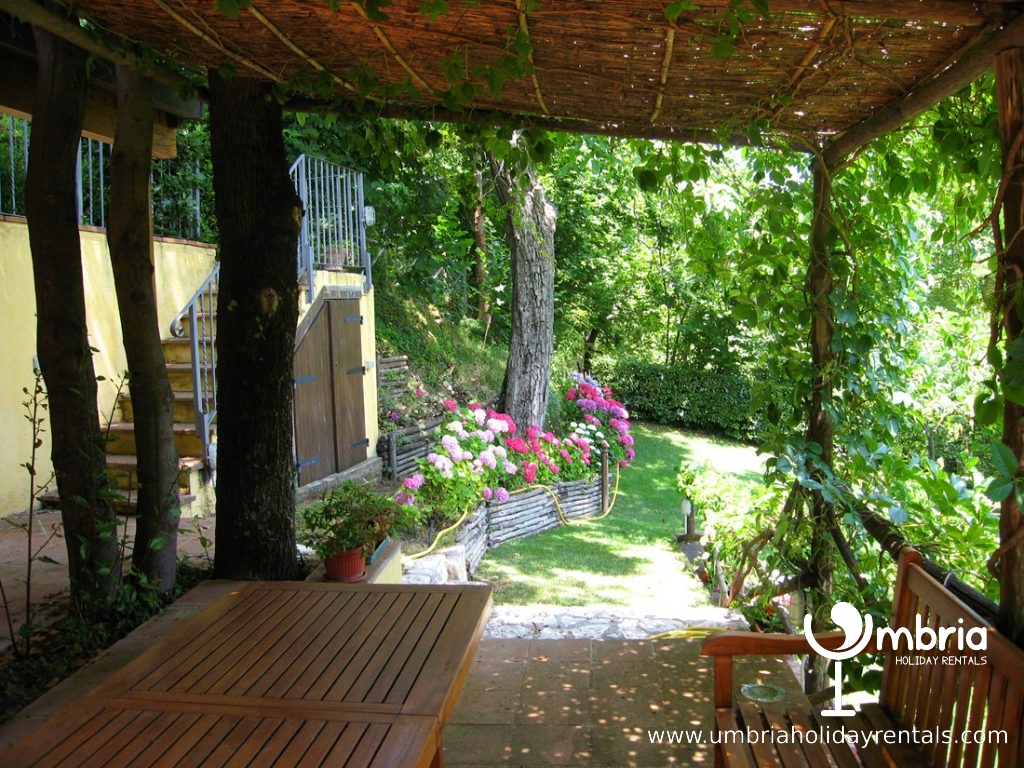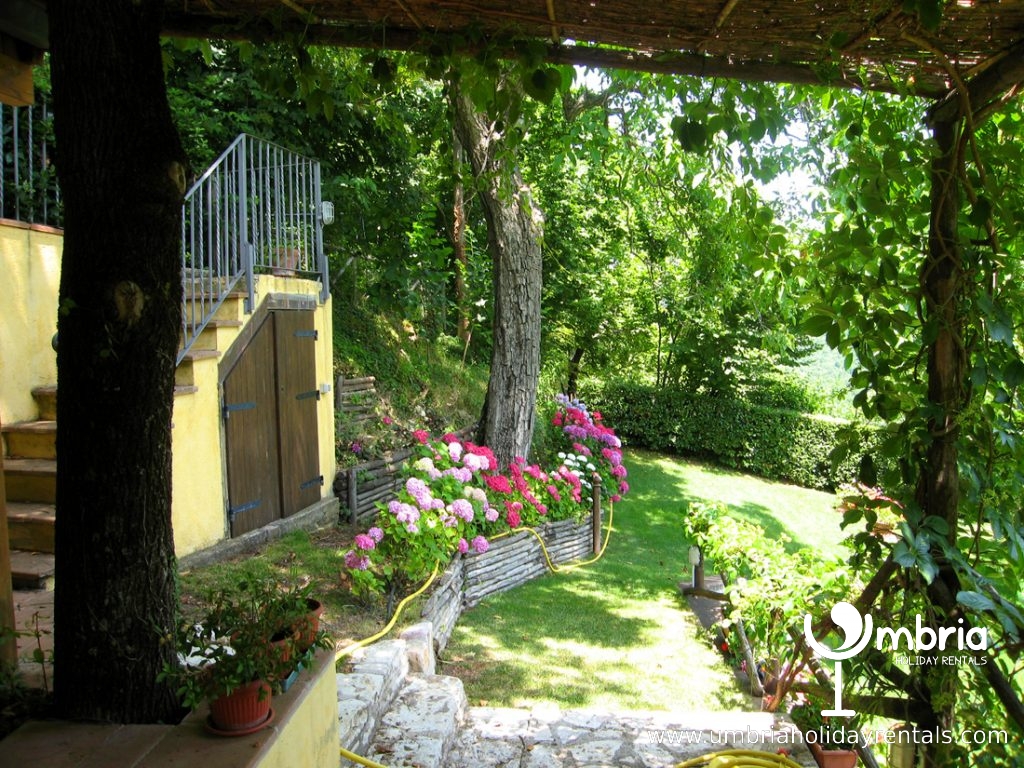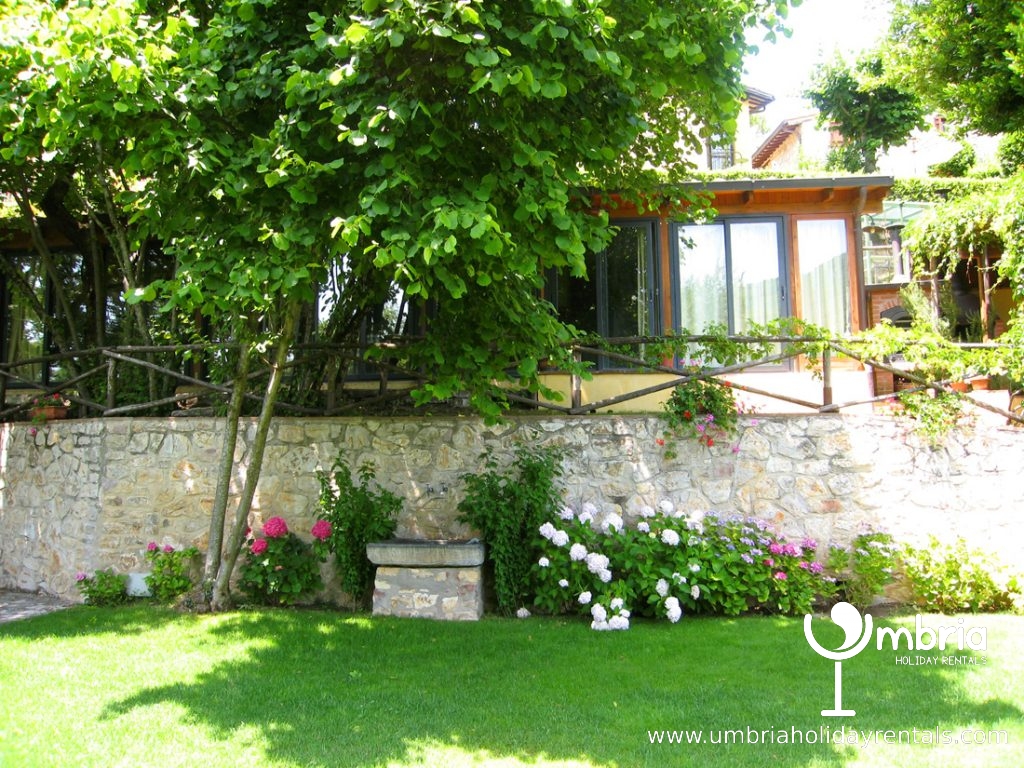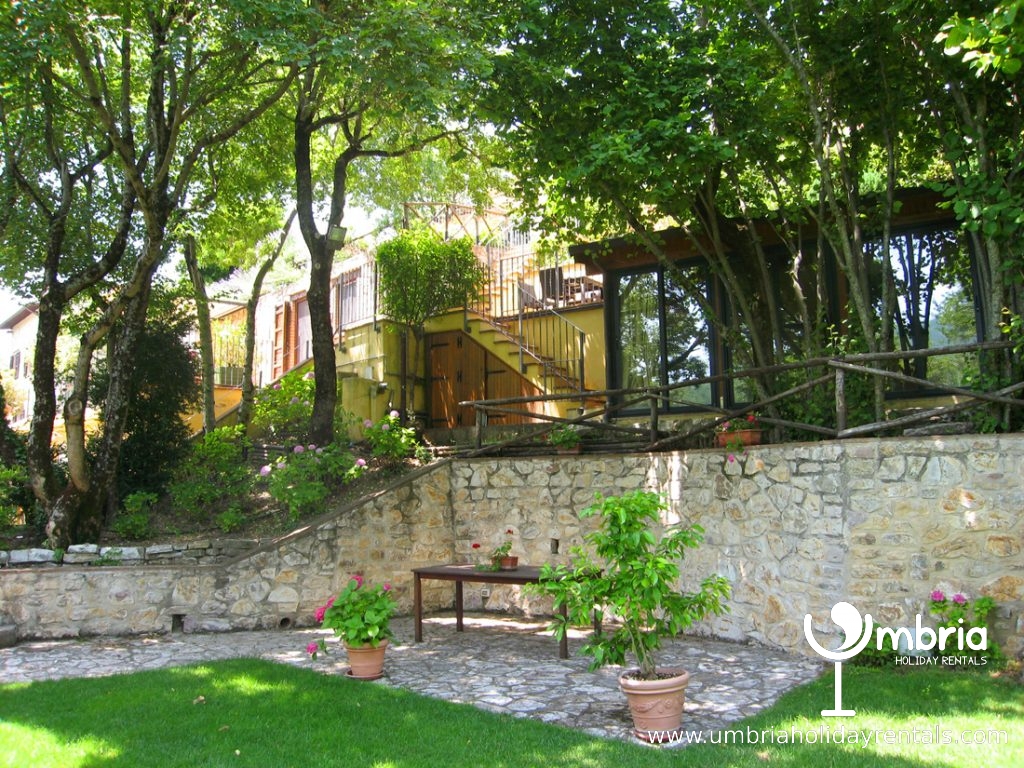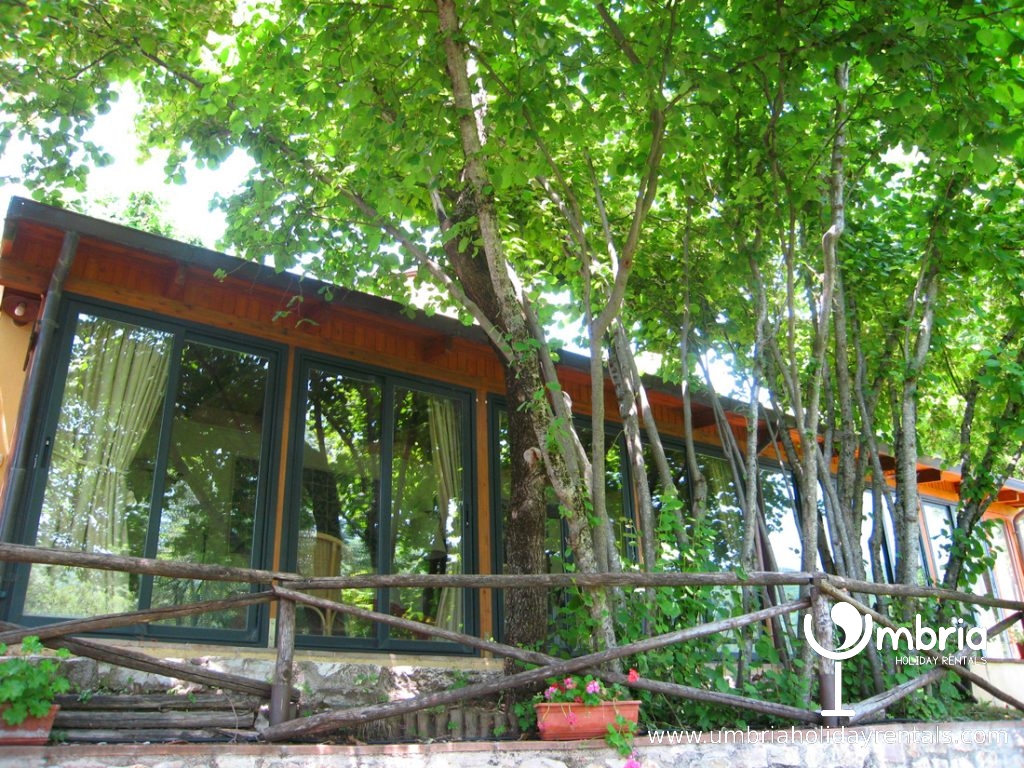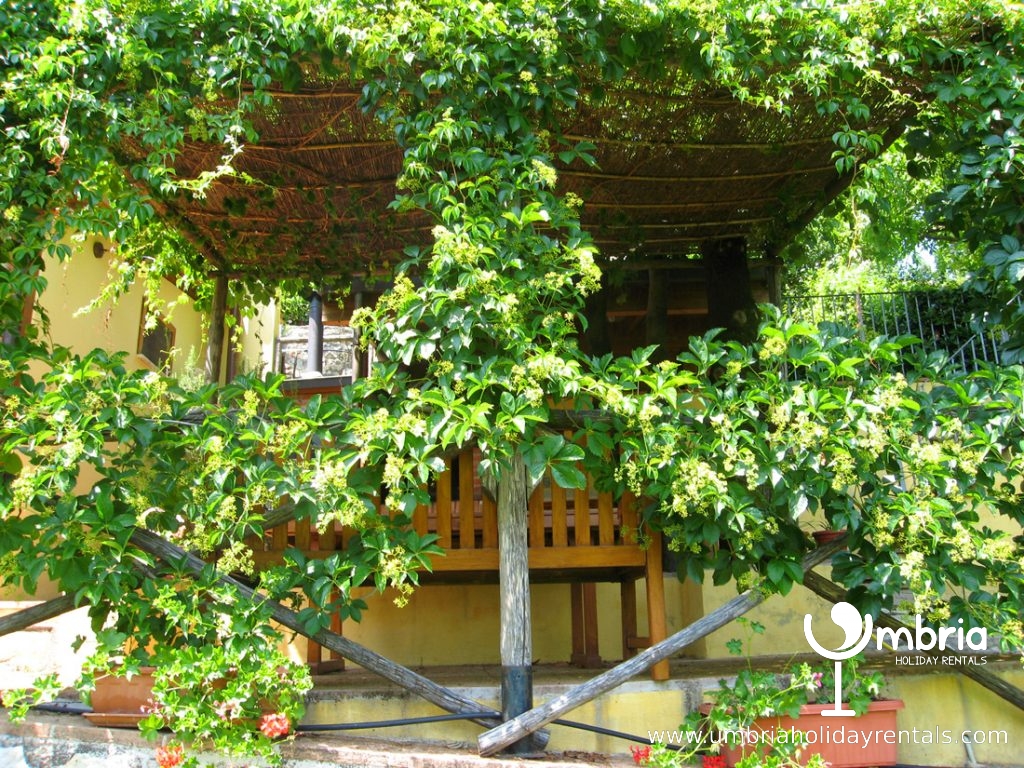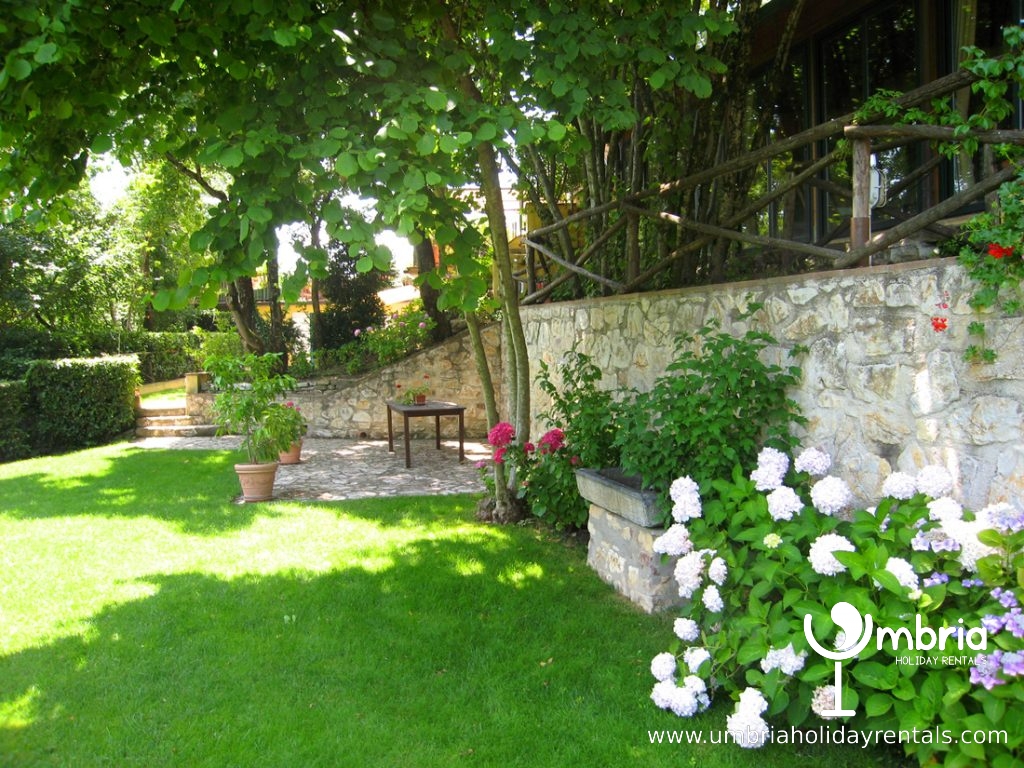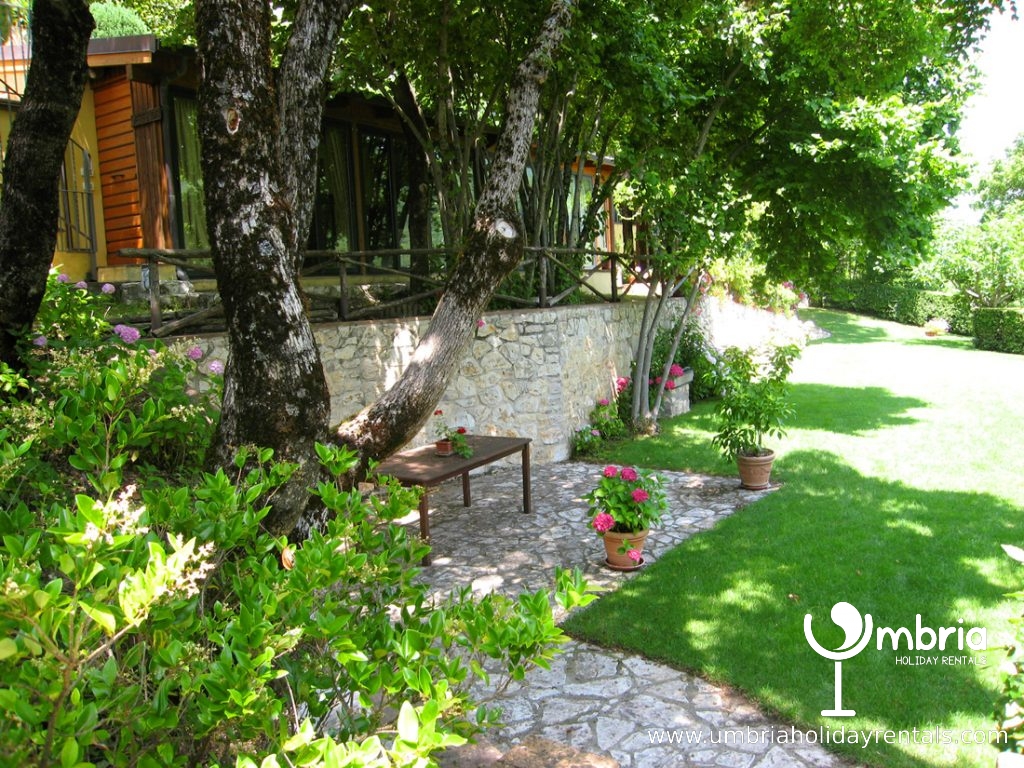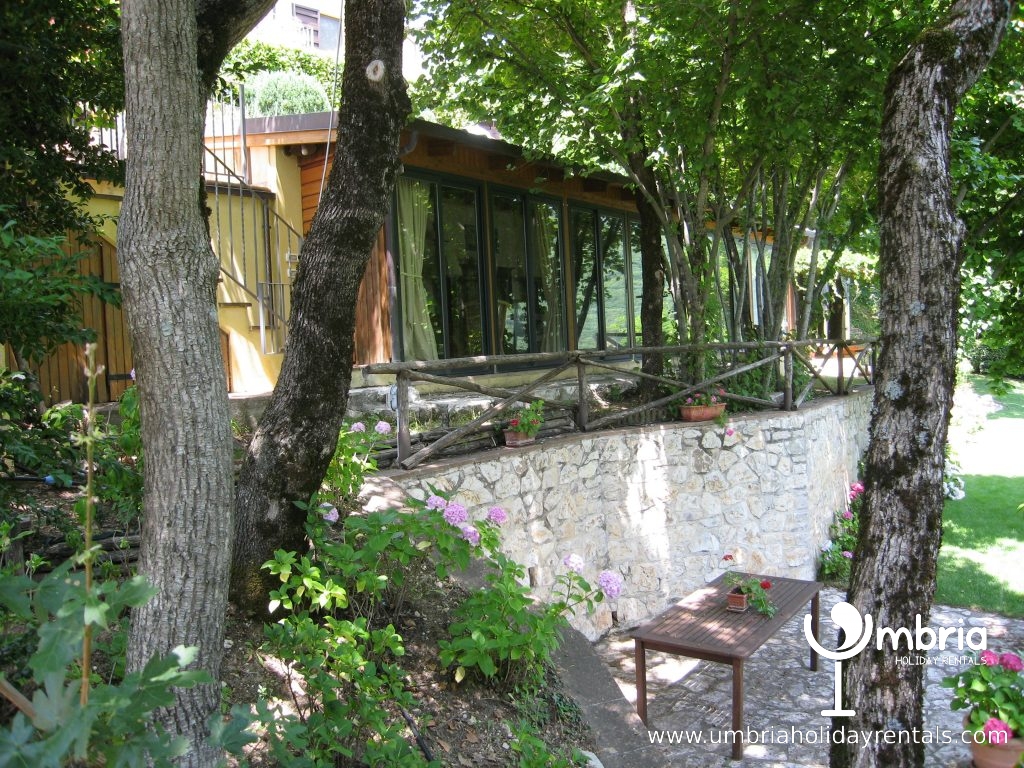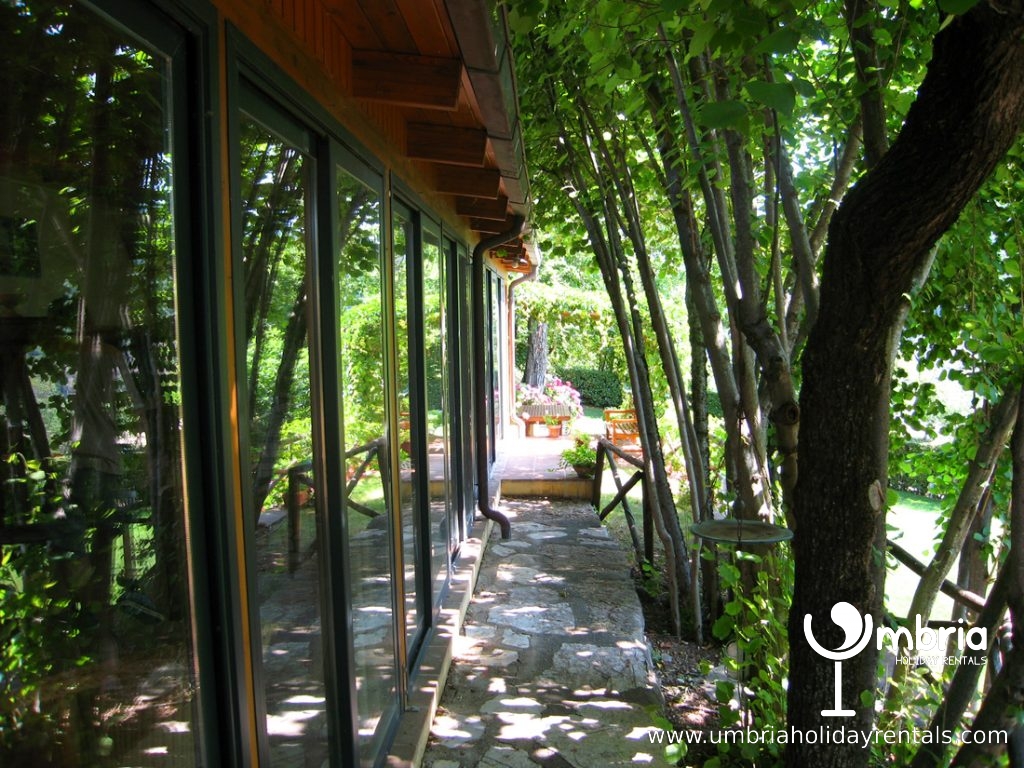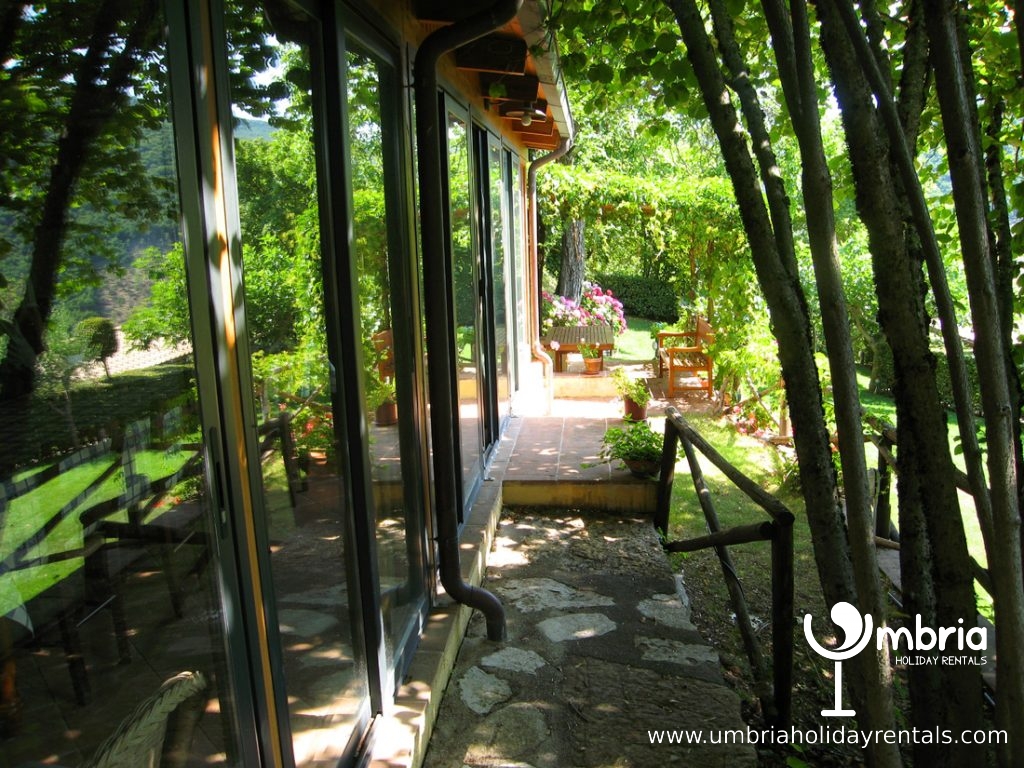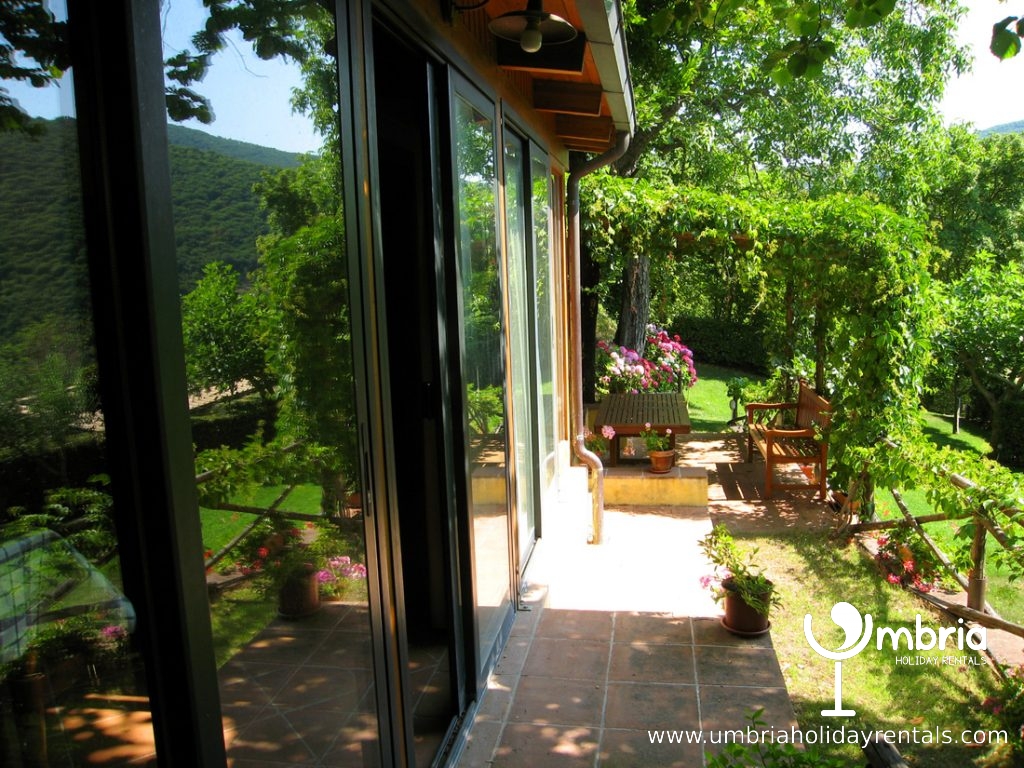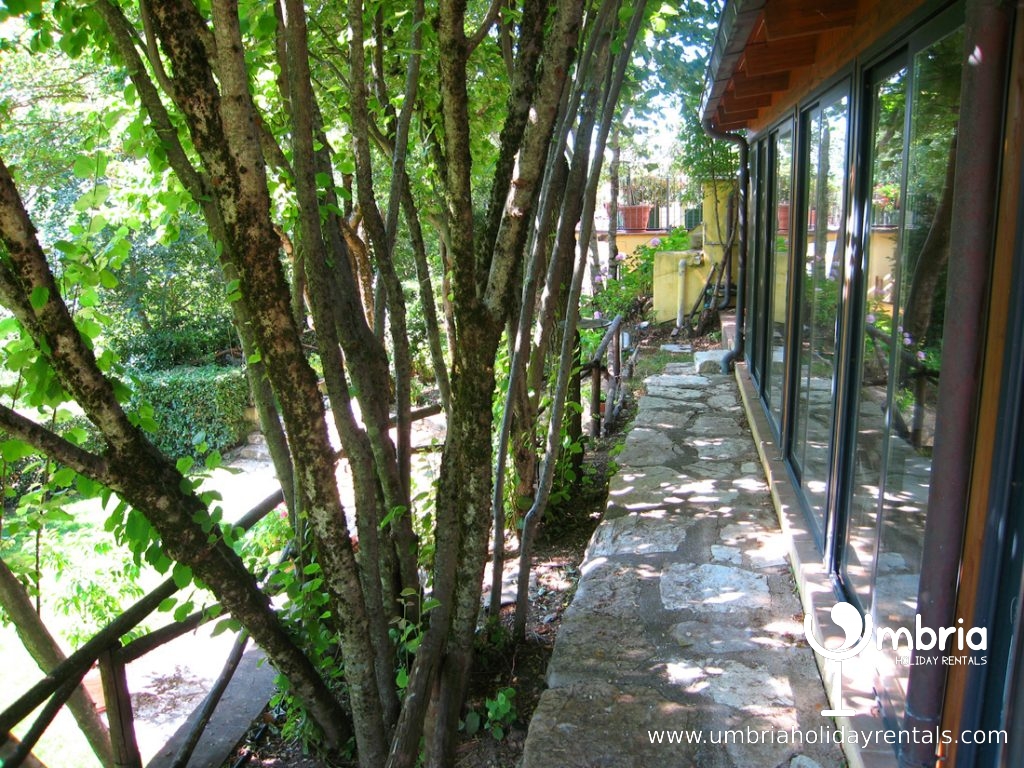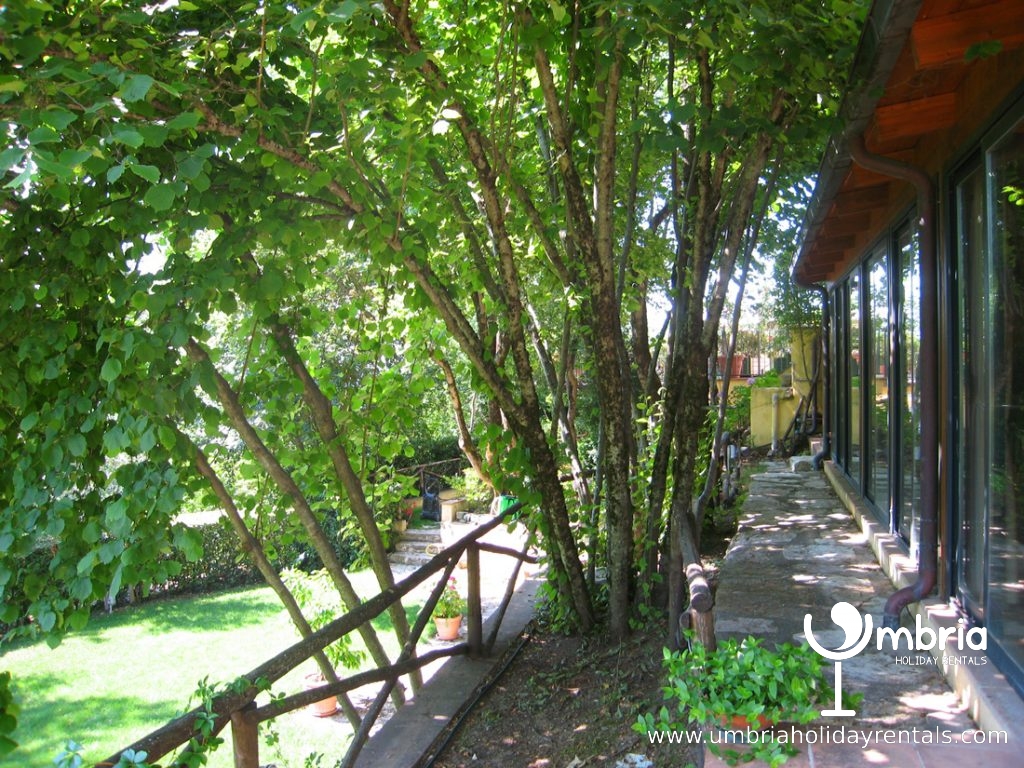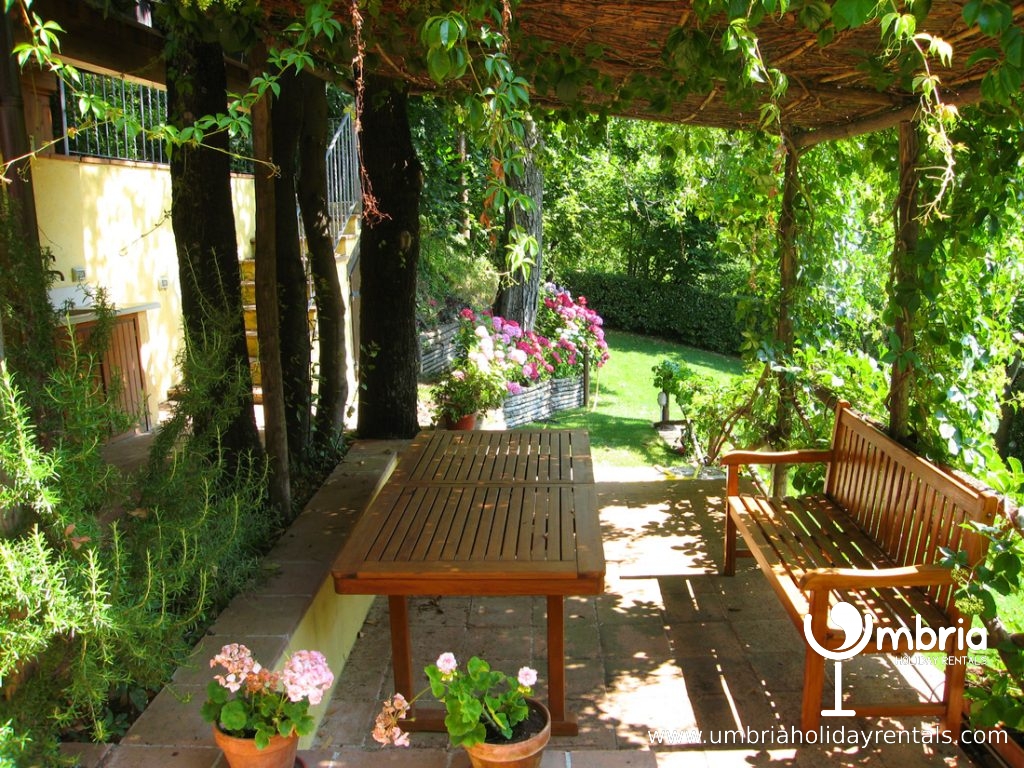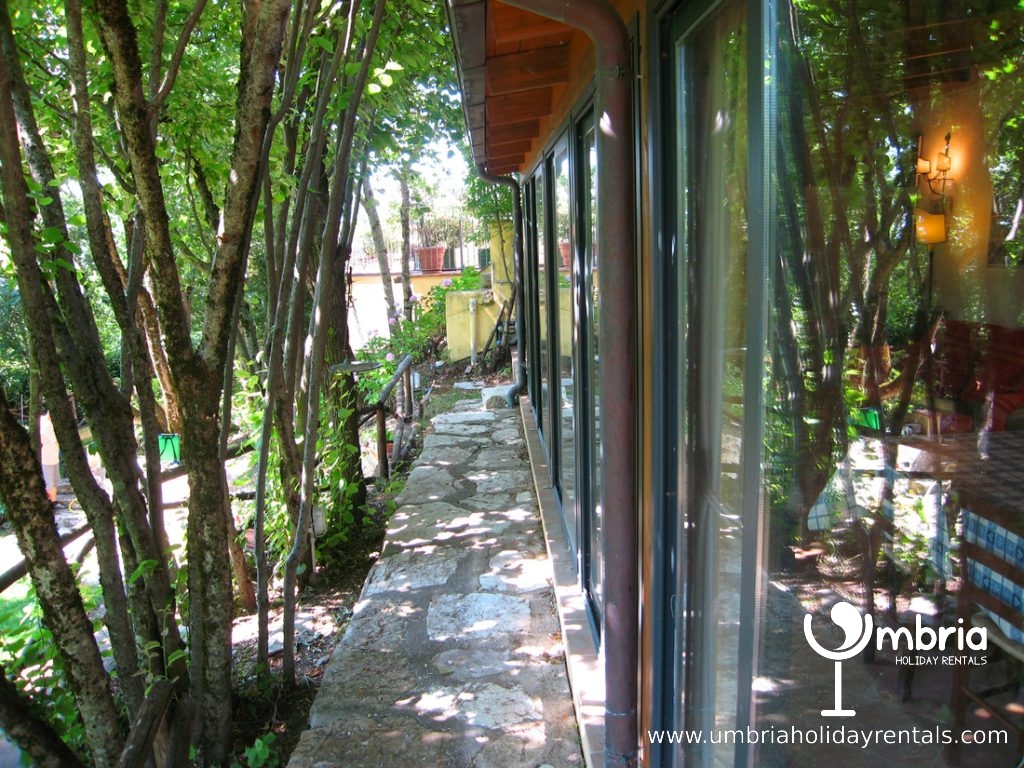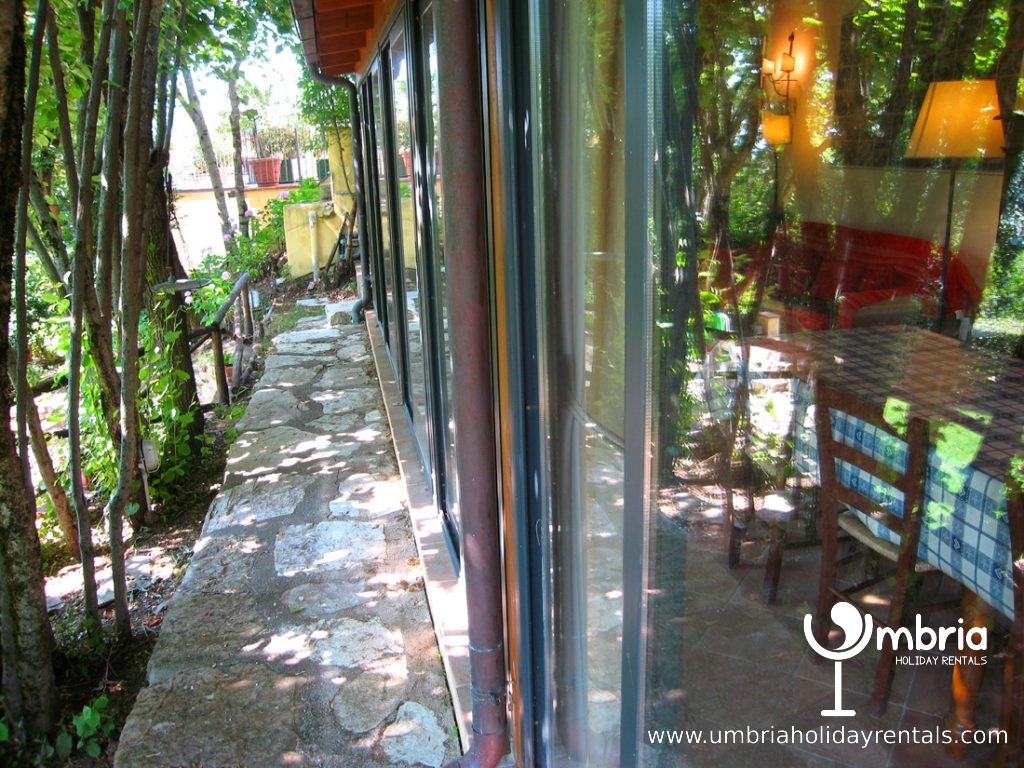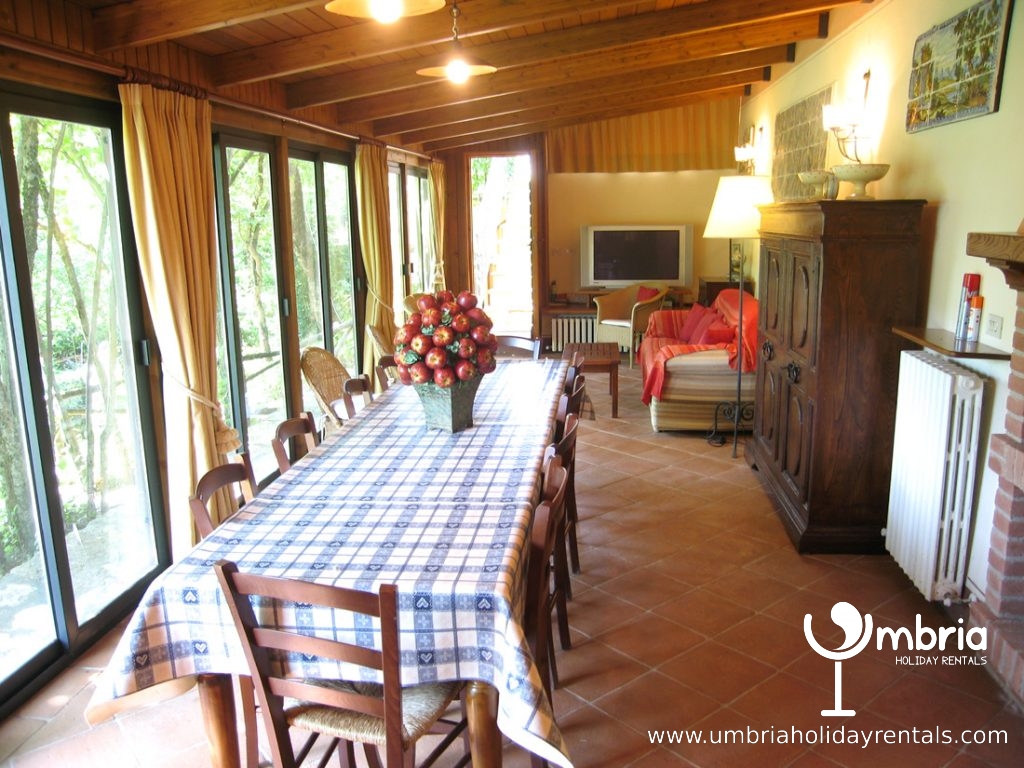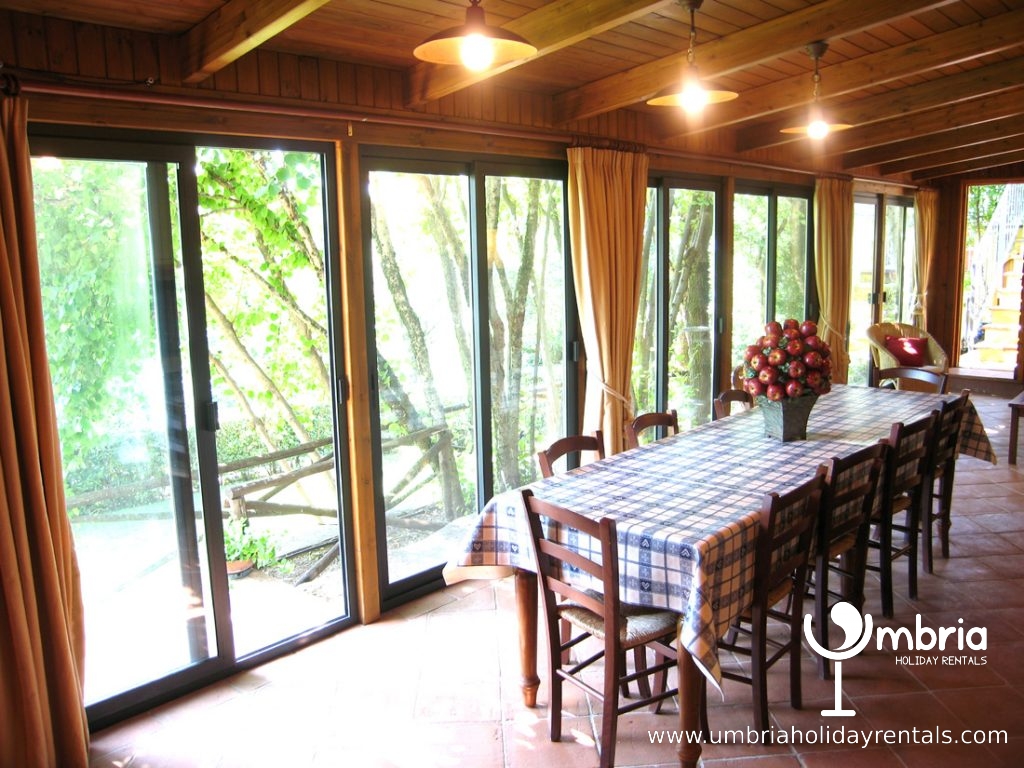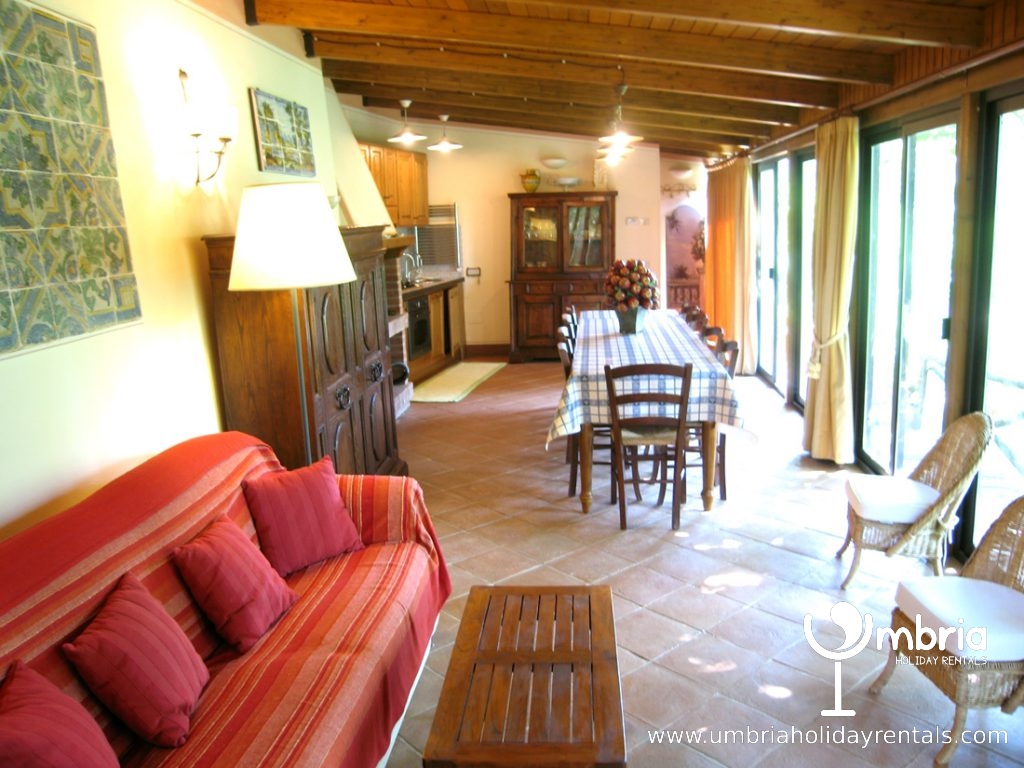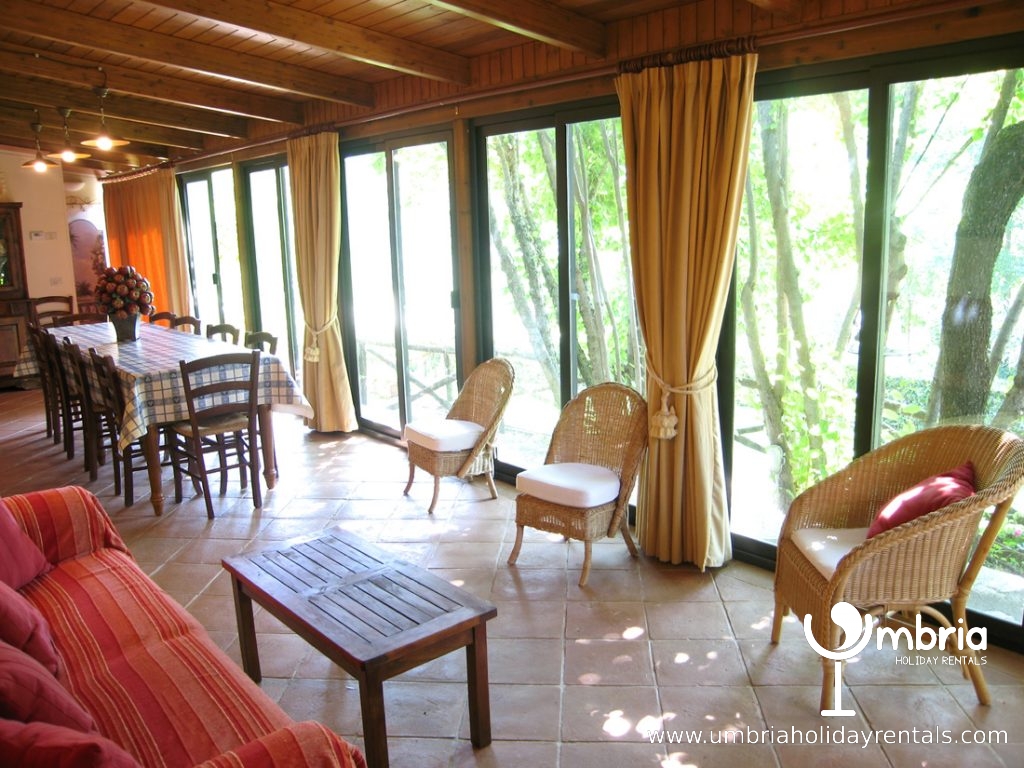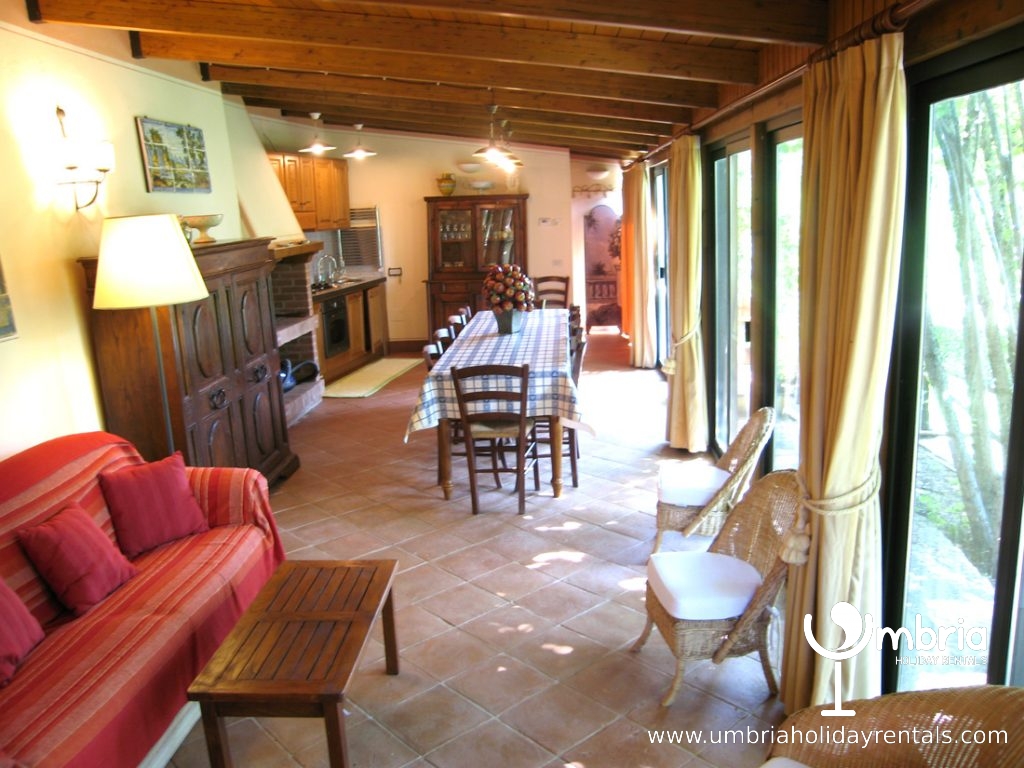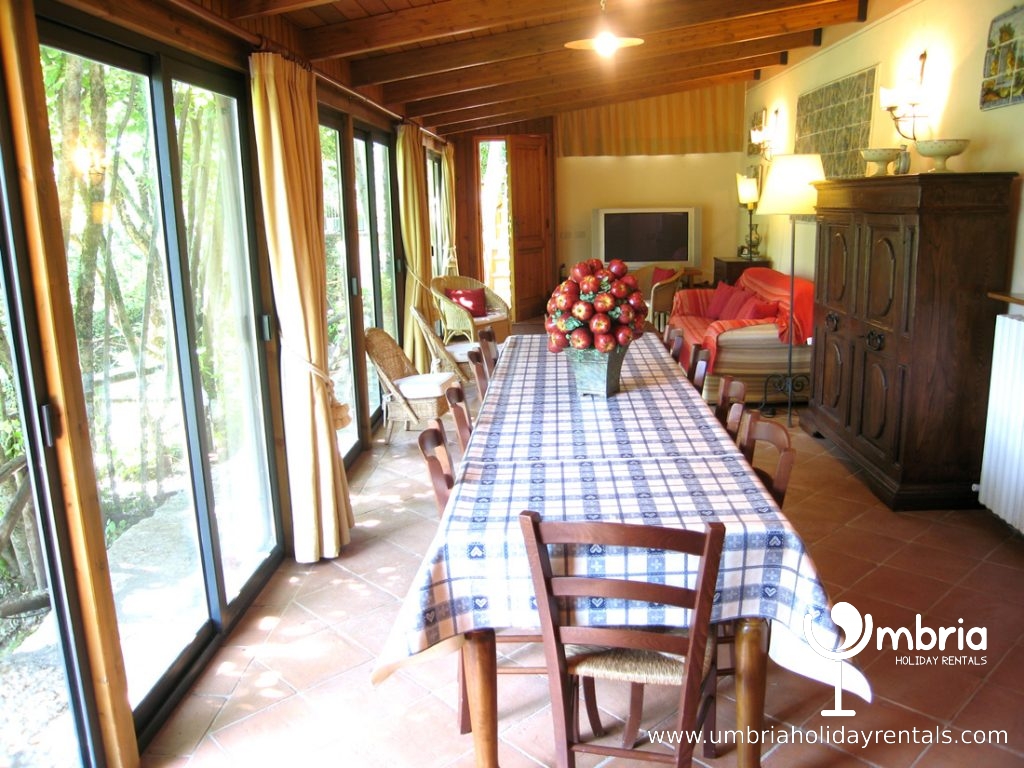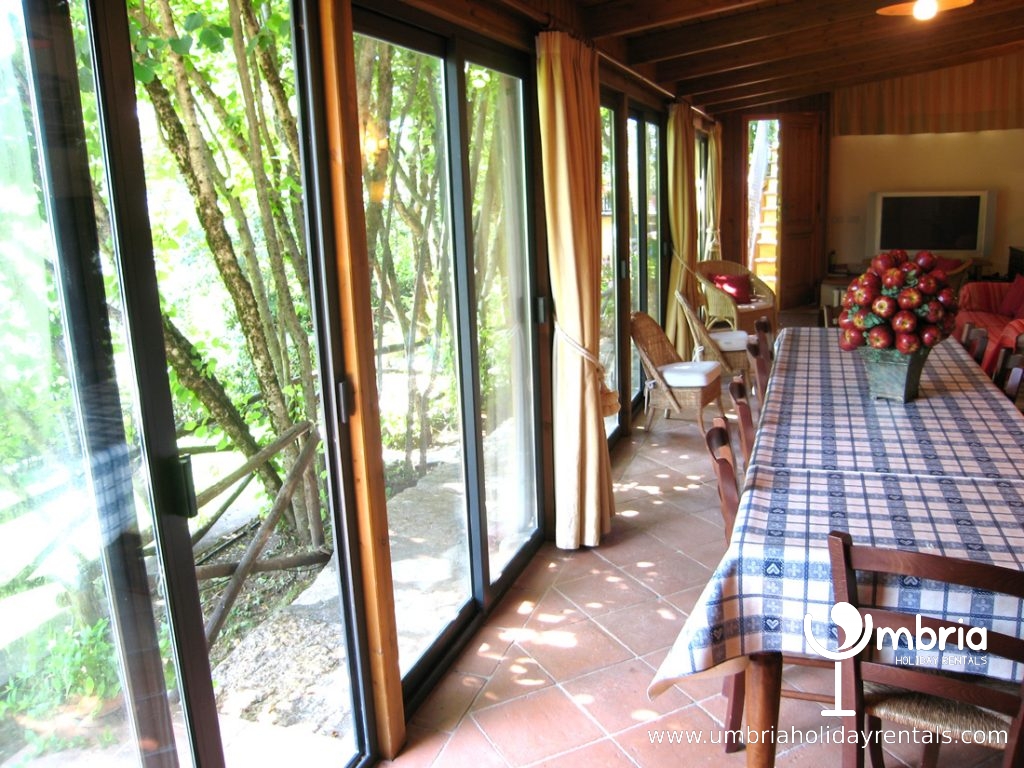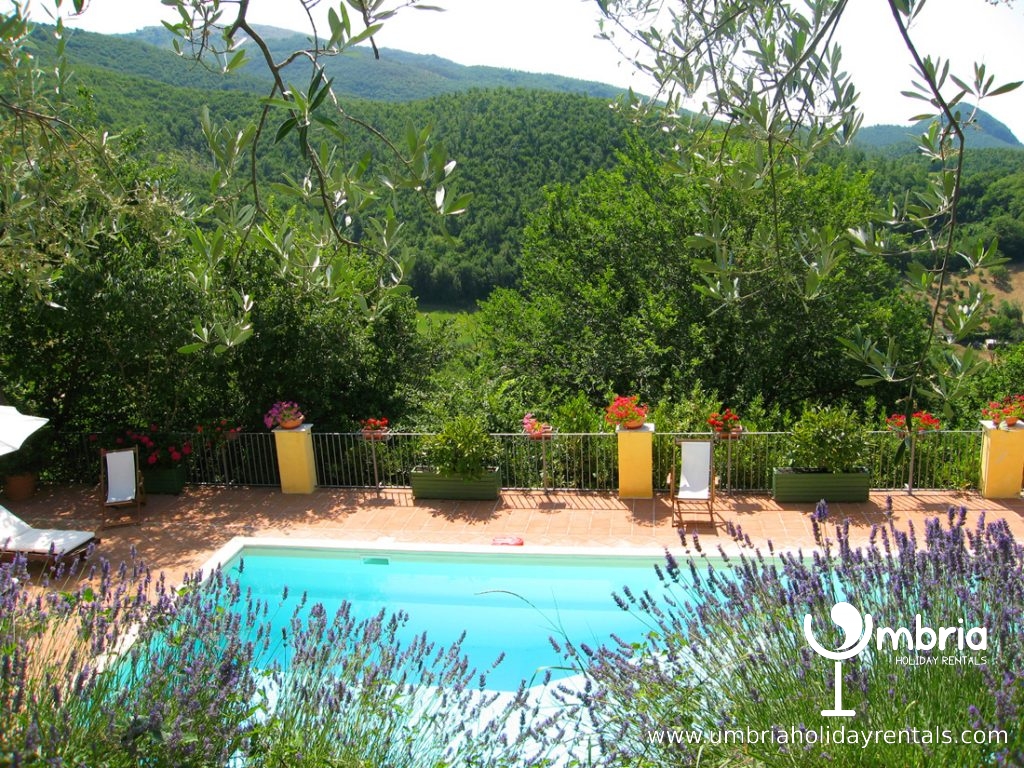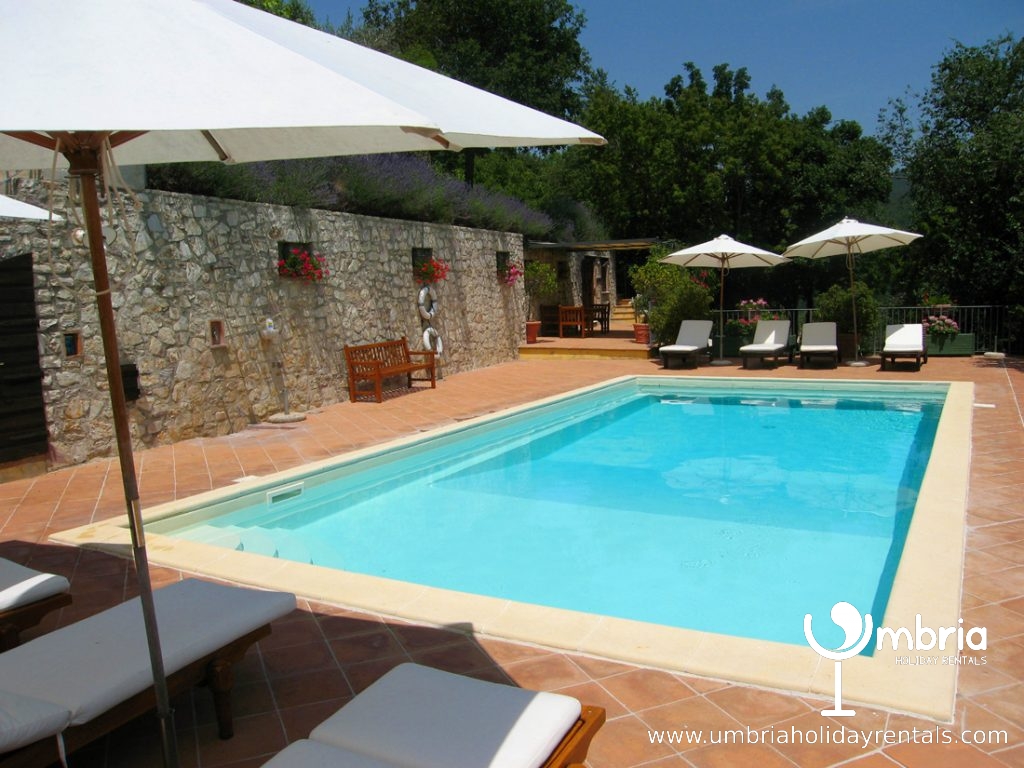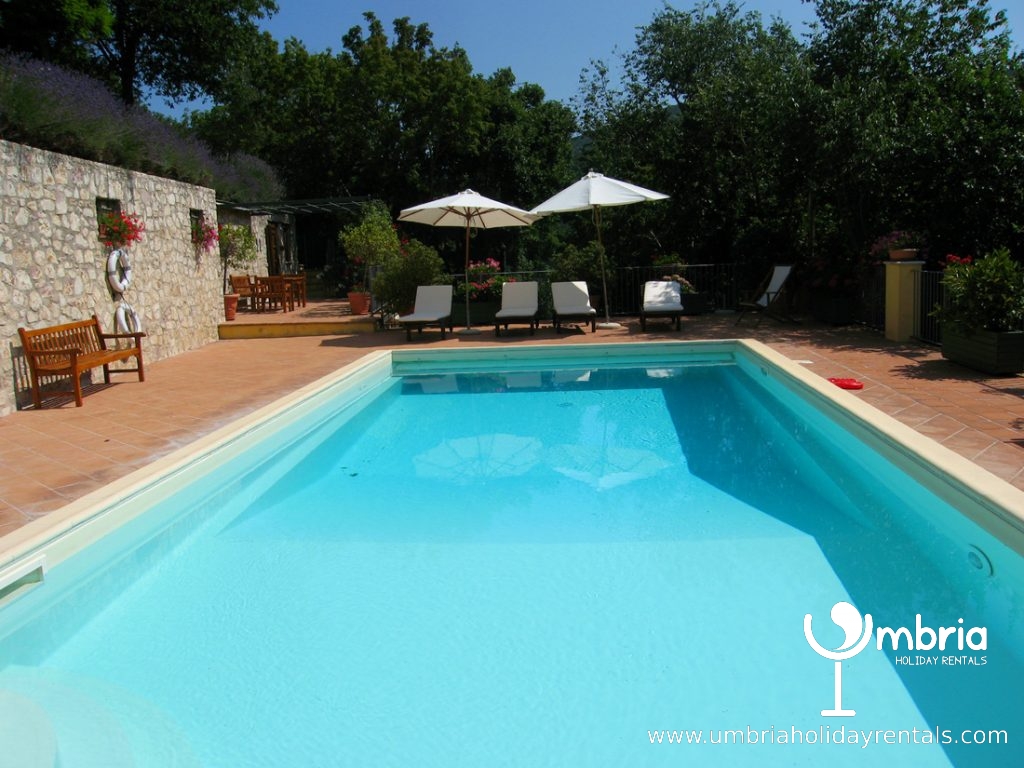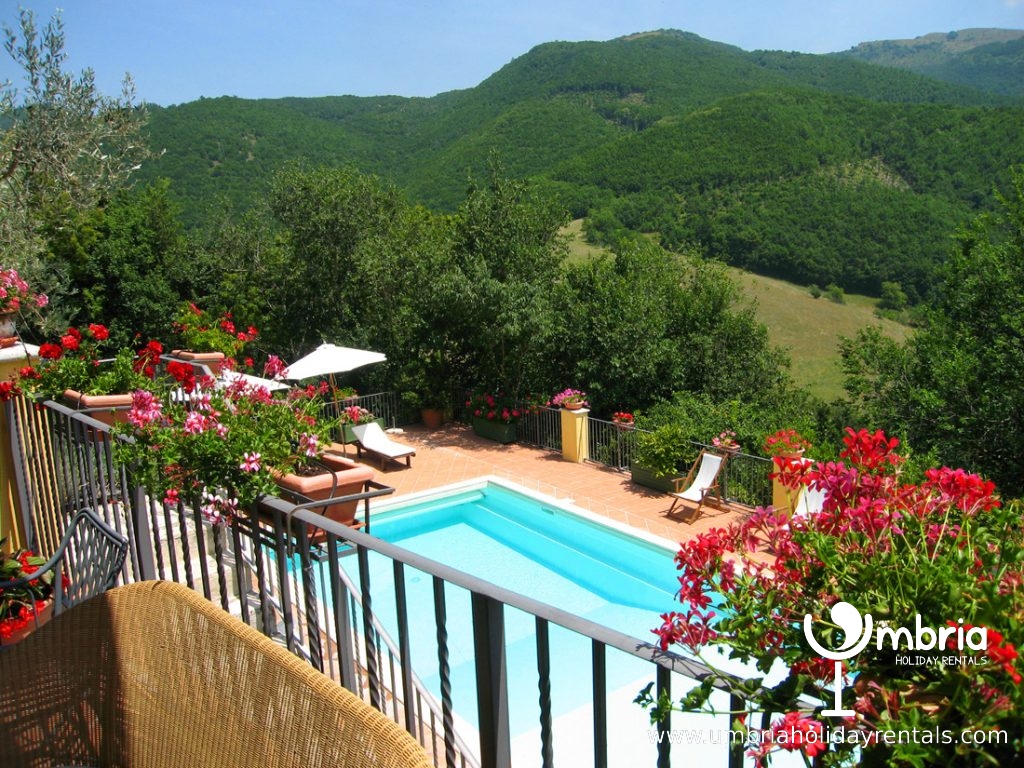 Sleeps:

2

Bedrooms

1

Bathrooms

1

Property type:

Cottage, Country house, Luxury, Suite, Villa
Property Description
BORGO AQUAIURA…..7 kms from central Spoleto
Bought by a wealthy Roman, the tiny village now consists of 5 luxury suites, restored to the highest standard and equipped with everything you can imagine that befits a mediaeval setting.
Each suite is at a discreet distance from the other and has its own private garden and/or terrace. This arrangement ensures maximum privacy for all the guests. And, none is more than a 1 minute walk to the large pool.
To date, Aquaiura has been a secret place for world famous celebrities, seeking solace and discretion. Now, however, Aquaiura has been launched onto the holiday rental market so that you too can experience living like a celebrity – but, not at celebrity rates. Go on, pamper yourselves!
Common meeting area….can be used as an extension for extra guests, by request – sleeps 2
A Veranda of 40 sqm, it serves as a beautiful meeting room for guests who wish to be sociable. Here, they can they can cook, eat and spend time together on neutral territory.
It is a very large, fully equipped room with kitchen, fireplace, bathroom, tv plasma, stereo. A barbecue and a wood oven are outside.
It can be booked as a mini suite for 2 persons, if the 2 persons are part of a party that have already booked at Borgo Di Baci and require more space.
HISTORY…
Aquaiura was built around the year 1000 AD along the Flaminia route, which departs from Rome towards the North of Italy. It was populated by countrymen and the site was a refreshment place for the troops and the messengers of the Pope along the route towards the North of Italy and Rome.
In the centre is a church built in honour of San Michele Arcangelo in 1500 AD.
Aquaiura is probably the 2nd oldest inhabited village in Umbria, after San Mamiliano. Both these villages are off the Flaminia, the main road that leads directly to the heart of the mediaeval city of Spoleto, a tiny city that pre-dates Rome.
LOCATION…..
Leaving Spoleto and turning right onto the Flaminia, you follow the beautiful, sweeping curves of the Flaminia, mountains and valleys, dipping below the road, as you wind your way upwards towards Aquaiura. After 6.5 kms, you leave the Flaminia and wend your way upwards for a further 5 minutes until you come to a stop at Borgo Aquaiura.
Borgo Di Baci is at 750 meters above sea level, and, it is surrounded by mountains and woods. It is 120 km from Rome, 200 km from Florence, 50 km from Perugia and 7 km from Spoleto, a medieval town with many works of art, cultural activities and a vast selection of restaurants.
Aquaiura is the ideal location to visit the center of Italy (Umbria, Toscana, Marche and Lazio) and to enjoy a truly natural and exquisitely beautiful environment.
From Spoleto : shuttle service on request.
ACTIVITIES…..
In the immediate vicinity to the Borgo, there are many artistic and cultural events eg the Spoleto Festival and Umbria Jazz in July. Indeed, there are cultural events all round the year.
All within easy reach, are the well-known hill-top towns such as Todi, Assisi, Fonti del Clitunno, Orvieto, Trevi, Spello and, the close by and historically significant Spoleto; Or, further away, there is the outstandingly beautiful Gran Piano and Casteluccio (1 hr 30 mins), passing Norcia (1 hr) along the way.
About 12 kms away, is the impressive Marmore Falls, the largest waterfalls in Europe !
You can ride horses through the mountains, play Golf or go wine and/or olive oil tasting.
Guides and/or drivers are available, by request. Quotes given in advance.
At the edge of the village, a few minutes walk away from the suites, so as not to disturb, Borgo Acquaiura offers the use of barbecues, ping pong tables, exercise machinery and basketball hoops, in a covered, outdoor area.
CULTURE…..
Daily Tours with a choice of regional tourist guides or a driver (Spoleto, Todi, Narni, Fonti del Clitunno, Castelluccio, Norcia, Assisi, Marmore Falls). Booking, by request.
HOW TO GET TO US…..
BY CAR – take A1 motorway direction Florence, exit Orte, go towards Terni + Spoleto. After the tunnel called "Valico della Somma" 7 kilometers from Spoleto, exit on the 1st turning on the right and follow the sign to Acquaiura.
BY TRAIN – Spoleto is the main station and it is very close to the Borgo (7 km). High speed train (EuroStar) leaves from Rome and it takes 1 hour and ten minutes.
Accomodation and features
Accomodation type: self-catering
Meals provided: booking possible
Holiday Theme: away from it all, family, historic, luxury, romantic, reunions
Bedrooms: 1 double bed, can be separated into singles.
Bathrooms: 1 shower room/WC
Living Room Facilities: 1 huge sitting room with lots of soft furnishings + cosy furniture.
Dining Facilities: Long table - seats 20 + fitted kitchen
Kitchen Facilities: 4 ring stove, dish washer, freezer, fridge, grill, hob, iron+board, microwave, oven, washing machine, coffee maker, cooking utensils, toaster
Entertainment Facilities: games room, ping pong table, table football, TV, DVD player
Internet Access: internet access, wireless broadband
Swimming pool: outdoor pool, private pool on site, shared pool
Outside:garden, BBQ, parking off street, veranda, garden chairs, deck chairs, sun loungers, extensive grounds
General Property Facilities: air-conditioning, central heating, daily maid service on request, firewood, fitness room, hair dryer, linens provided, welcome paper towels, welcome shampoo, welcome soap, welcome toilet paper, staff, towels, beach towels
Suitability of the Property: children welcome, not suitable for elderly or infirm, pets considered, long term rentals available
Notes:
PLEASE NOTE THAT "VERANDA" IS USUALLY USED AS A COMMUNAL AREA FOR GUESTS TO SOCIALISE TOGETHER, COOK, EAT AND DRINK, IN A NEUTRAL ENVIRONMENT. IT IS TOTALLY SELF-CONTAINED, WITH A SUPER-LARGE SITTING/DINING ROOM WITH FULL KITCHEN FACILITIES + FIRE-PLACE AND 1 BATHROOM. IT HAS BEEN SPECIALLY DESIGNED SO THAT EVERYONE CAN SOCIALISE TOGETHER ON NEUTRAL GROUND. HOWEVER, IT CAN ALSO BE USED AS AN EXTENSION FOR 2 EXTRA GUESTS OF GUESTS ALREADY BOOKED INTO BORGO ACQUAIURA.
Large veranda.
Communal washing machine. Ironing facilities available, by request.
"Staff" consists of a house-keeper and his wife, who live in the village, tend to the grounds and respond to any maintenance issues that may arise.
The "Meals Provided - Booking Possible" refers to the possibility of asking the house-keeper to get take-aways for you from the nearby restaurant. This possibility will be at his convenience but, mostly, it is possible, especially if you are arriving late and have no shopping. However, there will be some provisions left for you in the apartment to tide you over.
The coffee maker is a traditional coffee pot and not a machine.
The pool is slightly heated.
The fitness room and the games room are the SAME room, in an outdoor area, away from the suites, where you can play physical games or use exercise machinery, without disturbing the peace and tranquility of the village.
Rates
| LUXURY SUITES | HIGH SEASON/JUNE 28 - AUG 30 | REST OF YEAR | XMAS/NY + EASTER |
| --- | --- | --- | --- |
| | Weekly Rate | Weekly Rate | Per day - min 3 days |
| TORRETTA/inc 4-5 persons | €1,350 | €1000 | €200 |
| CASETTA/inc 4-5 persons | €1,250 | €1000 | €200 |
| CASA VICOLO/inc 4-5 persons | €1,200 | €1000 | €200 |
| CASA PISCINA/inc 4 persons | €900 | €700 | €150 |
| CISTERNA/inc 2-3 persons | €800 | €700 | €150 |
SPECIAL OFFER ! 15% DISCOUNT BETWEEN JUNE 28 TO JULY 12, 2014 !
Arrival/Departure dates flexible, subject to availability.
VERANDA only available to book as an extension to booking one or more of the 5 suites.
BOOKINGS NOT TAKEN FOR LESS THAN THE WEEKLY RATE.
Non refundable deposit of 15% between June 29 and Aug 31, otherwise, 20%, to secure a booking.
PLEASE NOTE THE GOOGLE LOCATION IS WRONG. THE RED SIGN SHOULD BE ON BORGO ACQUAIURA AND NOT THE NEARBY RESTAURANT !