Terrazza Bella – sleeps 4
Historic Pedestrian Central Spoleto : elegant, spacious, 2 bedroom/1 bathroom apartment. Sleeps 4. F/t use of private pool, 7 miles away. Car NOT necessary. 10 mins walk to train station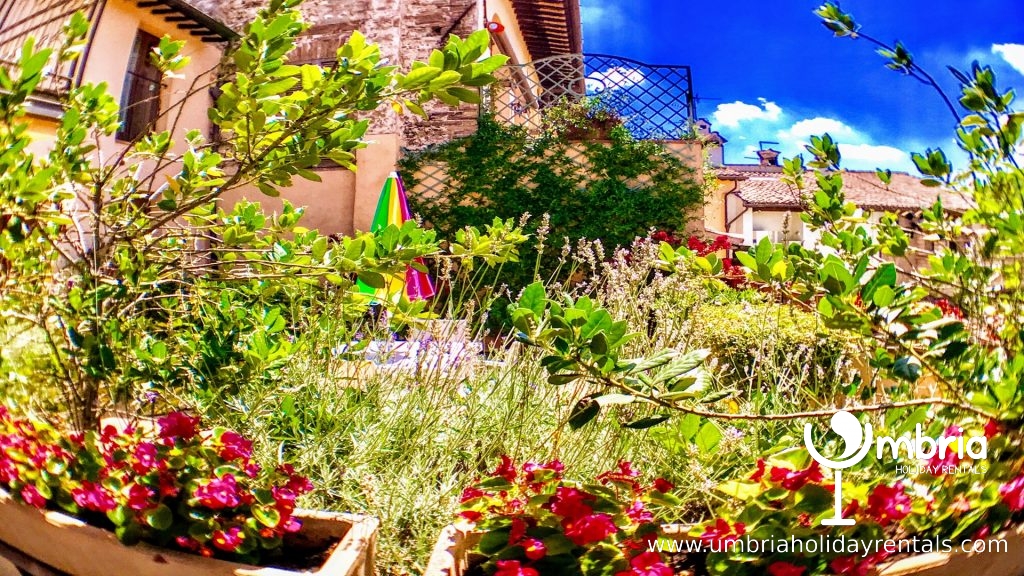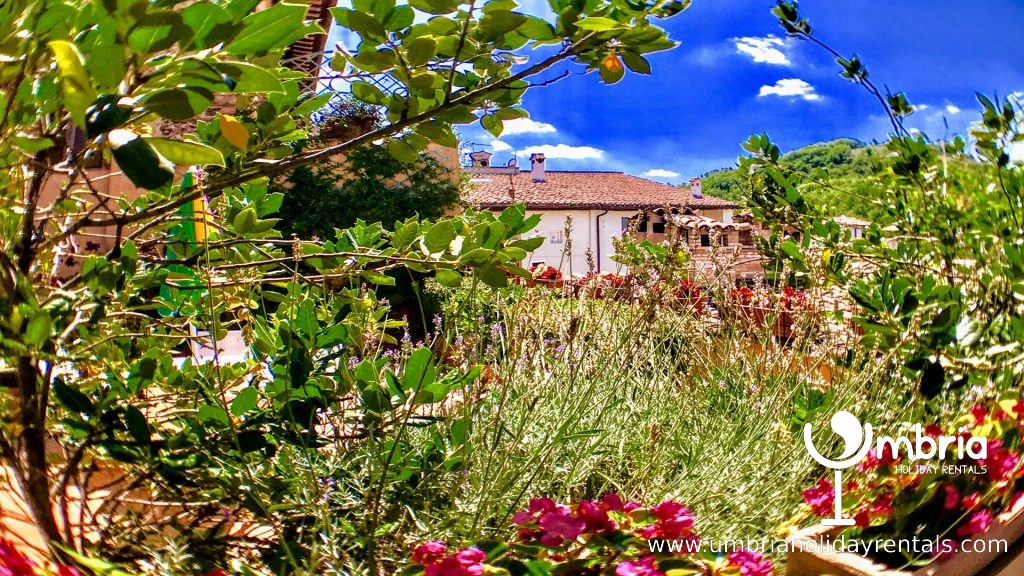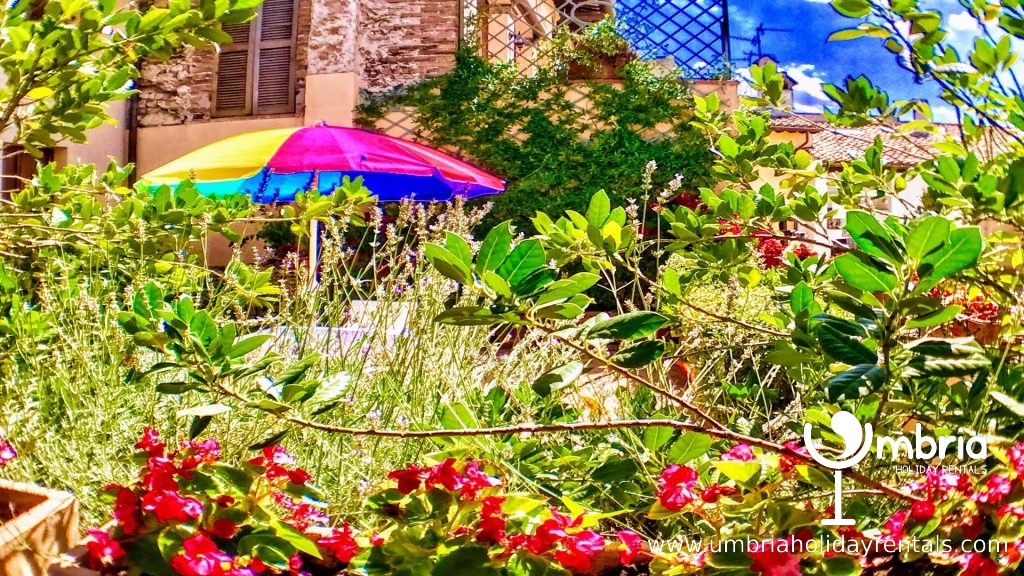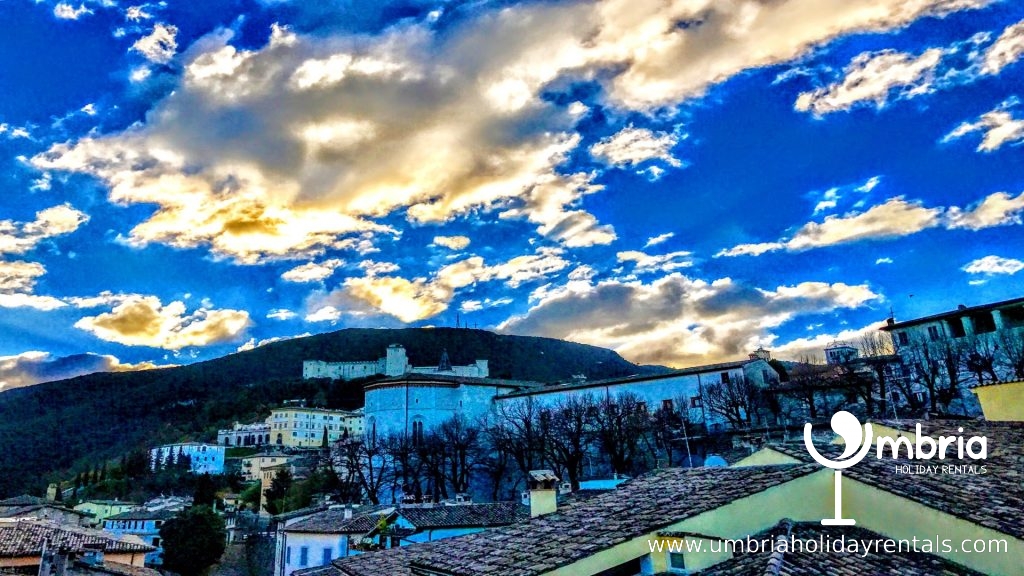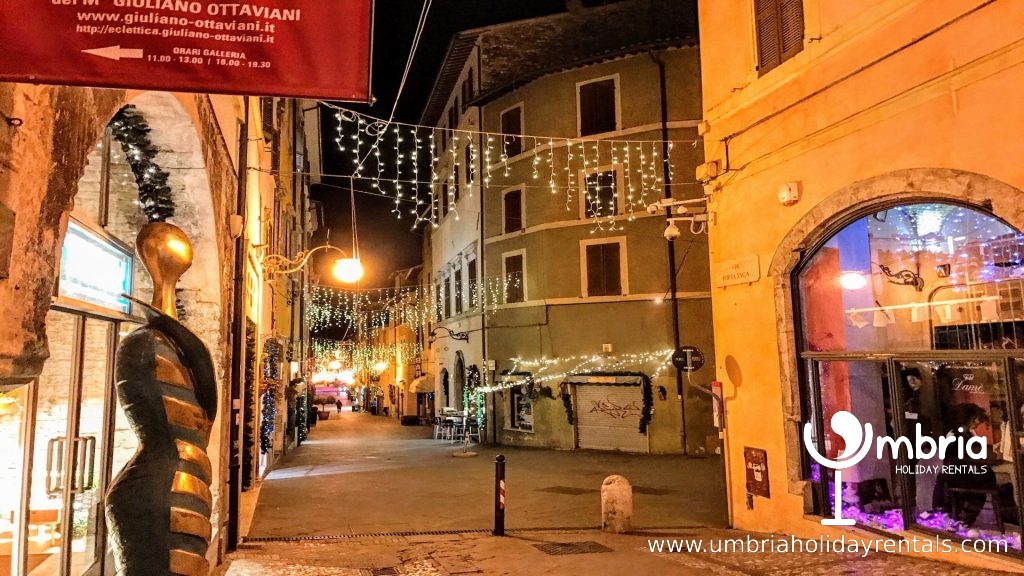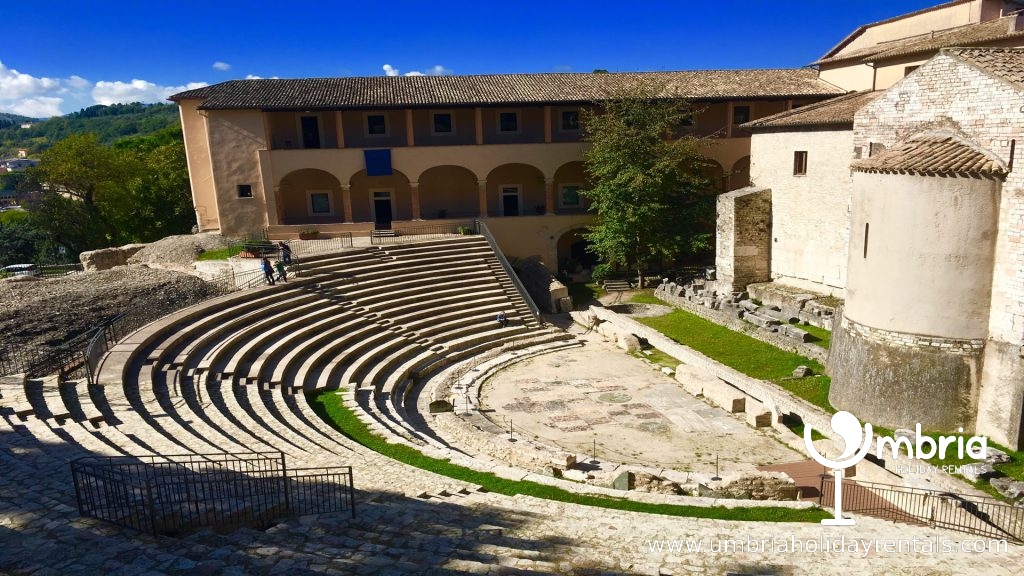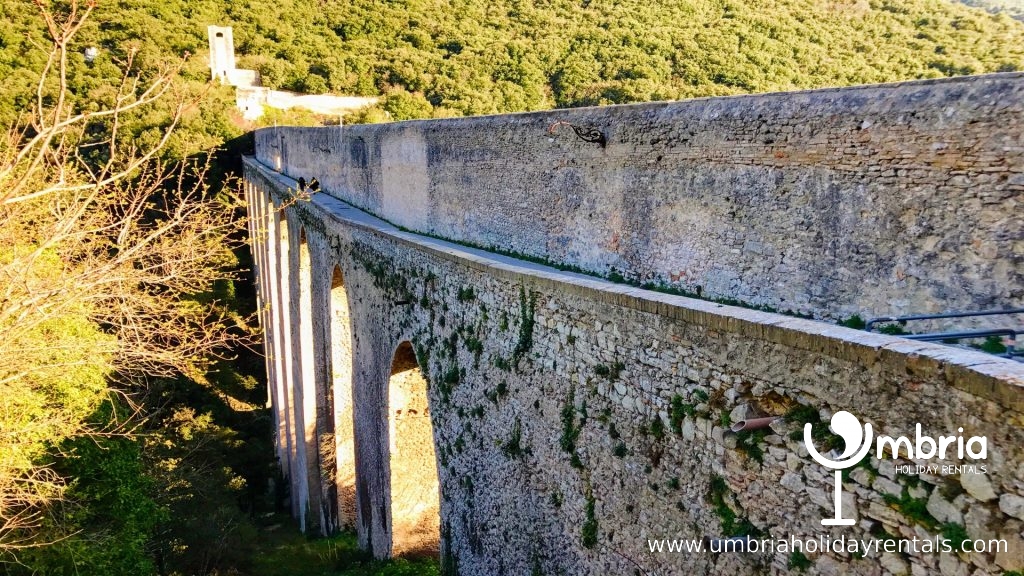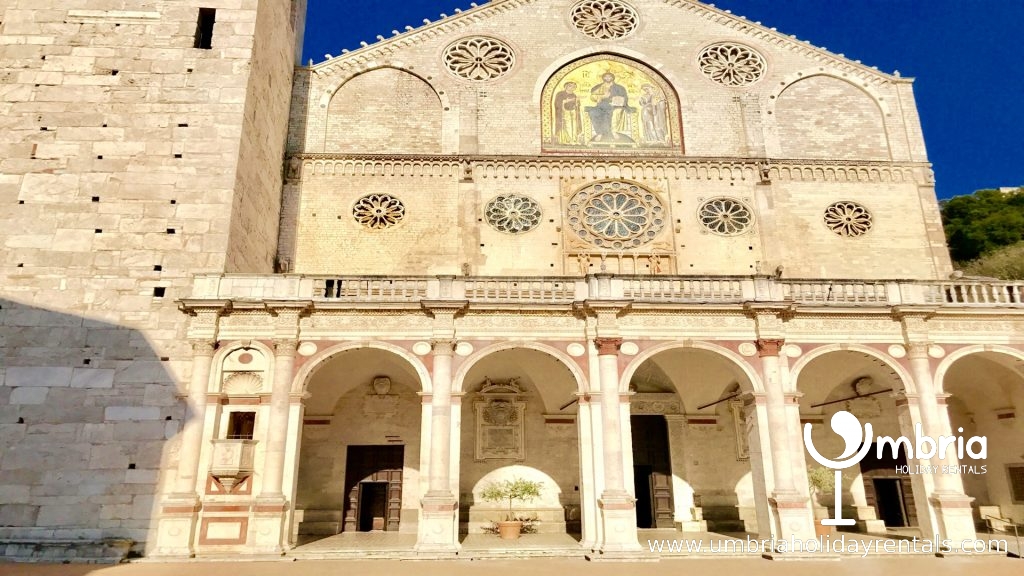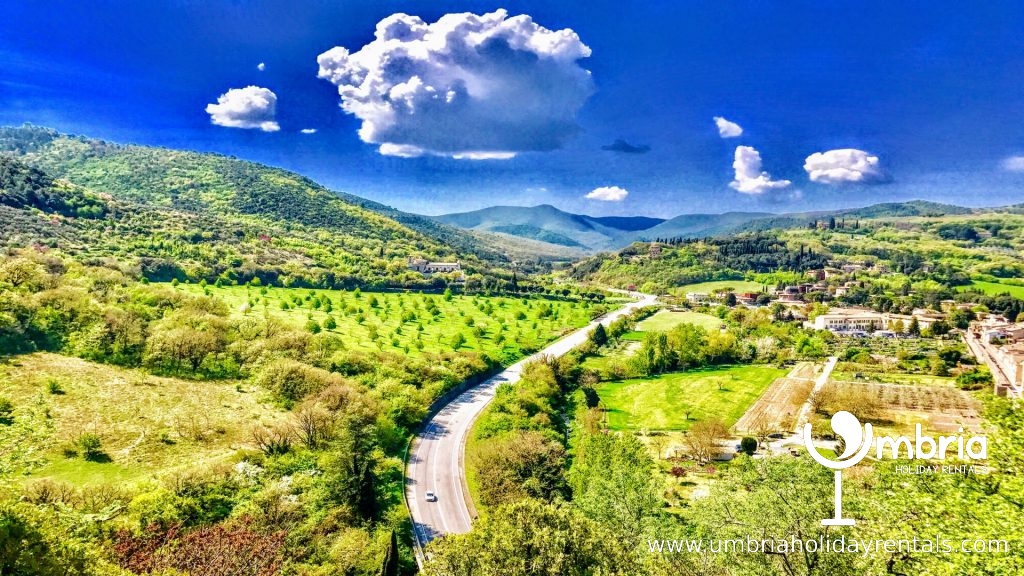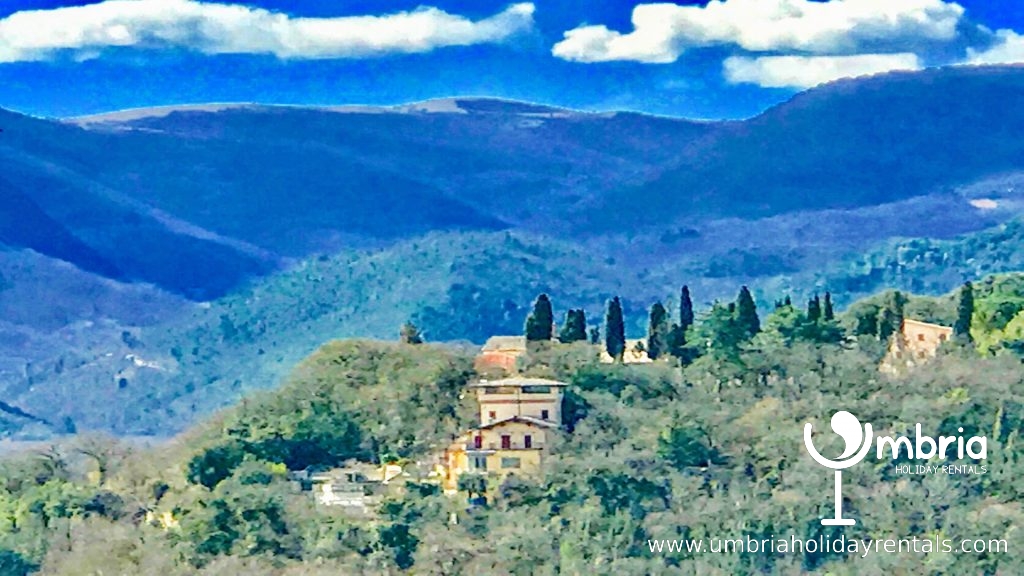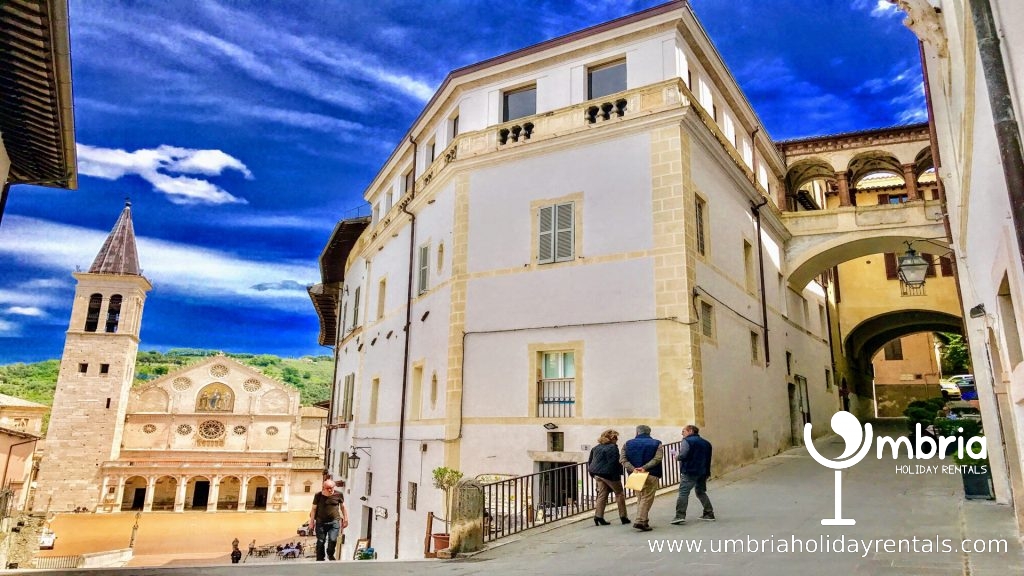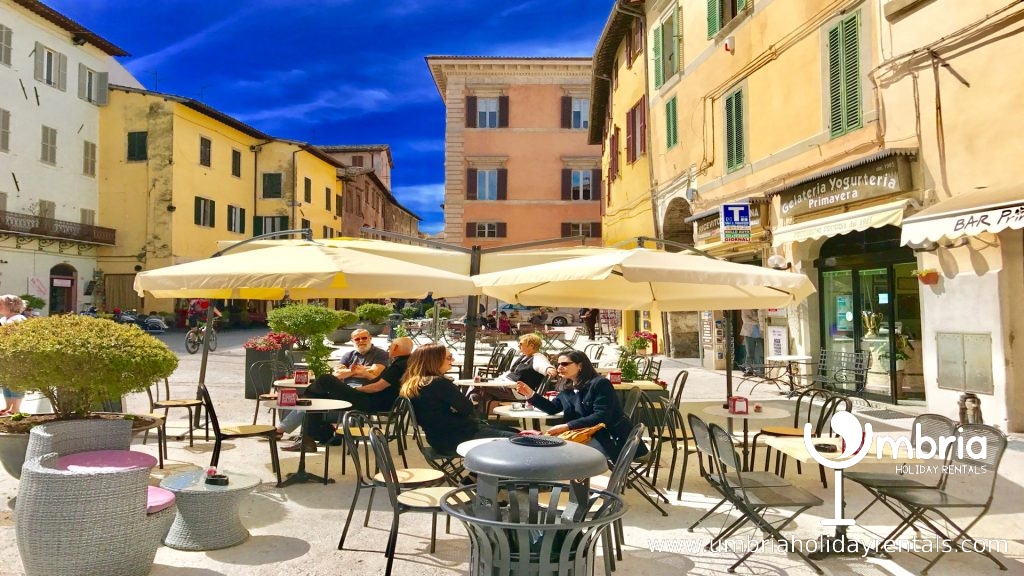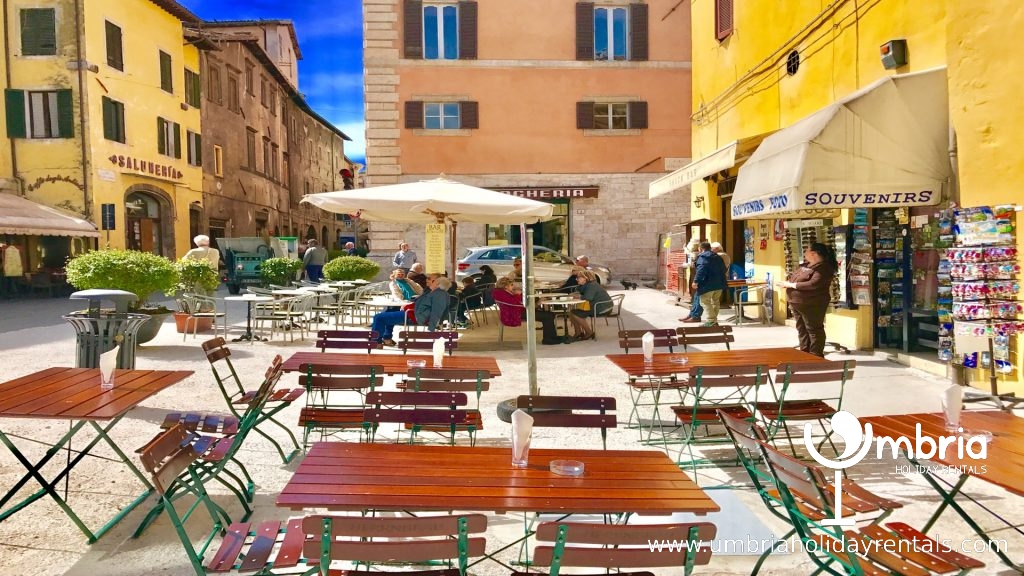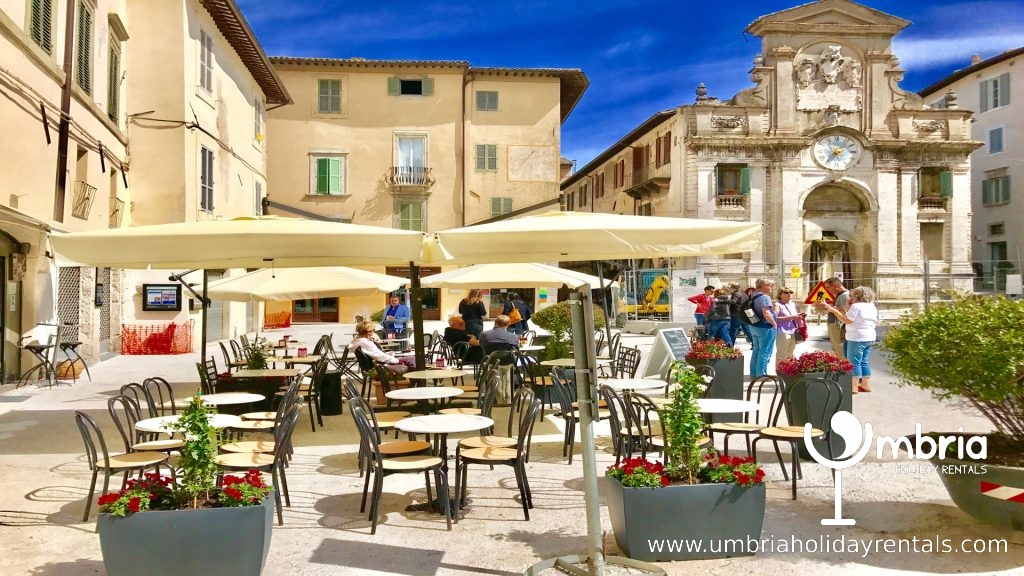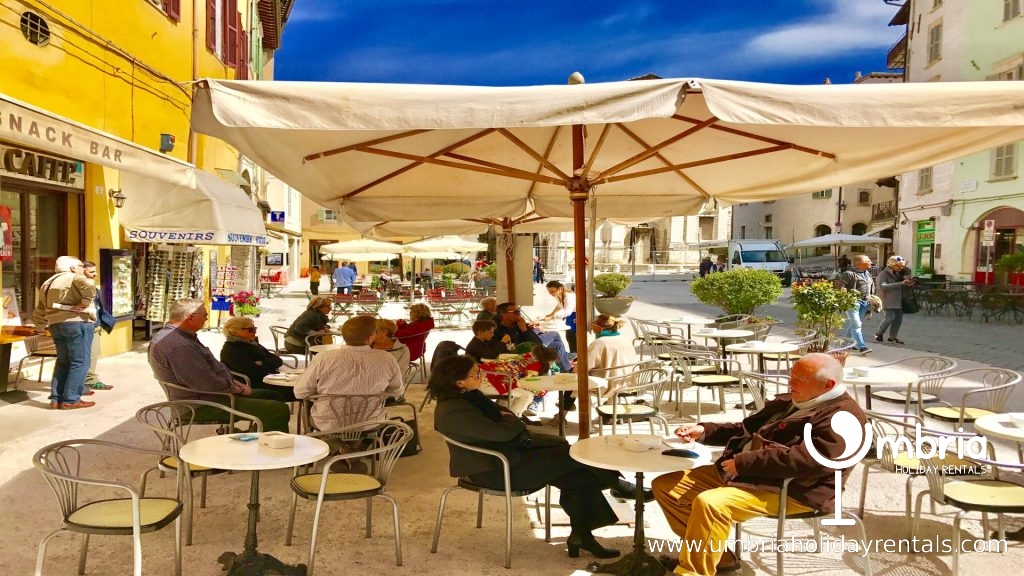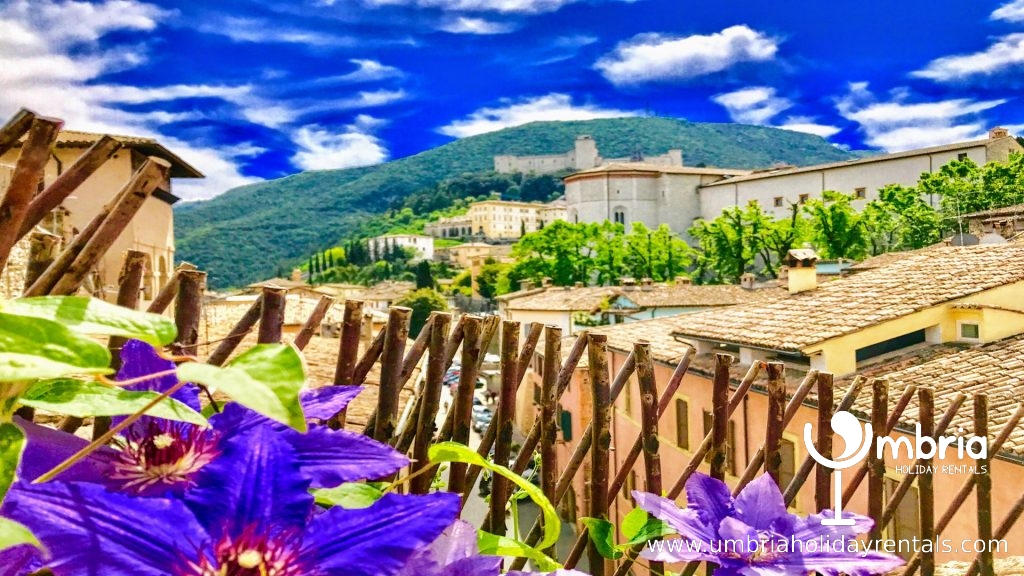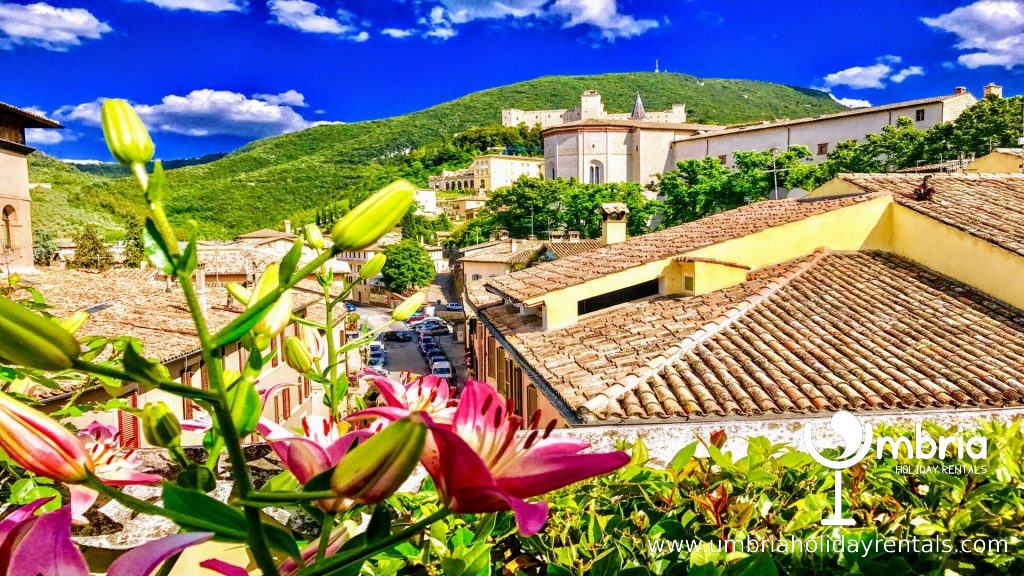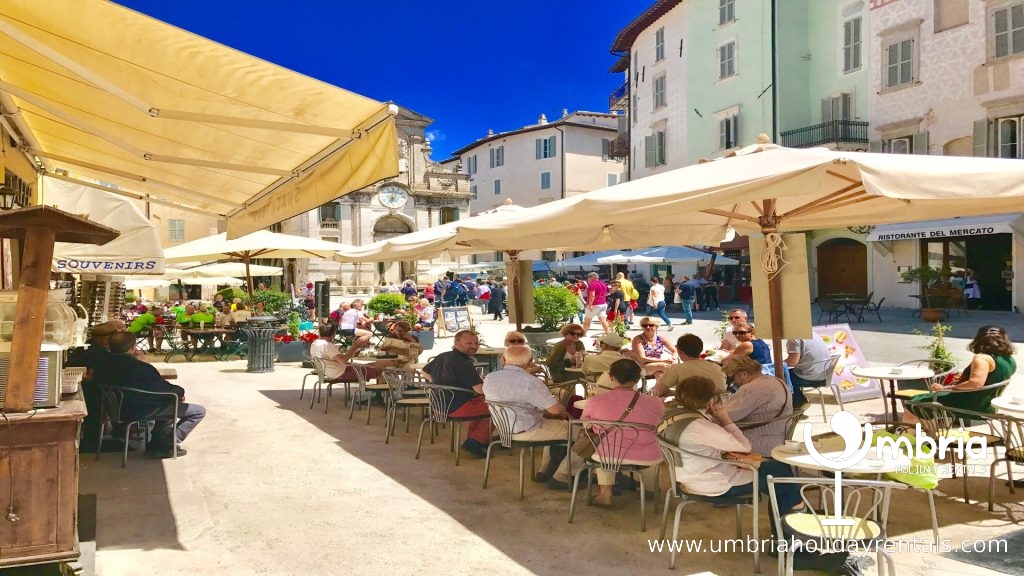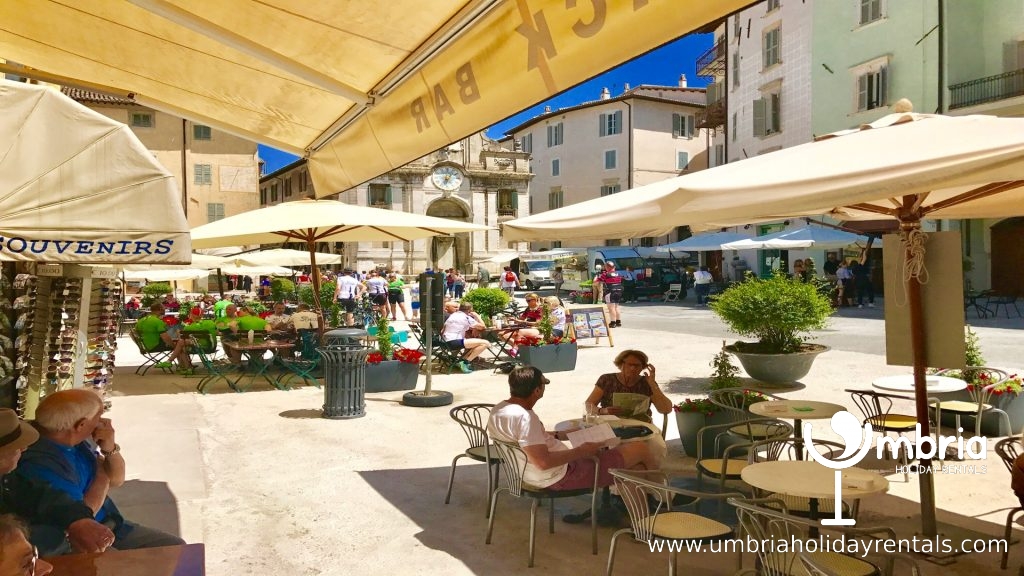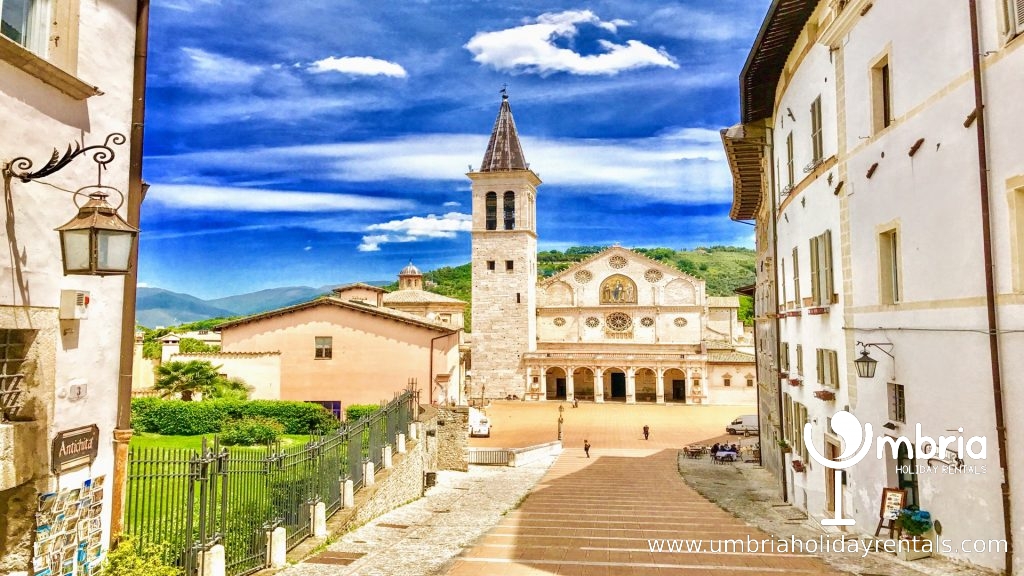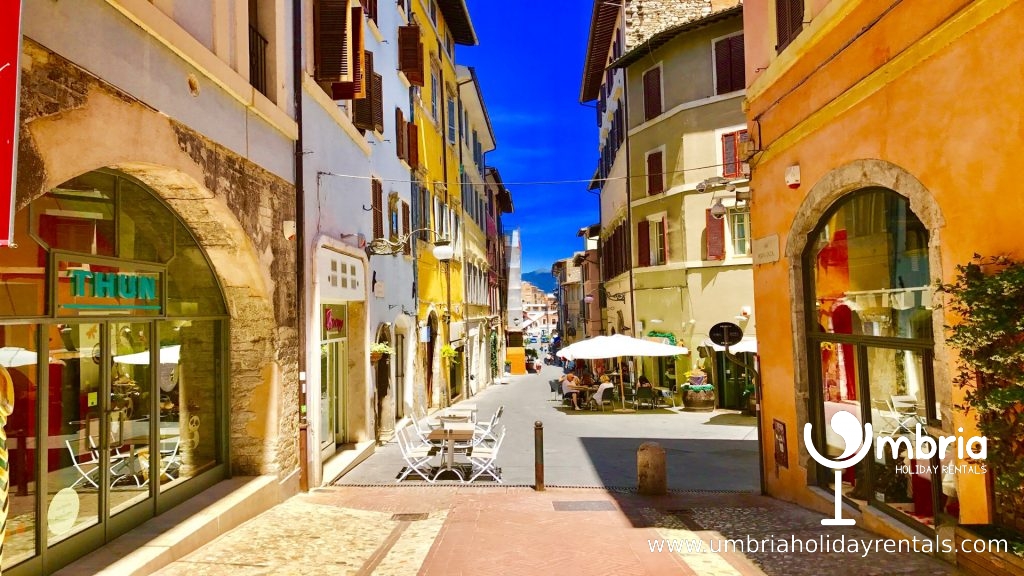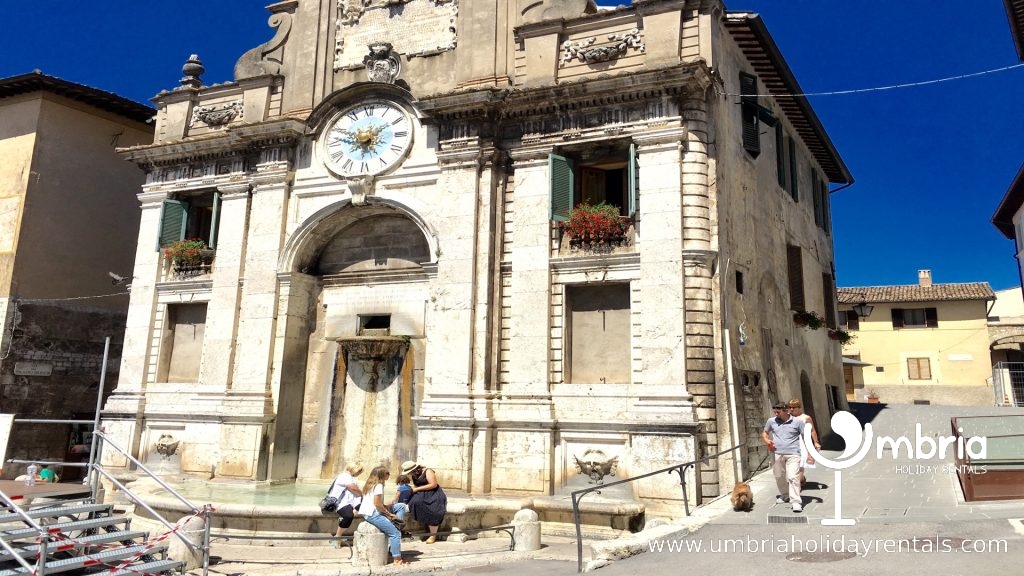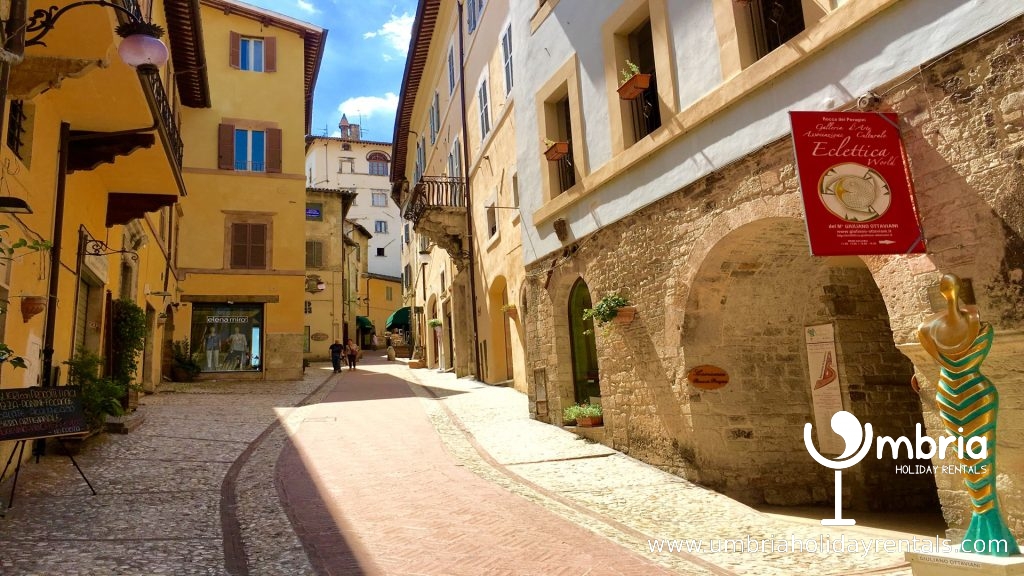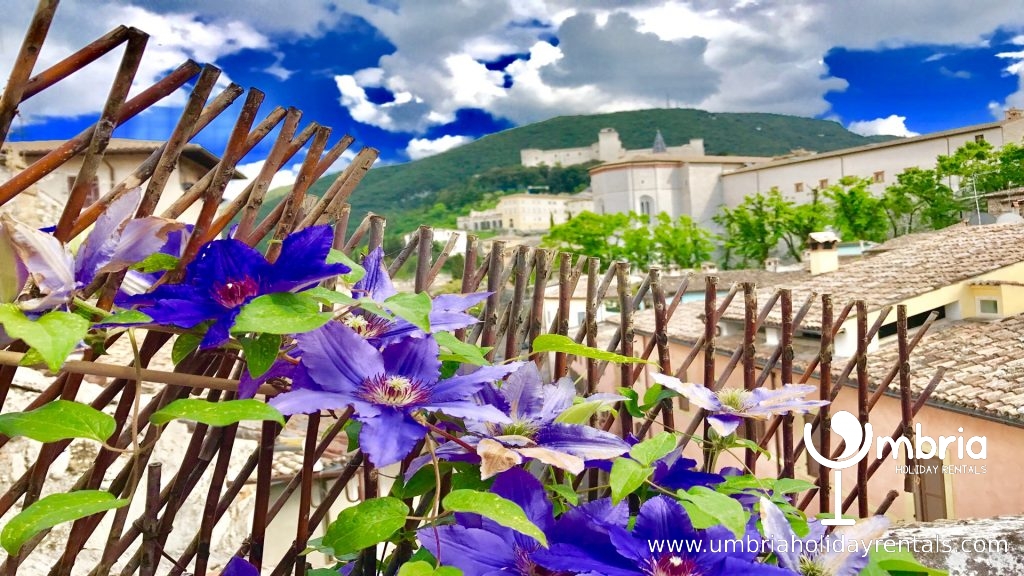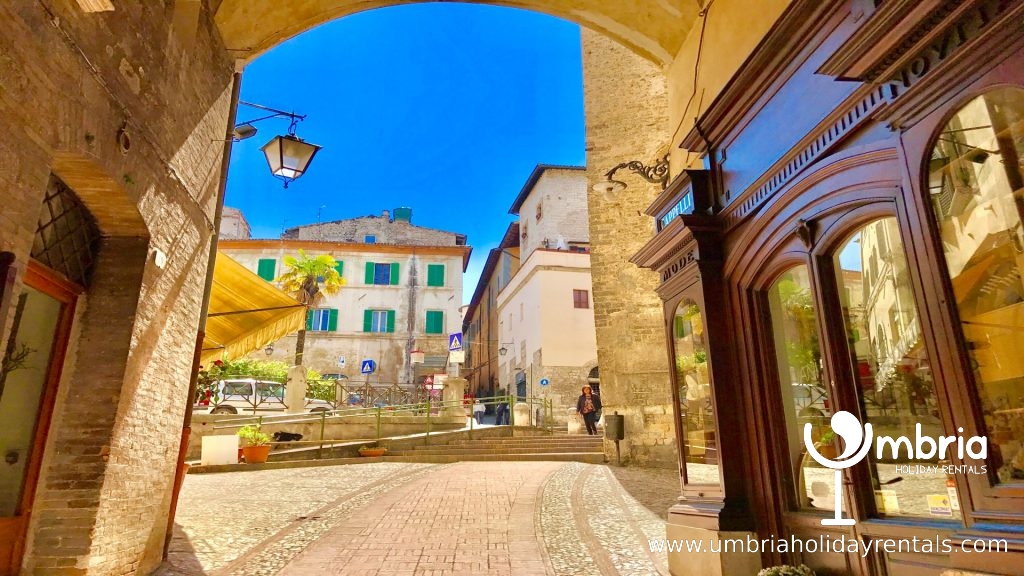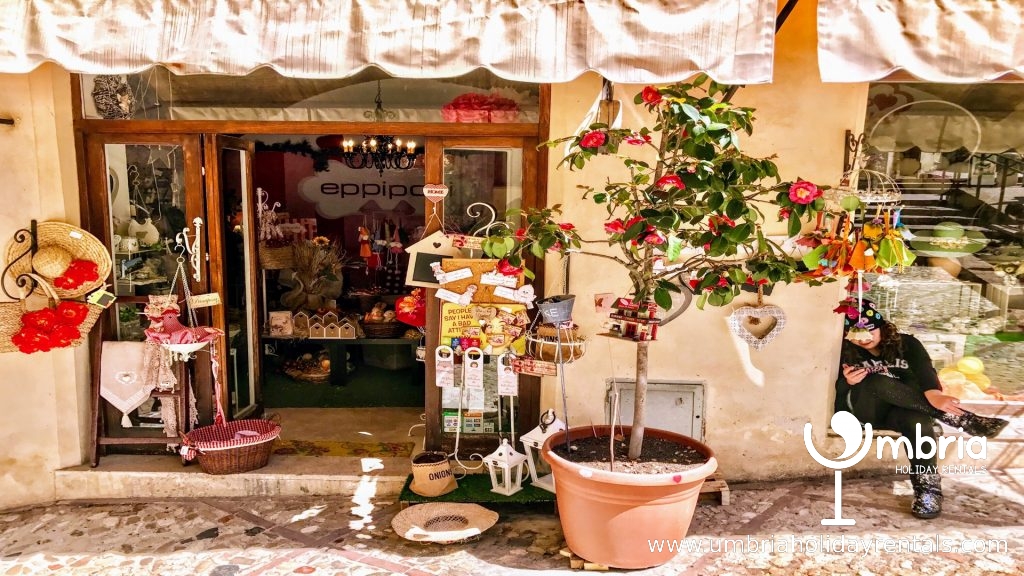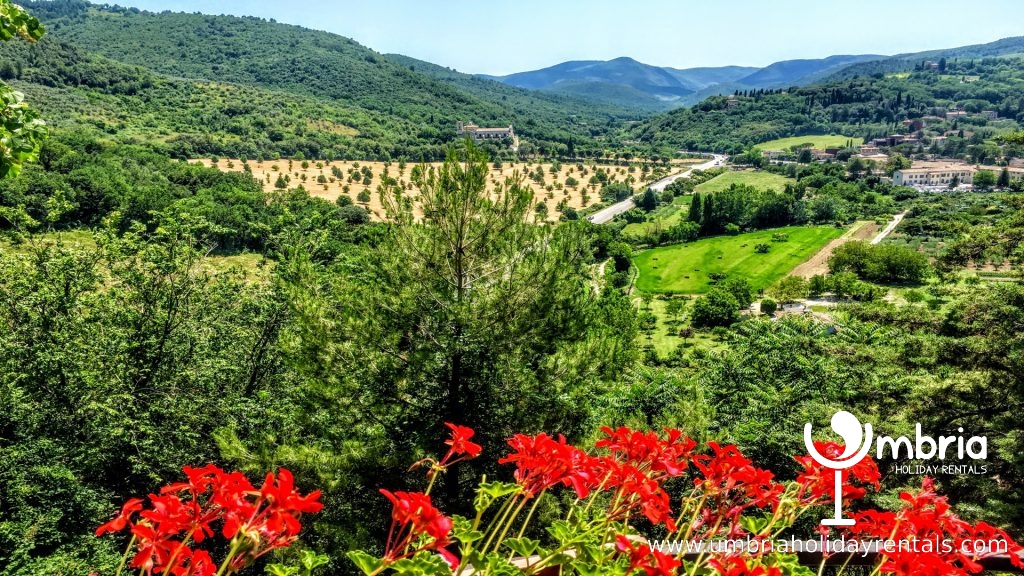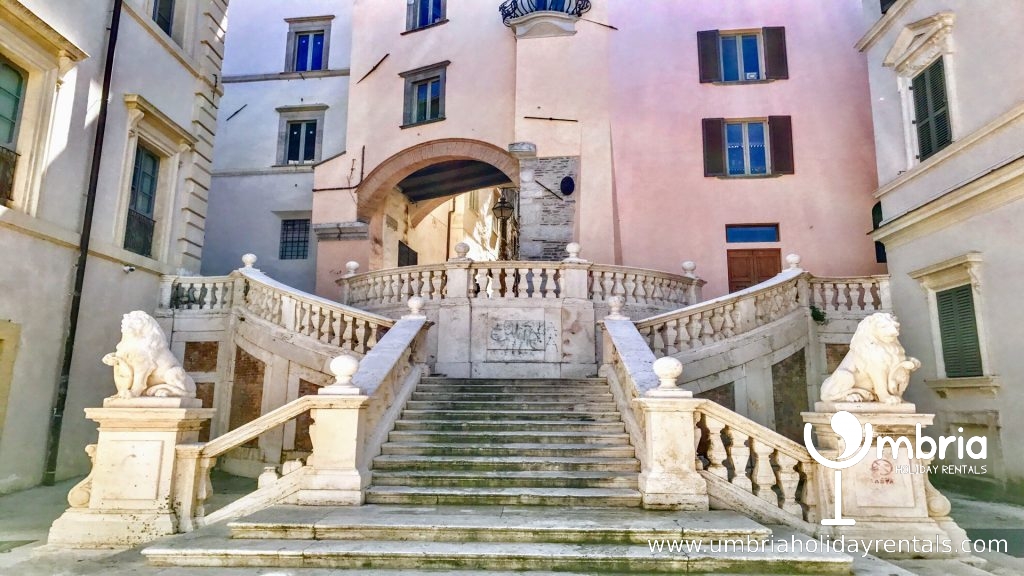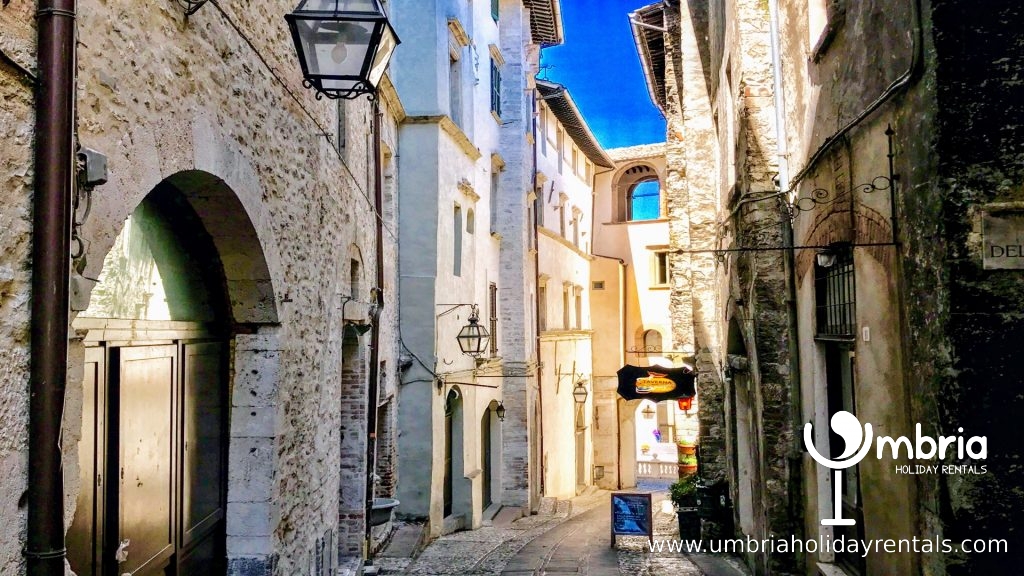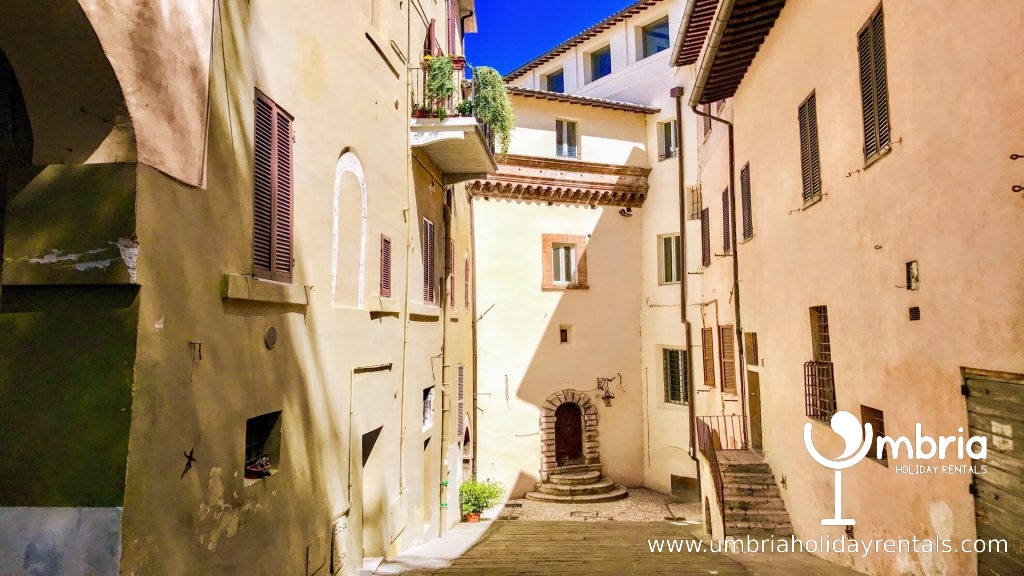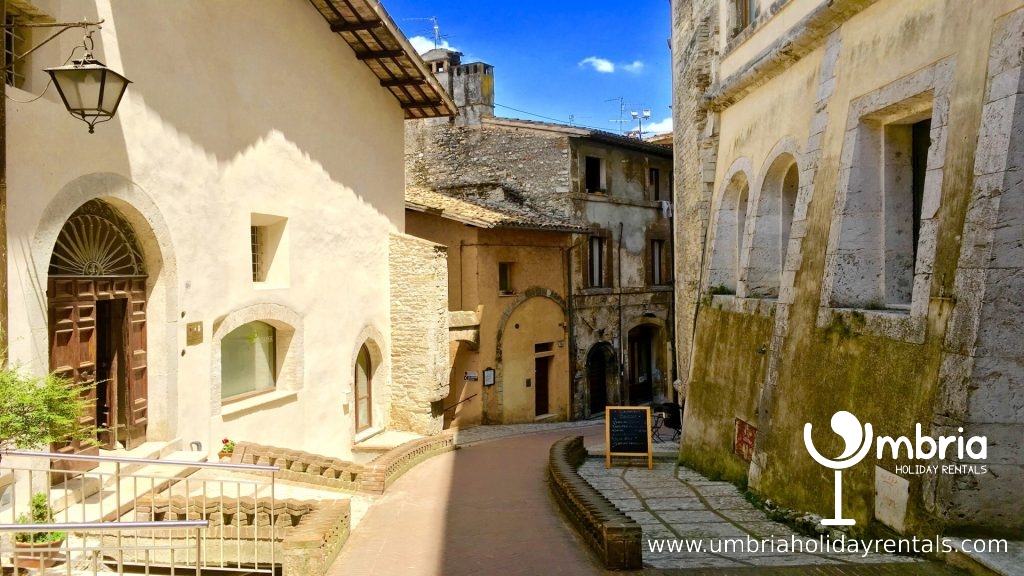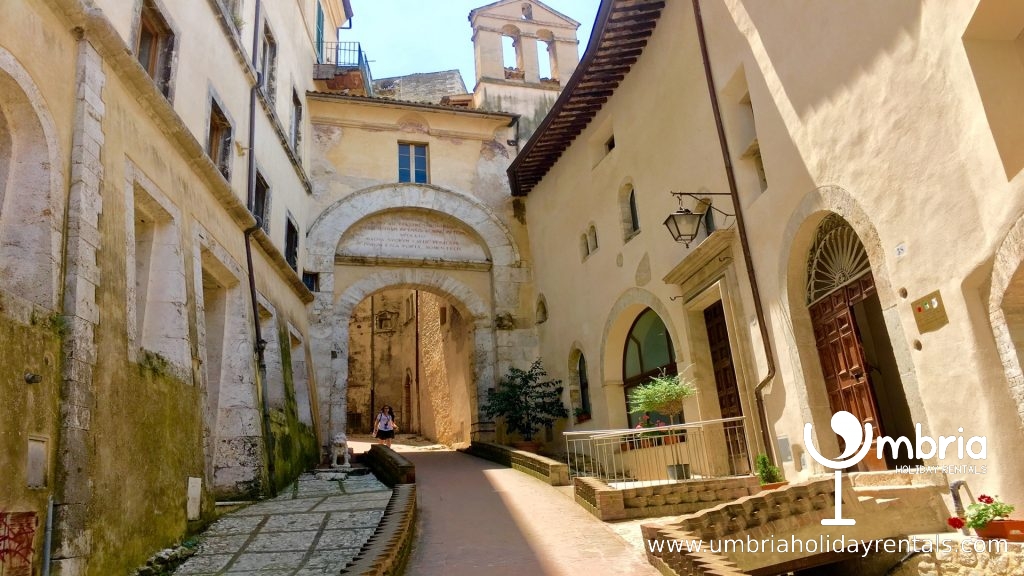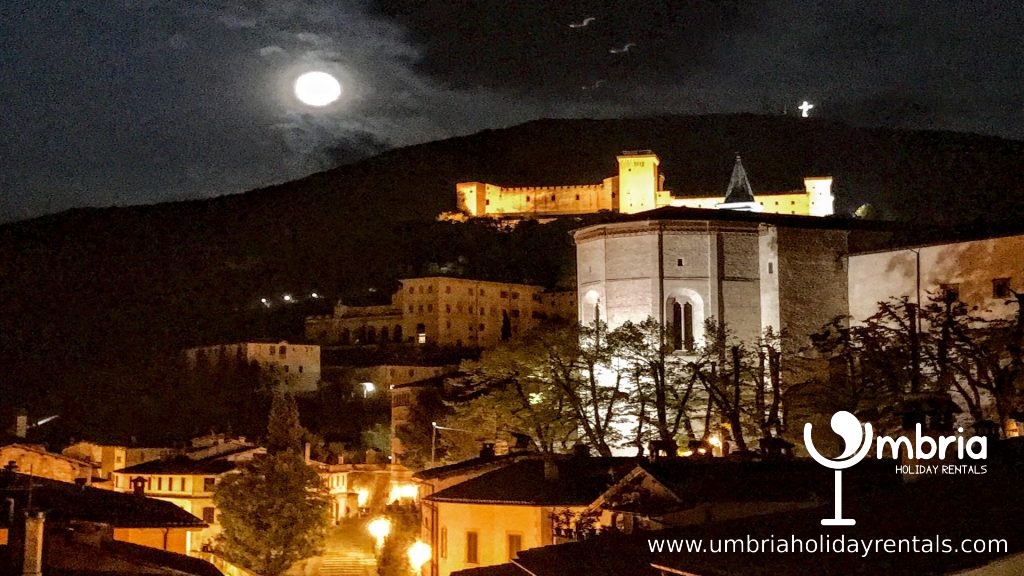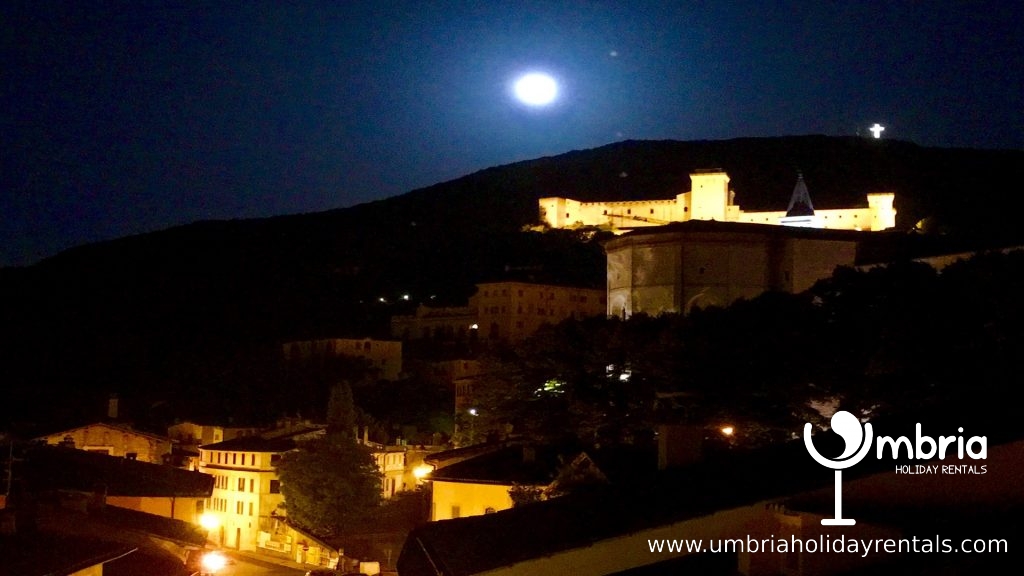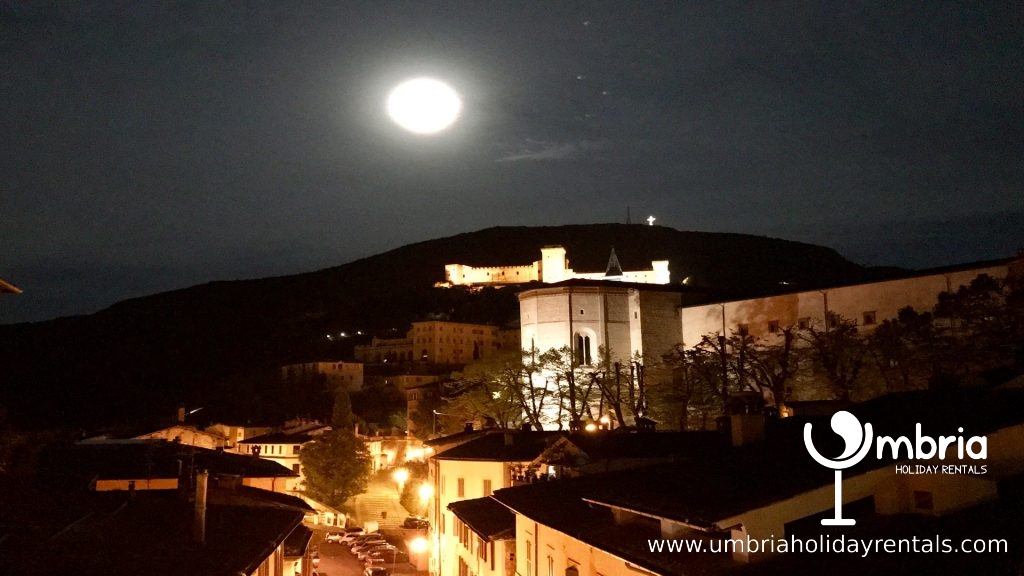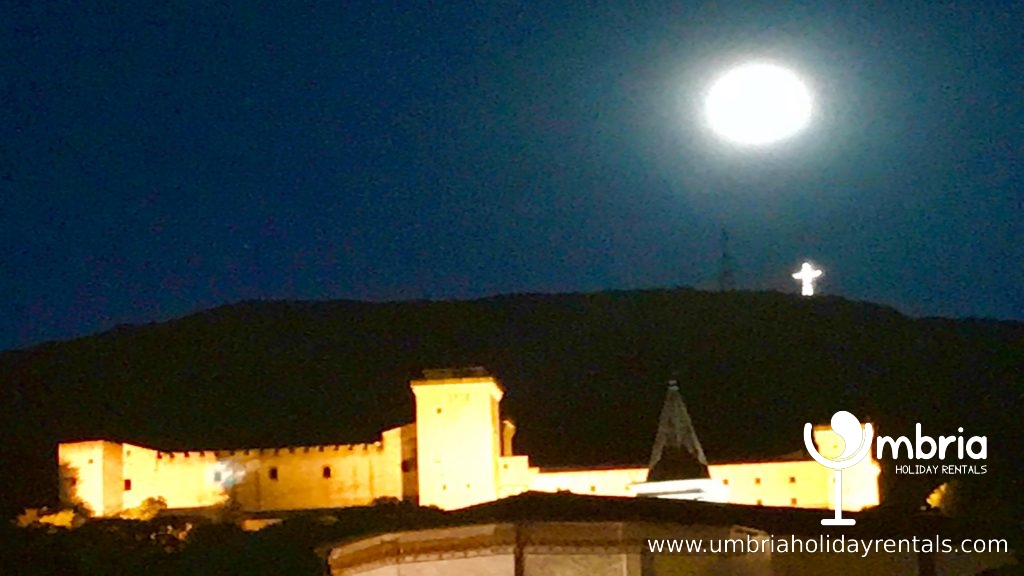 Sleeps:

5

Bedrooms

2

Bathrooms

1

Property type:

Apartment, Condo
Property Description
SUMMARY….
PLEASE NOTE THE PRIVATE POOL IS NOT ON SITE. IT IS 7 MILES AWAY AT OUR VILLA MARIANNA AND IS AVAILABLE, FREE OF CHARGE, TO THE GUESTS THAT ARE STAYING AT VILLA MARIANNA AND TO THOSE GUESTS STAYING IN OUR NON-POOL PROPERTIES. IT IS A LARGE POOL AND, TO DATE, HAS NEVER GOT BUSY. OPEN MAY TO SEPT/OCT.
Air con.
WiFi.
Dish-washer.
Elevator.
Car not necessary – 90 sq mts – central Spoleto with aircon, large terrace/French Windows from both bedrooms open onto balconies/very pretty views from terrace and balconies overlook the mediaeval pedestrian lane of Porta Fuga) – sleeps 4 (2 double bedrooms, 1 with a large double bed, the 2nd bedroom with twin beds – and, a 3rd single bed can be placed in sitting area, dressed as a sofa) – 1 bath/shower room (full sized tub)/WC) – fabulous//lift – in very buzzy, pedestrian location. Also Broadband/WiFI internet access in apartment, where you can use your own computer. 4th floor with elevator and stairs.
Spacious, elegant apartment – rate includes 4 persons….
SPOLETO : PEDESTRIAN, HISTORIC CENTRE /car NOT necessary.
The rate includes a lift, free of charge, to and from the station, on arrival and departure days, if you are without a car. This offer is subject to Laurie, my husband, being available and the car being OK. To date, we have always been able to provide this service !
Arrival/Departure dates flexible, subject to availability.
One of the most impressive features of Terrazza Bella is the opening of both sets of French windows + the large window, enabling the sunny terrace with its pretty hill views to become one huge indoor/outdoor space.
1 double bedroom + 1 twin bedroom – beds can be joined, by request/1 shower rm/WC. Sleeps 4. Both bedrooms open onto a balcony with views of pedestrian, mediaeval lanes.
It is possible to sleep up to 1 extra person in large sitting/dining room at 50 euros/per person/per week.
With free WiFi internet access, Terrazza Bella, a fabulous apartment, is in the historic centre of Spoleto, buzzing with shops, bars and restaurants as well as ancient monuments, churches and museums at every twist and turn of Spoleto's arched and cobbled streets. It is located in Porta Fuga, one of Spoleto's oldest mediaeval streets. The whole area is pedestrian. The best location in central Spoleto !
A car is NOT necessary as you are just 10 minutes walk from the train station and the bus terminus or a very short bus-ride. From the train station, you can get to practically anywhere in Italy. And, from the bus station, there are myriad of really interesting journeys you can take from little local rides around the hills, visiting a diversity of hill-top villages, to places as far afield as Castelluccio and Norcia – spectacular rides!
Specific features…..
Terrazza Bella (90 sq mts) is at the top of the Rocca Dei Perugini, with views from the kitchen/dining room and the terrace of the hilly countryside, dwellings scattered around and nearby roof-tops. It also has a long balcony off both bedrooms, overlooking the pedestrian, mediaeval lanes. So that, while your immediate surroundings are modern, the context you are in dates back to the days when Spoleto was a Latin colony and Roman community.
The large sitting/dining room is complete with TV/DVD. It has 2 double sets of dark, wooden patio doors (1 of them all glass) and a large wooden shuttered window – all along the front of the room. The doors lead onto the large terrace – an absolute luxury in the historic centre of Spoleto – looks really great when the large window and both double doors are wide-open onto the terrace as the terrace becomes an extension of the room.
The terrace, while private, is open plan; about 5 metres away to the side of the apartment, is the beginning of another large terrace that belongs to the other apartment that is a twin of ours, except in reverse. There is also a tiny balcony in the apartment above that diagonally looks down onto our terrace – it is too small to sit on so isn't intrusive. However, if you are shy about being seen in your bikini then, using a large unbrella, sunbathing can be done "privately". But, in the hot weather, certainly for Italians, modesty really doesn't come into it !!!!
Big terracotta pots full of colourful bushes, shrubs and flowers decorate the terrace. Wooden, garden, dining furnture seats 6. And, there are sunbeds and lounge chairs to snooze on.
All mod cons in a mediaeval palazzo…….
The Rocca Dei Perugini, one of 33 listed buildings in Spoleto, was originally built in the 6C as the strong-hold of Perugia to watch over the citizens of Spoleto, whom the Perugians, alias "the Barbarians", had just conquered! However, while the building itself is ancient, parts of it were irreparable. Hence, the entire centre of this ancient building has been replaced by modern apartments that cannot be seen from the outside. Very clever and very beautifully designed.
Here, you have all the advantages of contemporary, open-air living while still experiencing what it's like to live in the most ancient and beautiful part of Spoleto. Porta Fuga is pedestrian, as are many of the tiny streets immediate to the apartment. Meander at ease through the ancient streets, past flower shops, wine and truffle shops, many boutiques and shoe shops, bars and cafes and, of course, a myriad of interesting restaurants – cheap and "expensive" (nothing here is expensive compared to other city prices)… up to the famous La Rocca and the Duomo.
The entrance to Terrazza Bella is through a wide Roman stone passage with a luxury all glass business centre on the left and those in-built small glass alcoves displaying small luxury items on the right.
All the apartments in the Rocca dei Perugini, are serviced by a lift as well as a staircase. And, we have a private car space right next to the lift, in a private car-park, that you can hire for 50 euros/week – the rate we pay the owner of the car-park. Having said that, it is quite easy to park in the nearby lanes, just a few minutes walk away, for free.
In this building, there are only a few apartments with large terraces (all ours !) – and all the other apartments have just tiny balconies.
Handy tit-bits !
Terrazza Bella is handy for the train station and the bus station from where you can get to practically anywhere in Italy by train or bus from Spoleto. Though, if you prefer to have a car, it is possible to park in one of the lanes just a few minutes walk away. Or, you can hire our secure car-parking space right outside Terrazza Bella for 50 euros a week – the rate we pay the owner of the car-park.
Please ask at the Spoleto tourist office if would like advice re the various activities on offer….eg pony trekking, white water rafting etc…..
So, if you are interested in being in the historical centre of Spoleto, surrounded by some of the world's most famous monuments, churches and sites and, at the same time having easy access by local transport to places like Asissi, Perugia, Orvieto, Montefalco, Trevi, Todi and Rome, not to mention the gastronomic treats, famous (and cheap !) local wines…..and designer shops, then this is the place for you !
There are the full range of local shops, restaurants, supermarkets, banks and cash machines – everything you'd expect to find in a sophisticated city centre – just scaled down since Spoleto is more a large fairy-tale village and has the advantage of everything you could wish for within easy reach….especially, ice-cream, cappucino, great wines and truffles !!! The clothes shops ! Not to mention the galleries, museums, theatres and churches that are dotted all around you; and, you will find yourself entranced by the beauty and sprituality that pervades every cobble-stone in every one of its medieval street.
For the sporty, there is a flash tennis club within walking distance of almost anywhere you are staying – or, it is a short bus-ride from Piazza Garibaldi.
And, there is pony trekking that takes place just outside of Spoleto. The stables are placed in a exquisite environment and, you can either go on long treks into the mountains or just do an hour or so in the nearby woods – all supervised, the level of supervision depending on your level of expertise :http://www.umbriaholidayrentals.com/general-information/horse-riding.html
PARKING….
You can park nearby. Or, you can hire a single car secure garage space, next to the elevator, up to the apartment.
The weekly rate is 50 euros, or 8 euros/day, the rate we pay the owner of the tiny car-park.
FOR THOSE WITHOUT A CAR – FREE RIDE TO AND FROM TRAIN STATION !
If you intend being without a car, then, you will be picked up from the station on your day of arrival and taken back on the day of your departure.
Private pool included in rate, 7 miles away…….plus speciality lunches, using local produce
Our large private pool (120 sq mts) is available for your use at any time between May to Sept, free of charge, at our Villa Marianna.
Villa Marianna is 7 miles away, along a spectacularly beautiful and quiet road, occasionally used for the famous, once a year, Giro D'Italia cycling race.
If you do not have a car, then, we can arrange a taxi or, if Laurie, my husband, happens to be going up there, you may be able to hitch a lift !
Please click on the link to see photos of the pool:
http://www.umbriaholidayrentals.com/location/mountains/item/villa-marianna-pg-13.html
Brief description of Spoleto, to wet your appetite !
Spoleto is akin to a giant, fairy-tale castle. Sprinkled with bars, restaurants and shops, peppered with piazzas, Spoleto sits magestically amidst a maze of tunnelled, cobbled lanes and alley-ways, all leading skywards to the famous Rocca, the aquaduct and, some of the best views in the world. A surreal setting, a stage-set in the making, fringed by mountains, olive groves, vineyards, mediaeval monasteries, towns, cities and tiny hill-top villages – all beckoning a visit, Spoleto is truly a temptress. Succumb to her beauty and you must use all your will-power to leave. Quite simply, Spoleto is the most captivating city in Italy, never mind Umbria, Venice and Florence, being on a par.
Venice has the water. Florence has the Uffici. Spoleto has the mountains. All three have a history to be reckoned with. All three bedazzle us with their rich cultures, their European, aristocratic connections and their sheer beauty. But, Spoleto has the upper hand for the world traveller. It resists tourism with its associated inflated rates and tacky goods on sale ! You are invited to visit Spoleto, but, not as a tourist. You will be welcomed like a long lost member of the family ! Treated like a king. And, you will pay the same rates as all the locals, especially when you pay attention to all our recommended restaurants, bars and gelaterias.
Subsequently, Spoleto is in demand with those in search of "the authentic Italian" experience, love beauty and who wish to base themselves in the centre of Italy because, from Spoleto, you can get to practically anywhere else in Italy easily and cheaply within minutes to a few hours.
Until now, it had always been too expensive to stay in Spoleto. Holiday-makers were forced to stay outside of Spoleto and drive in. We have changed all that. We have "unlocked" Spoleto, with our range of centrally located apartments, at rates that are competitive with our "out of town" apartments, making Spoleto affordable for you, at last !
Easy access to all the Umbrian "hot spots"….
The beaches of Bolsena lake are 90 minutes drive and of Trasimeno, 2 hours drive. It also takes about 2 hours drive to reach the Adriatic coast. Piediluco beach is about 1 hours drive. The drives to all these places take in sensational views especially the drive to the Adriatic, which passes Norcia on the way – and, if you detour to the left on the way for a further 20 minutes, you can also visit the famous Gran Piano, famous for its natural flower displays in Spring and the white truffle.
The nearest airports are Rome and Ancona – about 90 minutes drive to Spoleto – and Perugia – about 40 minutes drive to Spoleto.
Assisi, Foligno, Montefalco, Spello and Bevagna – 30 minutes drive away, Perugia – 45 minutes, Todi – 1 hour and 30 mins, Orvieto – 1 hour, San Gemini – 30 minutes, Trevi – 20 minutes, Rome – 1 hour/10 mins by train, Florence – 2 hours and 30 mins, Naples – 3 hours and 30 mins and Venice – 5 hours (best by train).
For larger parties, up to 8 persons/discounted rate…..
REVIEWS…
FROM AIRBNB…
Norma's appartment is very well located near the city center. I stayed there with four friends and there was room enough for everyody. It is well furnished and it has a beautiful view on the city. I absolutely recommend it!
From Agrate Brianza, Italy · January 2016
Terrazza Bella and Bella Due/sleeps 4/Spoleto
To Norma
10/02/16 at 6:34 AM
Hello Norma and Laurie
We would all just like to say a huge thank you for our recent stay in Spoleto.  The apartments were perfect and we loved Spoleto, and thank you to you both for being such great hosts (and to Jo for her fabulous service).
We'd love to come back again sometime, so you never know ….
Kind regards,
Pip Dalgliesh (and from the others staying)
………………………………………………………………………..
nanapapa-6
Gaithersburg, Maryland
Fantastic in every way!!!
Left on Jul 6, 2017 for a stay in Jun 2017
From the initial contact with Norma to our arrival and greeting by Laurie, to our departure morning, we could not have been more pleased with our stay at this lovely apartment in Spoleto. Norma and Laurie are both very friendly and helpful and are anxious for their guests to enjoy their stay and get the most out of Spoleto. Many recommendations for shopping and eating are provided in the guide book. We were very impressed with Terrazza Bella — a large 2 bedroom apartment with a truly beautiful terrace, full of jasmine and many other flowers. The kitchen is one whole wall of the large living area — plenty of pots and pans, dishes, etc provided. No A/C (it does get hot in Umbria!!), but plenty of large floor fans to place around and with "sun management", the apartment stays cool. The washing machine works well and there are 2 large drying racks. It's also fun to sit on the small terrace that is accessed by steps from the 2 bedrooms — you look right down over the pedestrian street and have such a wonderful sense of the local life happening each day. The apartment parking lot is a bit tricky to reach, but after following Laurie on the first day, we managed fine. We took many interesting day trips and also had a fabulous wine tour and tasting in Montefalco at Arnaldo Caprai. There are so many restaurants in Spoleto, but our favorites wer Osteria del Trivio and 9Cento. 9 Cento was perfect for our anniversary dinner — delicious, beautifully presented dishes. But Osteria del Trivio was our favorite and we ate there 3 times! The owners are so friendly, the atmosphere isn't at all pretentious and the food is very reasonably priced and absolutely delicious. Everything is homemade, including all the delicious desserts. This is real homecooking Umbrian style– we would go back there in a heartbeat!! Many, many thanks to Norma and Laurie — we hope to come back sometime soon with more of our family!!
This review is the subjective opinion of a TripAdvisor member and not of TripAdvisor LLC.
……………………………………………………………………………………………………………….
Accomodation and features
Accomodation type: self-catering
Meals provided: meals not included
Holiday Theme: family, historic, romantic, tourist attractions
Bedrooms: 2 : 1 double + 1 twin (twin beds can be joined, by request) with balcony off both bedrooms
Bathrooms: 1 with full size tub + hand held shower
Living Room Facilities: Seats 6
Dining Facilities: Seats 6 - can seat more if booked simultaneously with Bella Due, next door..
Kitchen Facilities: 4 ring stove, dish washer, freezer, fridge, grill, hob, iron+board, microwave, oven, washing machine, coffee maker, cooking utensils, toaster
Entertainment Facilities: books - fiction/non-fiction, music library, TV, DVD library, DVD player
Internet Access: broadband access, wireless broadband
Swimming pool: private pool not on site
Outside:balcony, BBQ, parking off street, parking on street, terrace, garden chairs, sun loungers, 1 car space for hire
General Property Facilities: activities guide, ceiling fans - room fans, central heating, hair dryer, linens provided, local maps, local restaurant guide, welcome paper towels, welcome shampoo, welcome soap, welcome toilet paper, towels, beach towels by request, air-conditioning
Suitability of the Property: children welcome, suitable for elderly or infirm, pets not allowed, long term rentals available, non smoking only
Notes:
The large private pool available for your use, free of charge, is at our Villa Marianna, 7 miles up a quiet country road, the most beautiful road in the world and one that was used for the famous Giro D'Italia bicycle race. Click on link to see photos of the pool:http://www.umbriaholidayrentals.com/location/mountains/item/villa-marianna-pg-13.html
If you are not intending to have a car, transport can be arranged via our local taxi cabbie, Carlo - ask for details.
There are many cooking courses available – prices vary according to your requirements. All the courses are within walking distance.
And, we can recommend excellent Italian courses, also in the nearby vicinity. All at prices to match your needs and budget.
Rates
| | | |
| --- | --- | --- |
| Nov 1 - March 31 | €500/WEEK | DISCOUNTED MONTH/€1800 |
| April 1 - April 30 | €550/WEEK | DISCOUNTED MONTH/€2000 |
| May 1 - Oct 31 | €700/WEEK | DISCOUNTED MONTH/€2600 |
WITH AIR CON !
The rate includes up to 4 persons, extra person 50 euros/week.
A large private pool at self catering Villa Marianna, 7 miles away, is included in the rental rate of this apartment. Open between May 1 and Oct. Please click on the link to see photos of the pool: http://www.umbriaholidayrentals.com/location/mountains/item/villa-marianna-pg-13.html
Flexible Arrival/Departure Dates - subject to availability. No arrival on Christmas Day or New Years Eve.
To see details of all that is included in the rate, EVERYTHING, please click on Booking Info :
http://www.umbriaholidayrentals.com/general-information/booking-information.html
A deposit of 25% is required to secure a booking.
Reciprocal Links