Il Parco
Central Spoleto : an elegant, 2 bedroom/2 bathroom apartment with balconies + views, perfect for up to 2 couples - f/t use of private pool, 7 miles away. Car NOT necessary. 25 mins walk to train station (or short bus ride/bus stop opposite apt).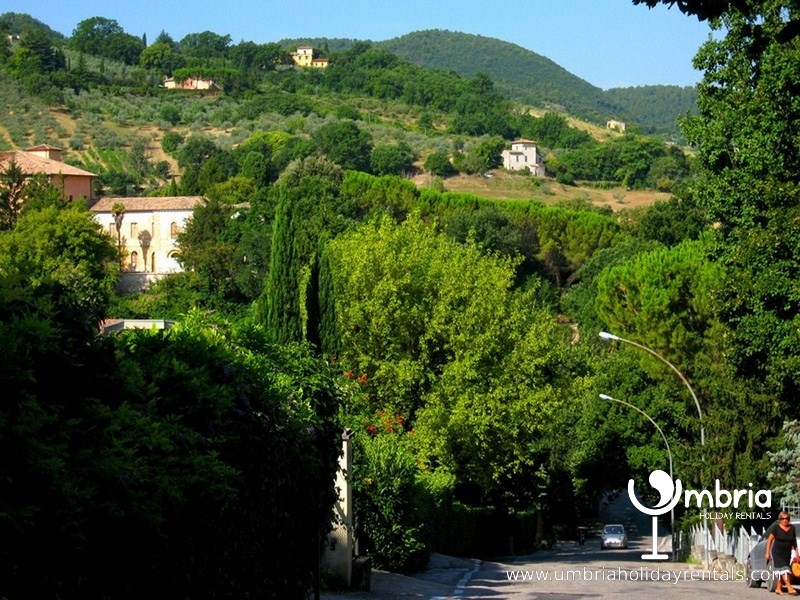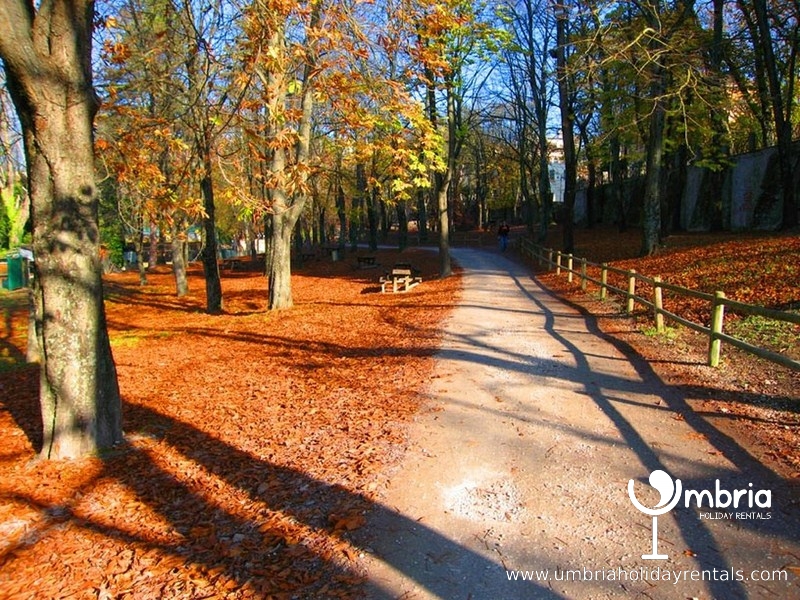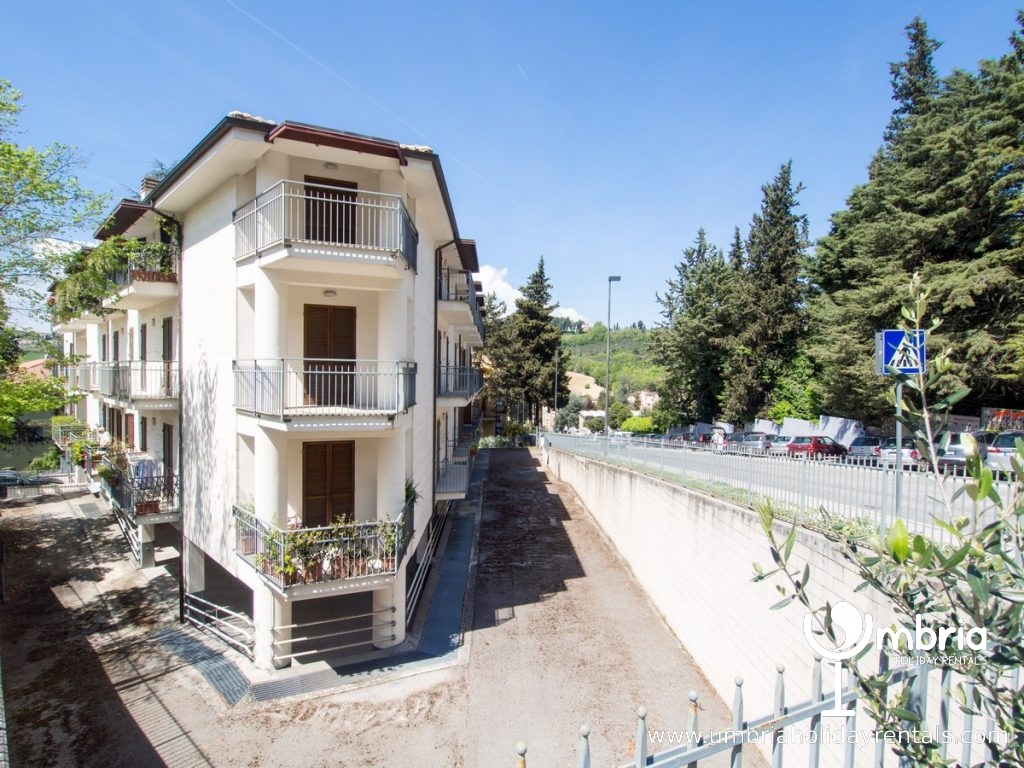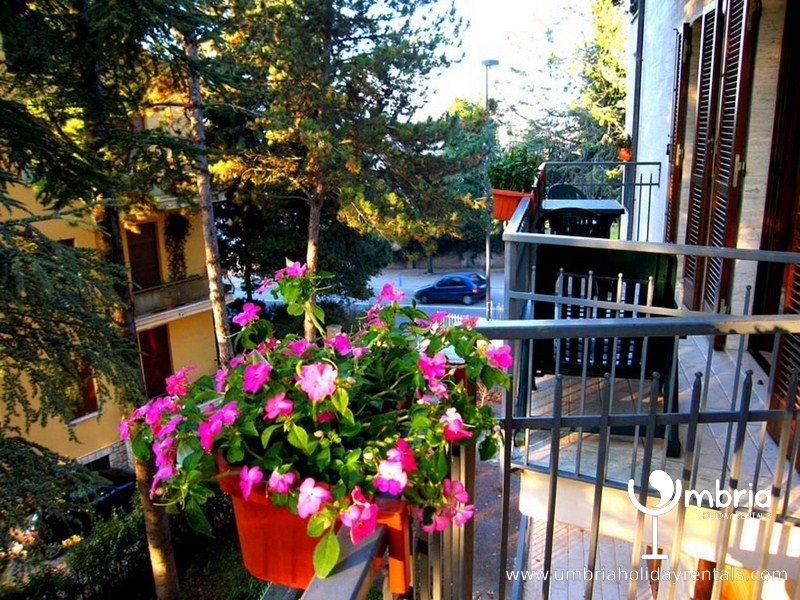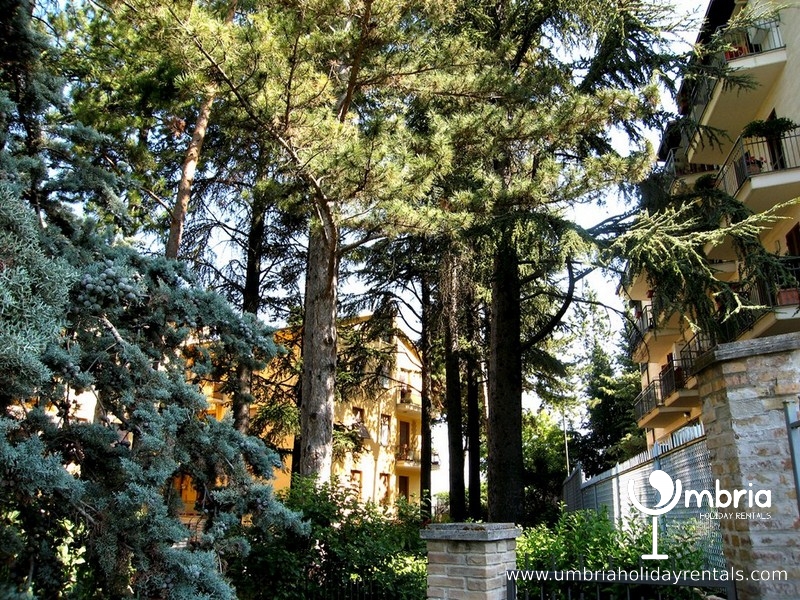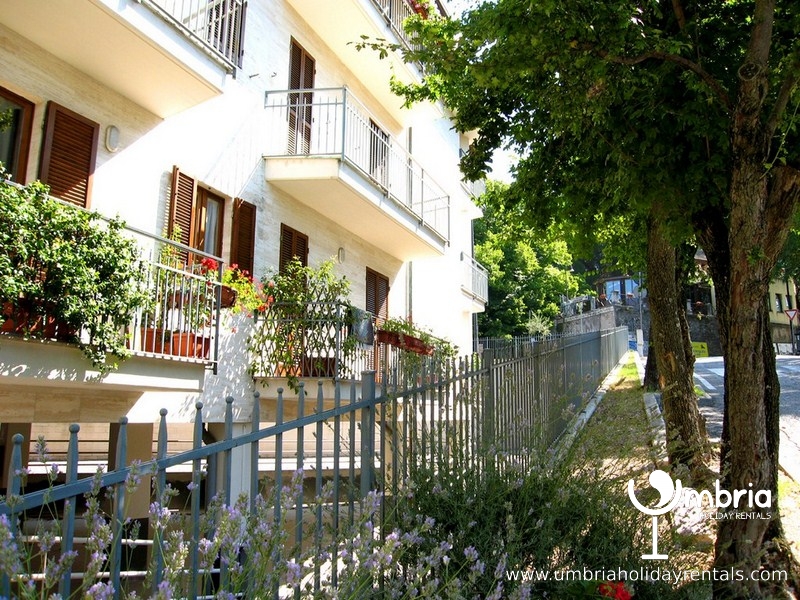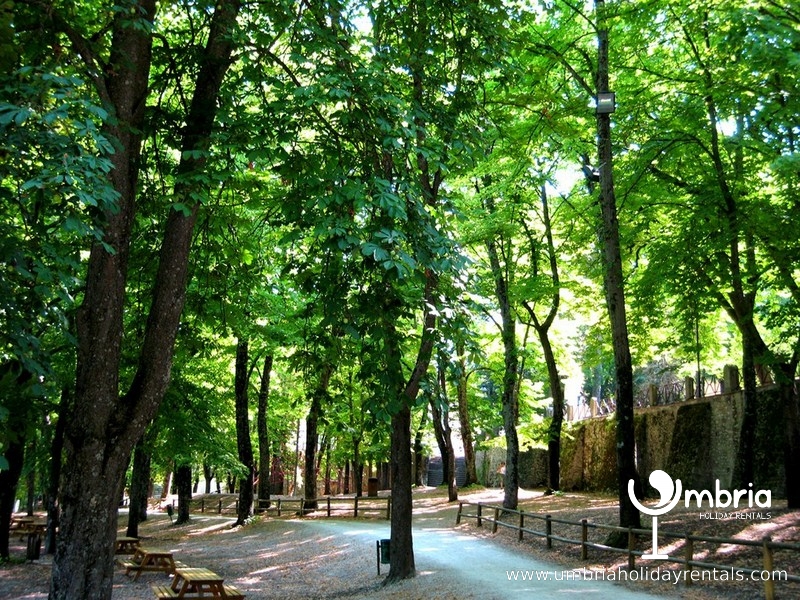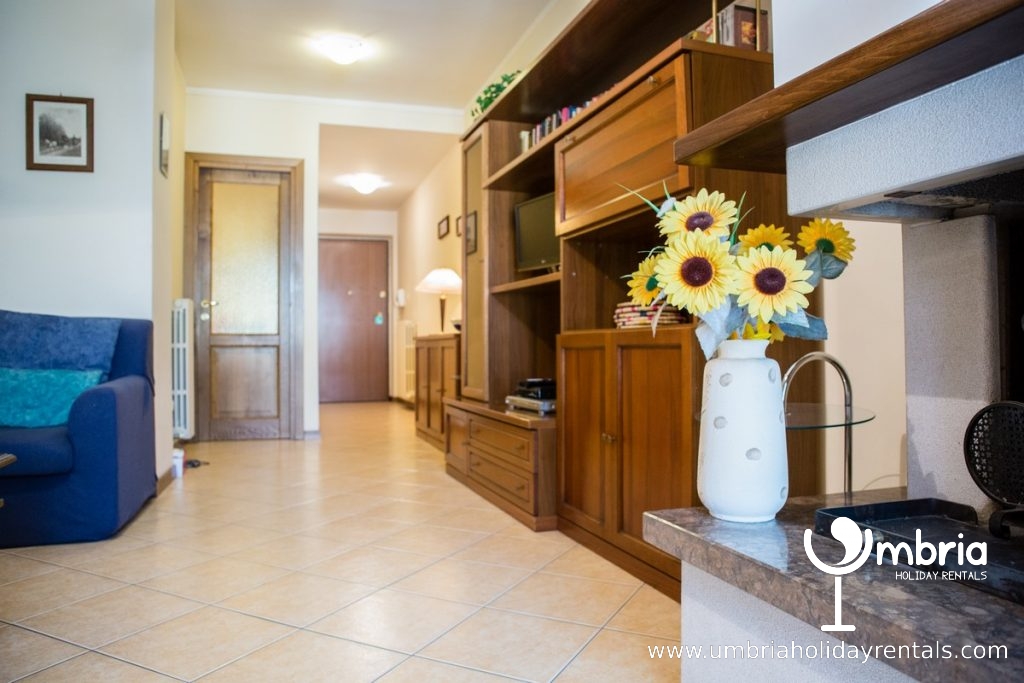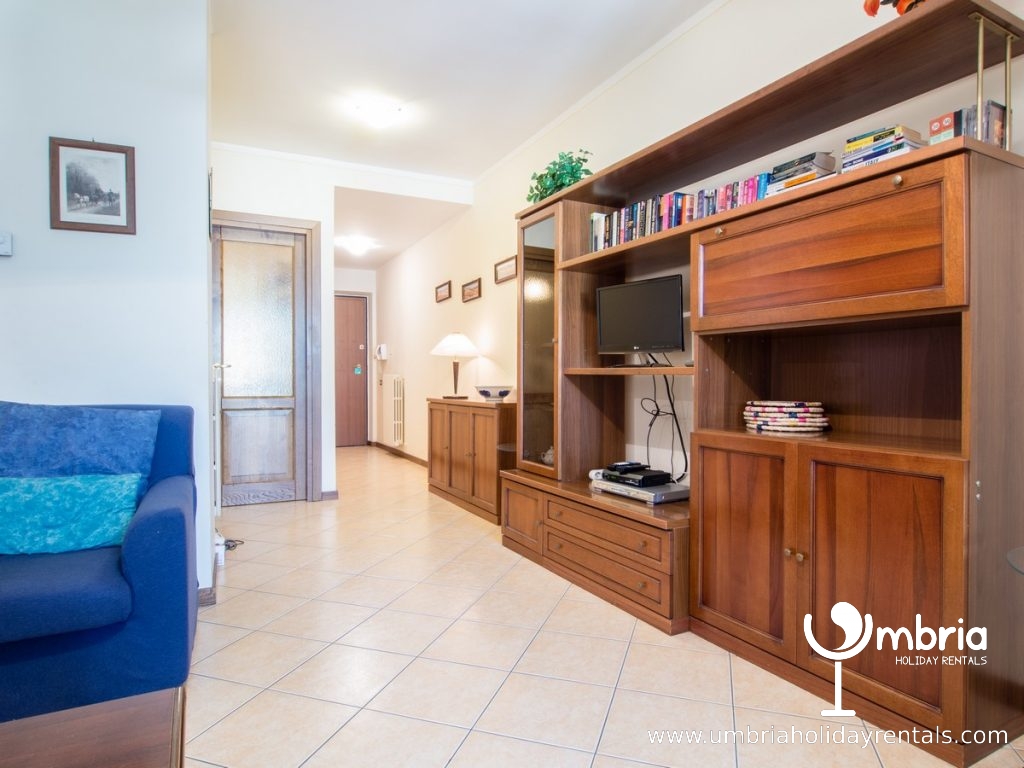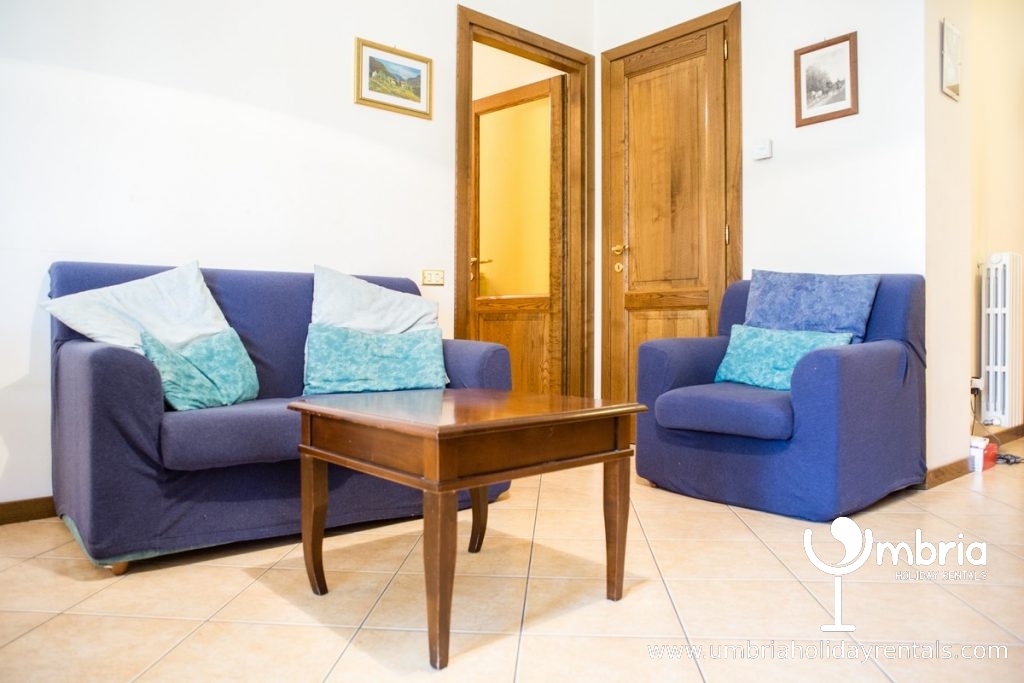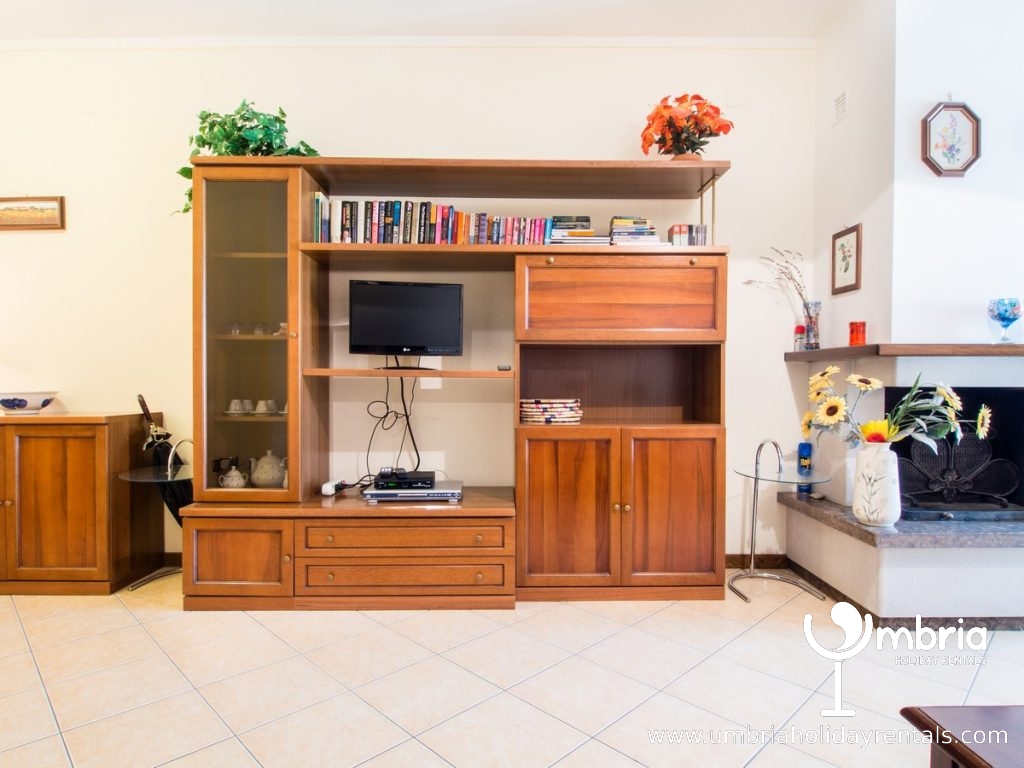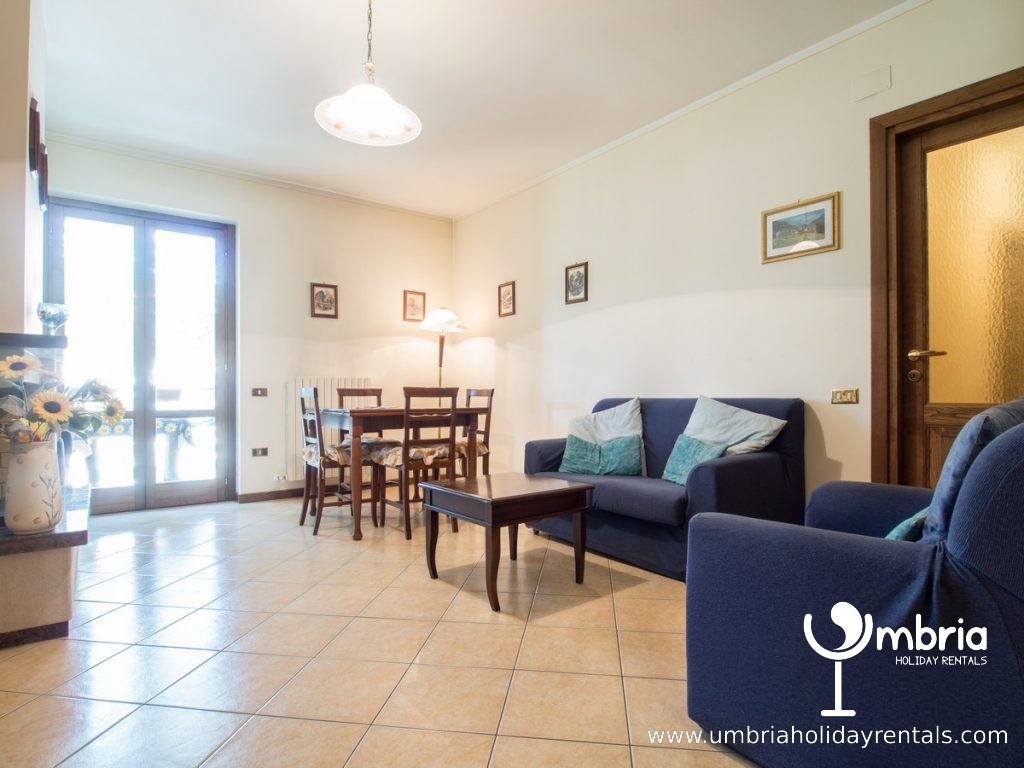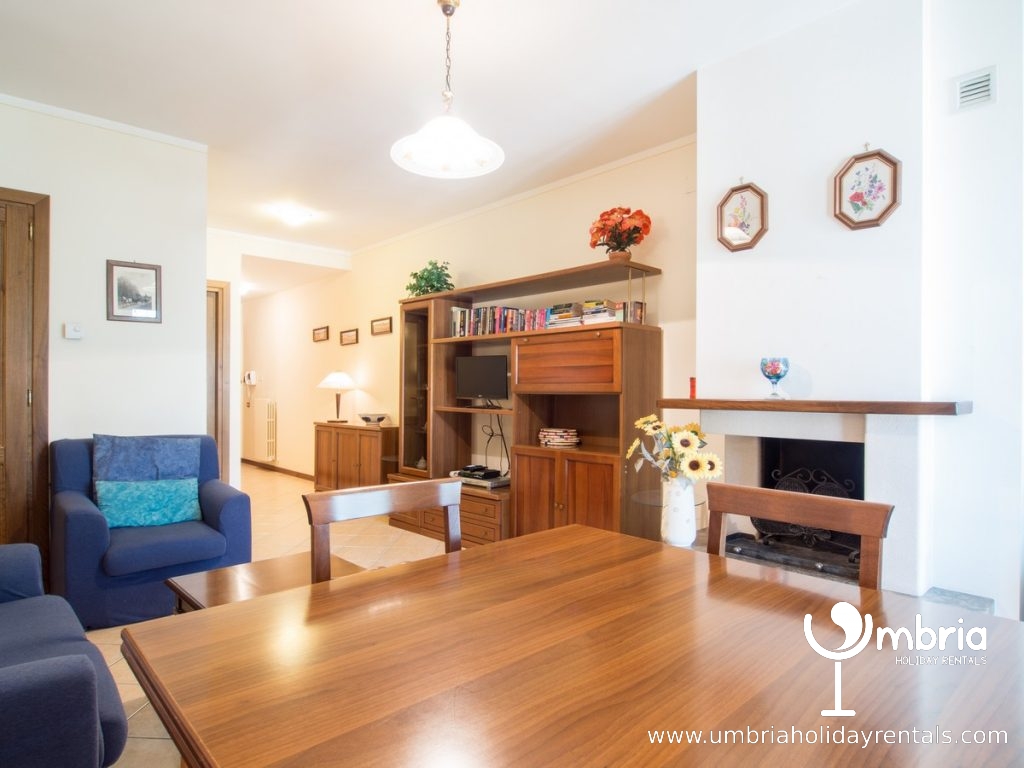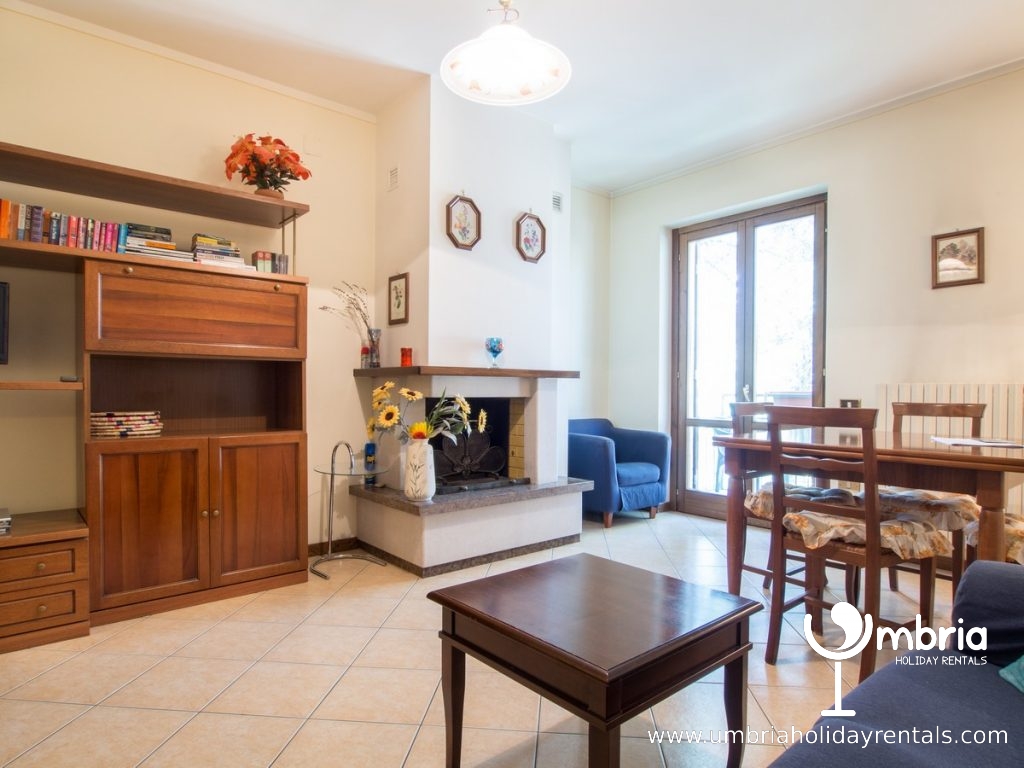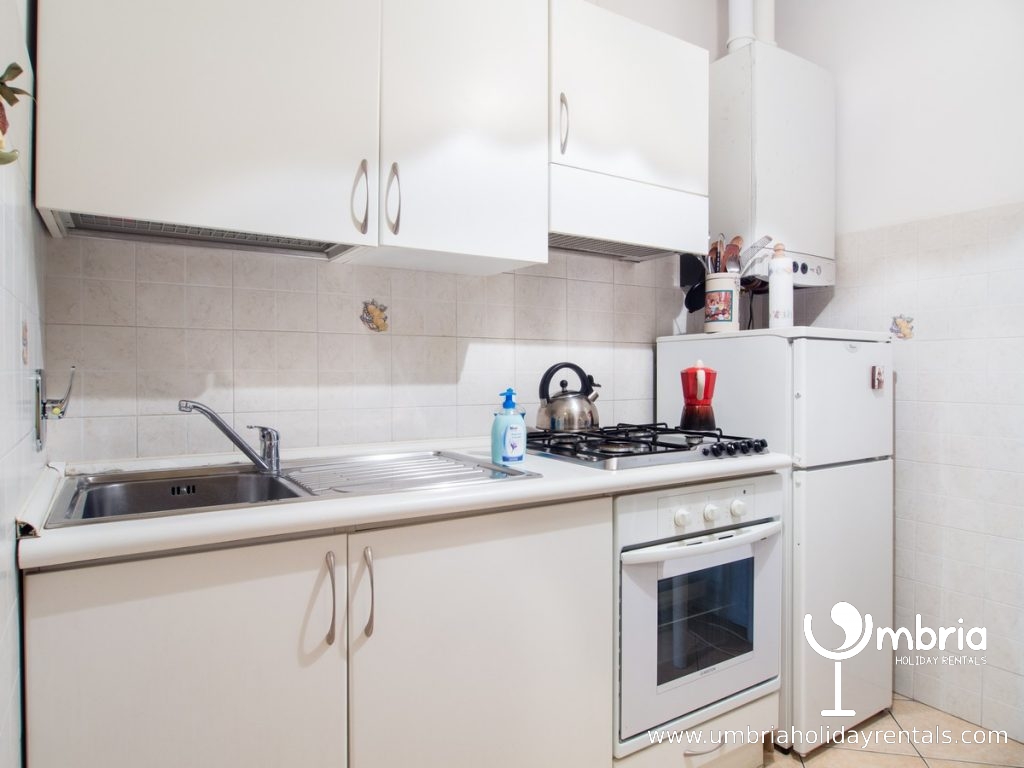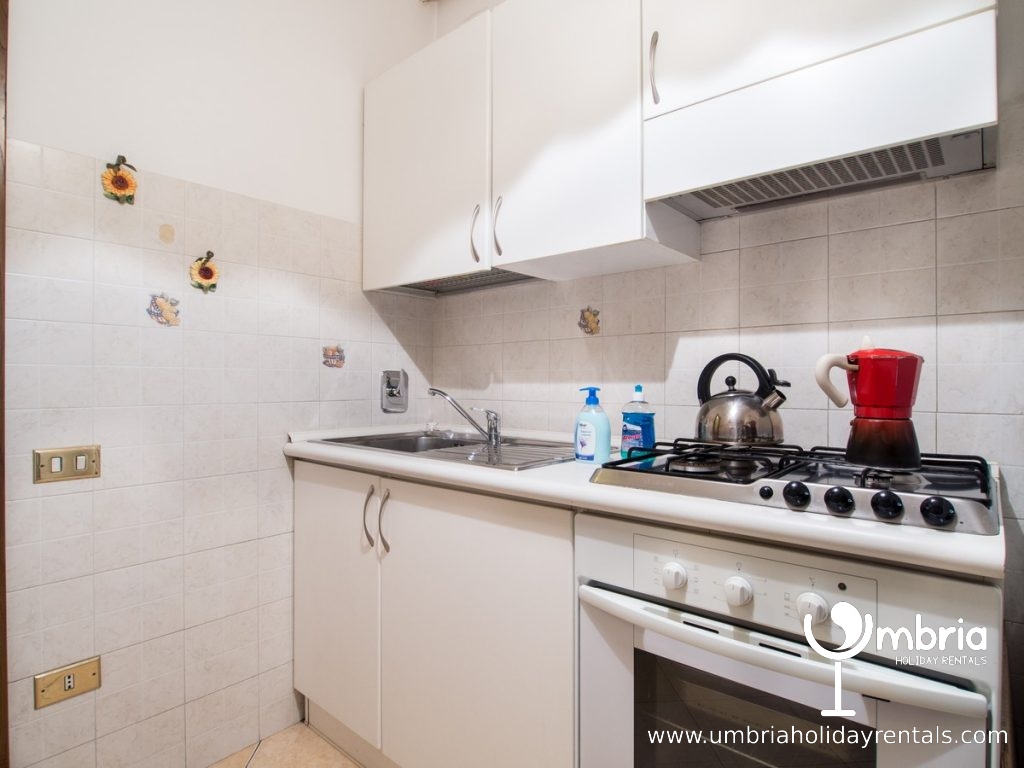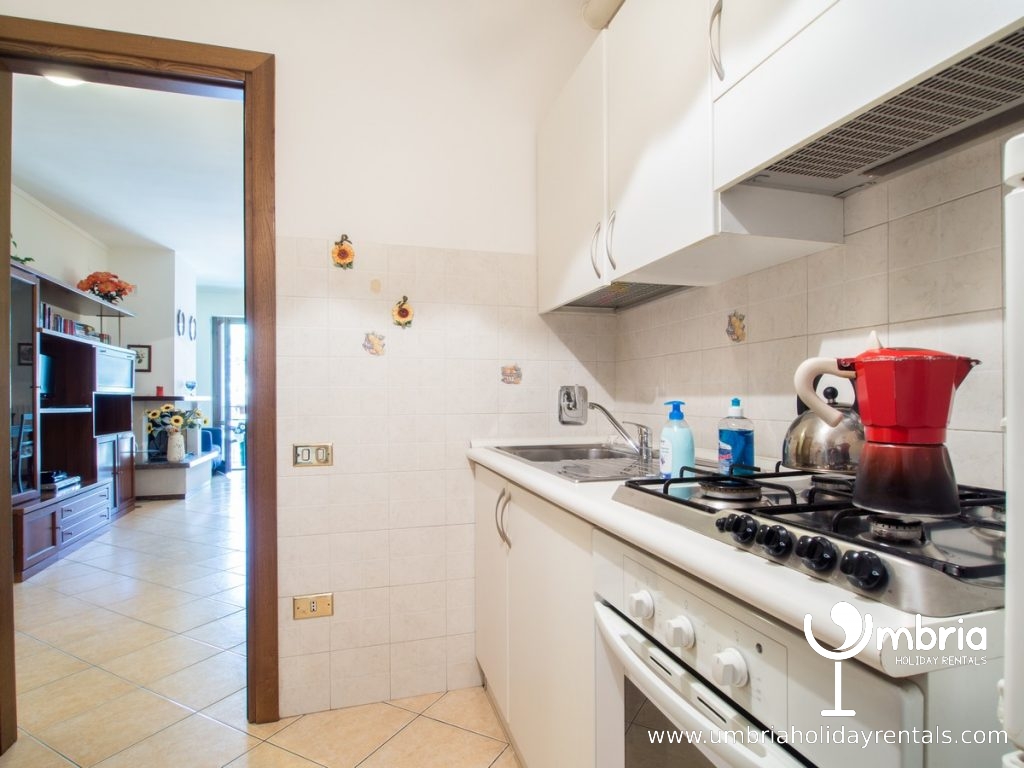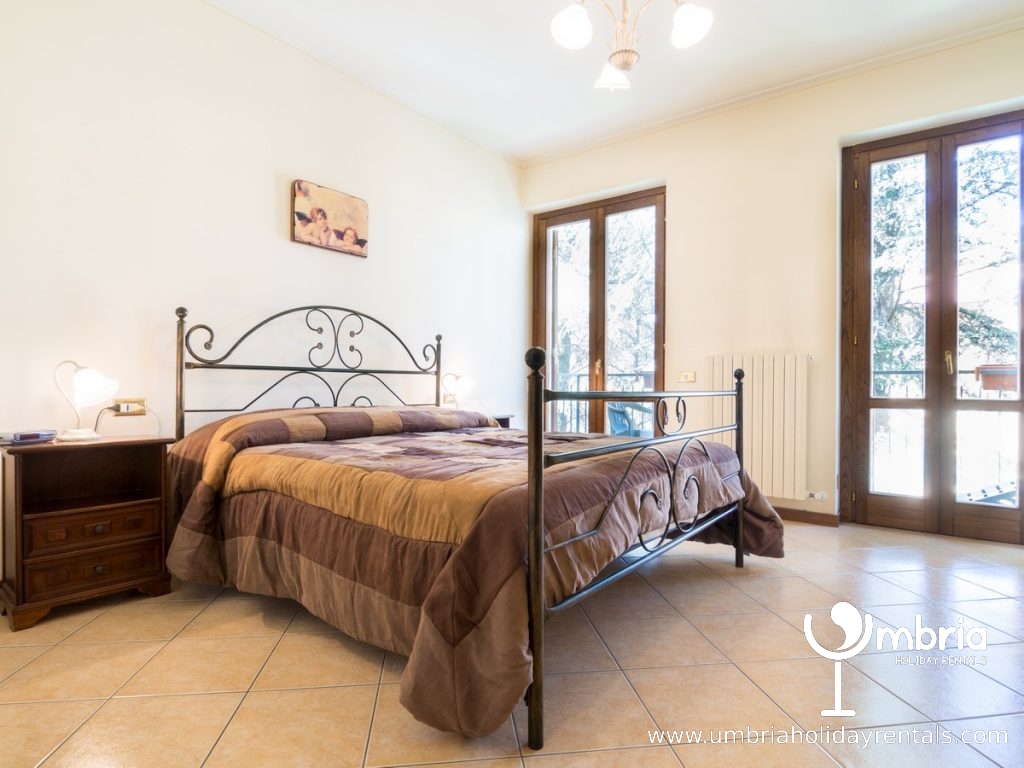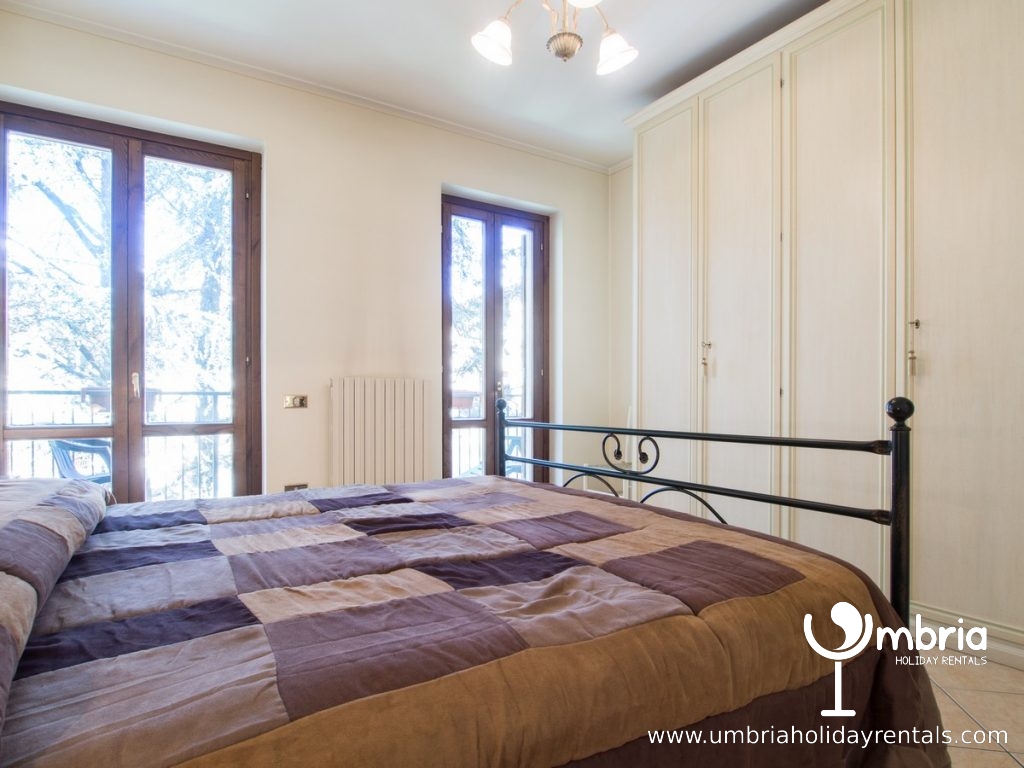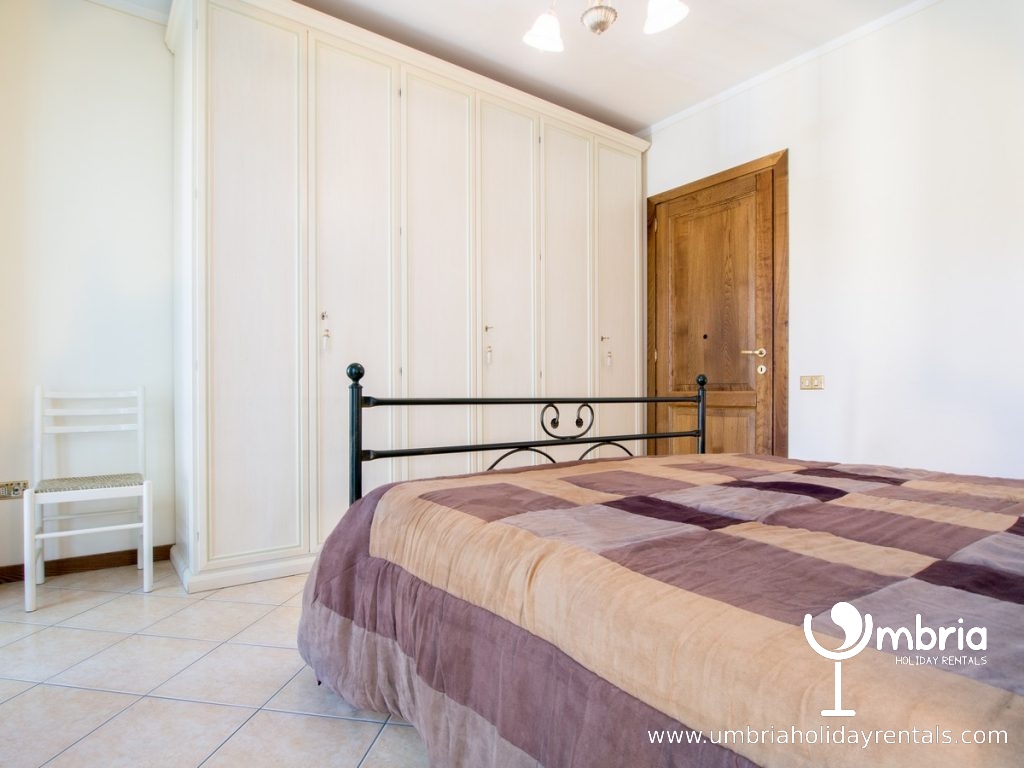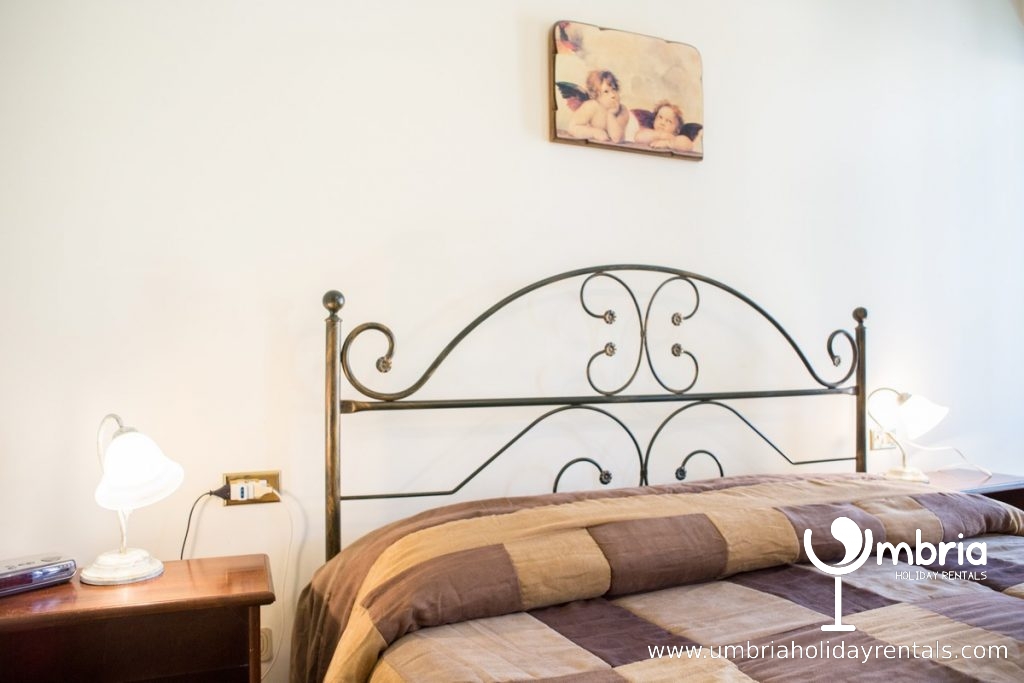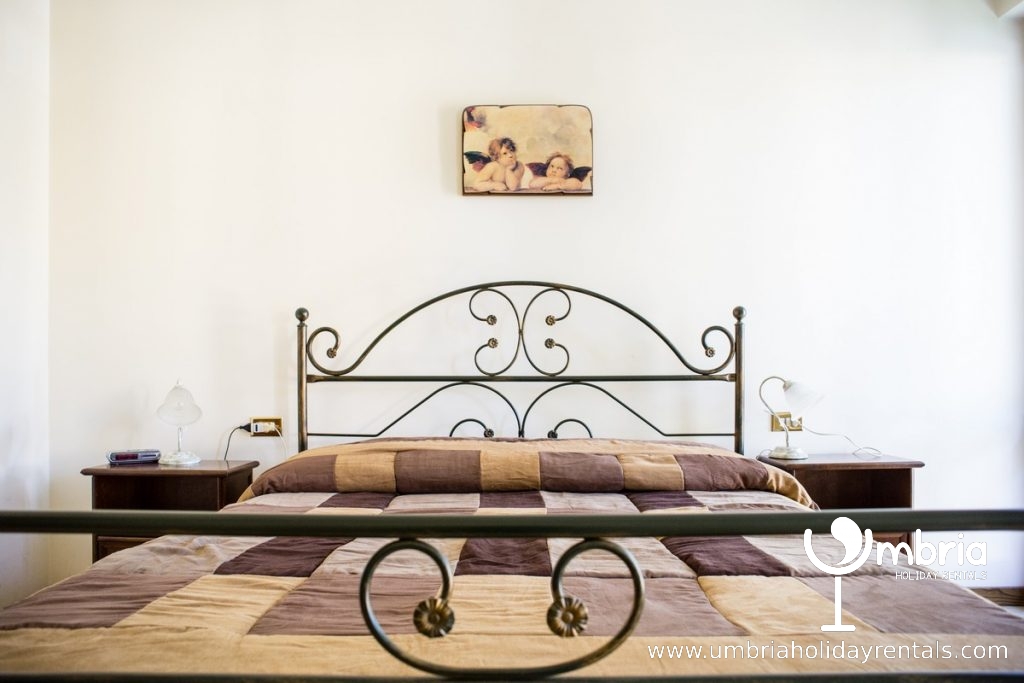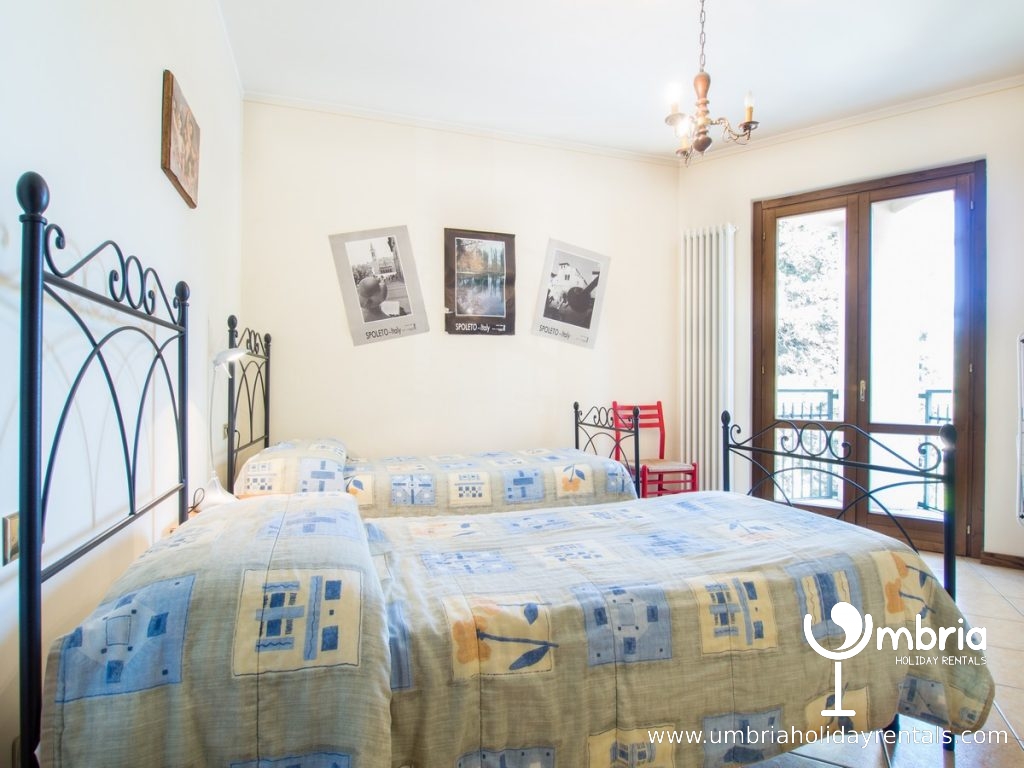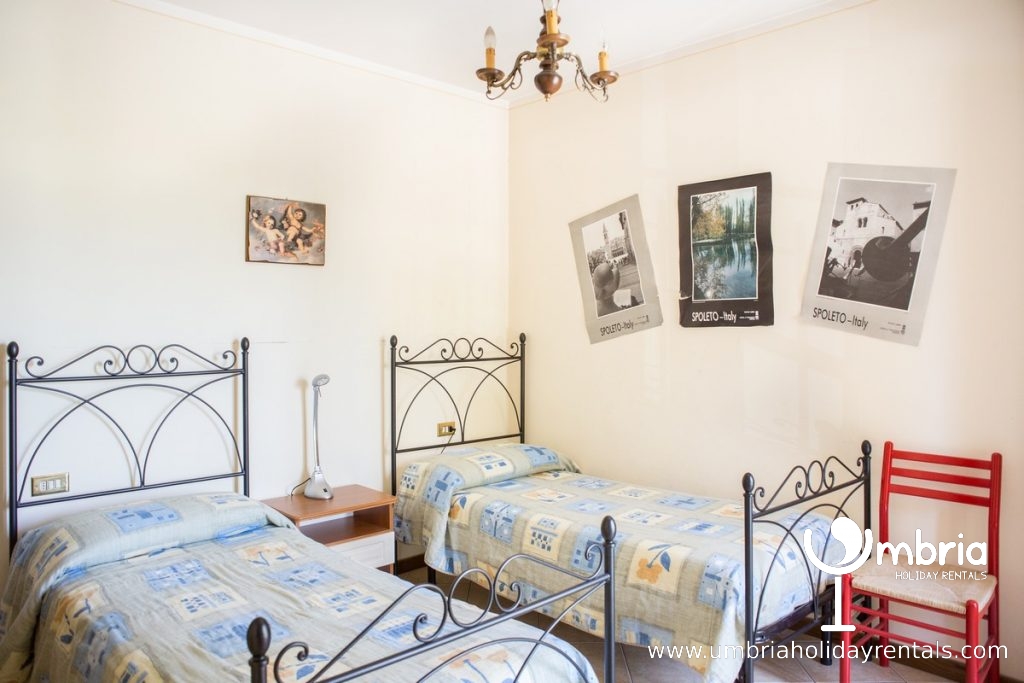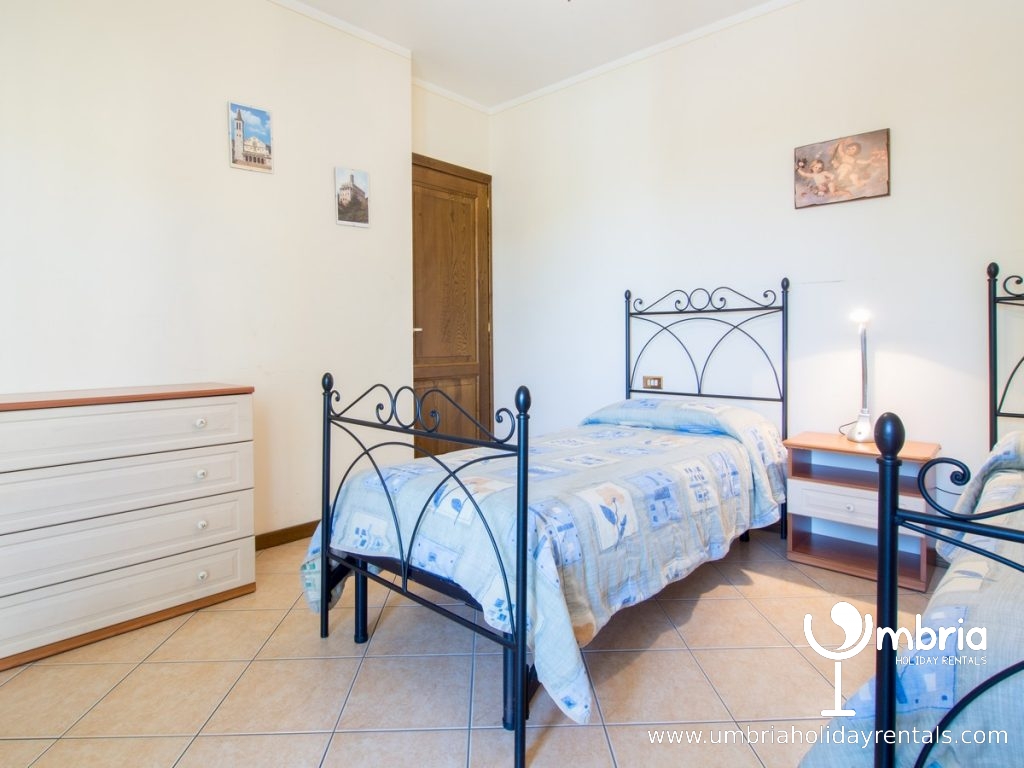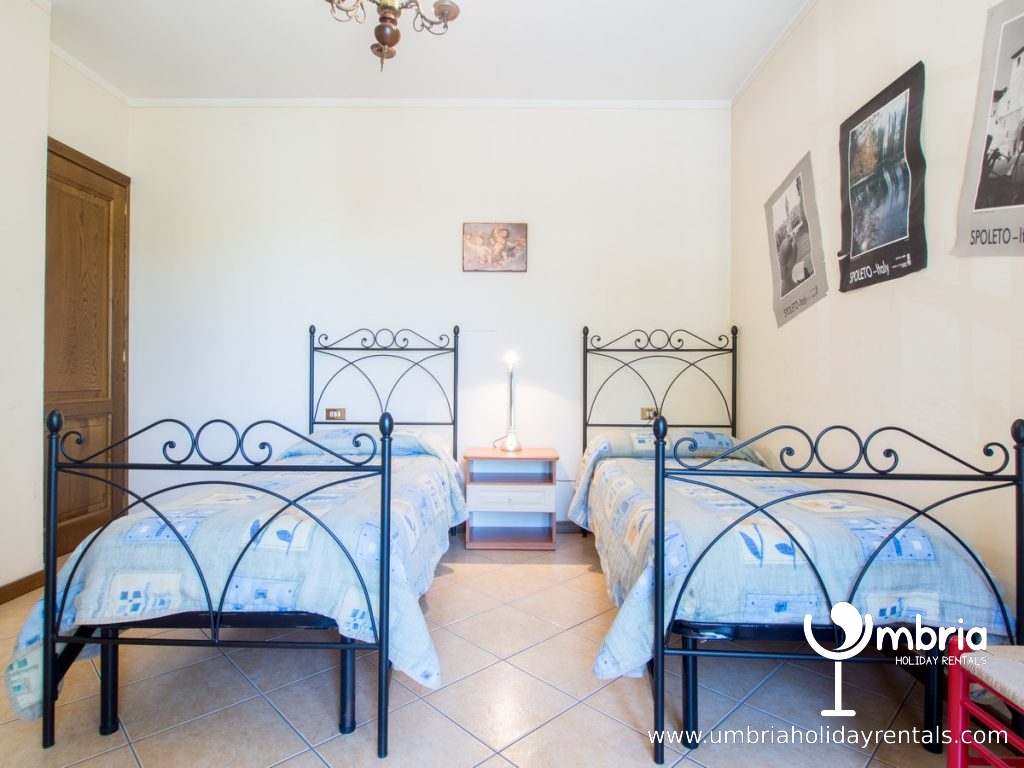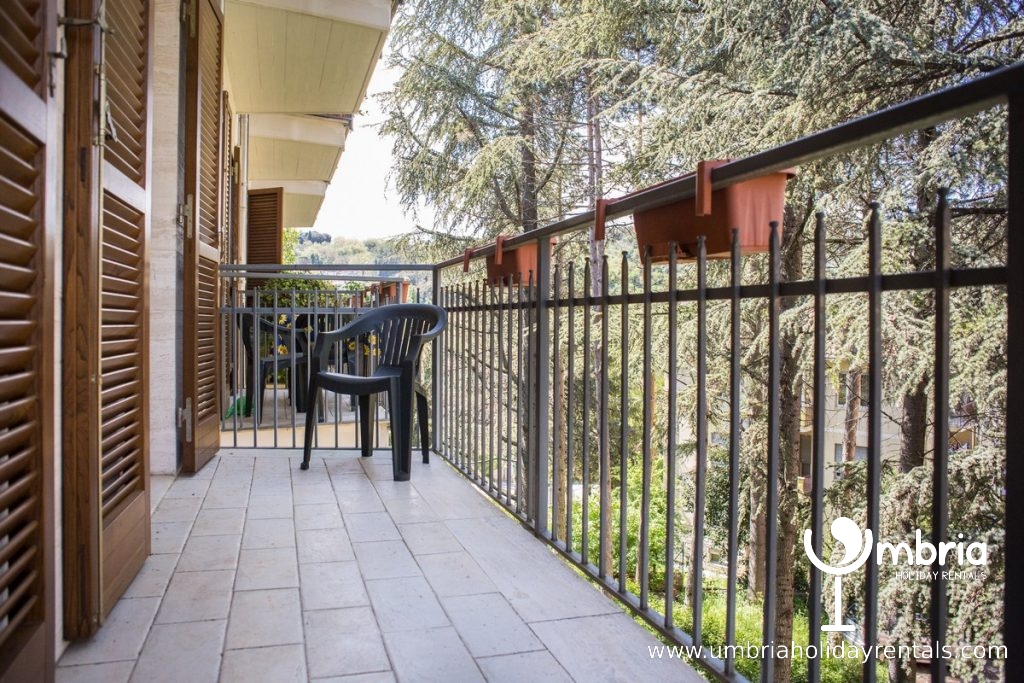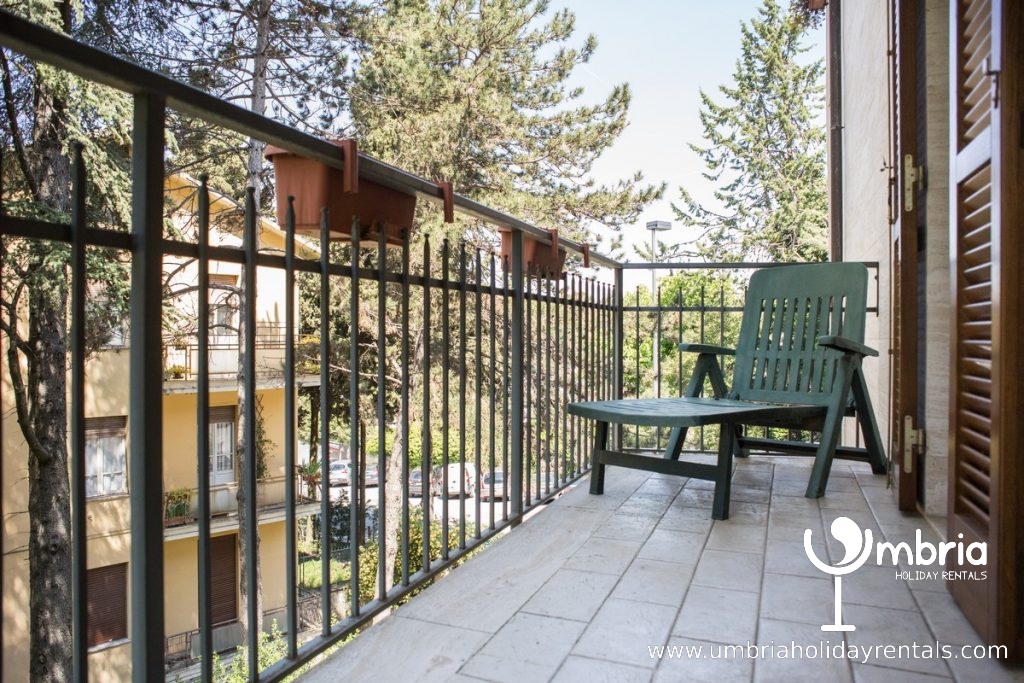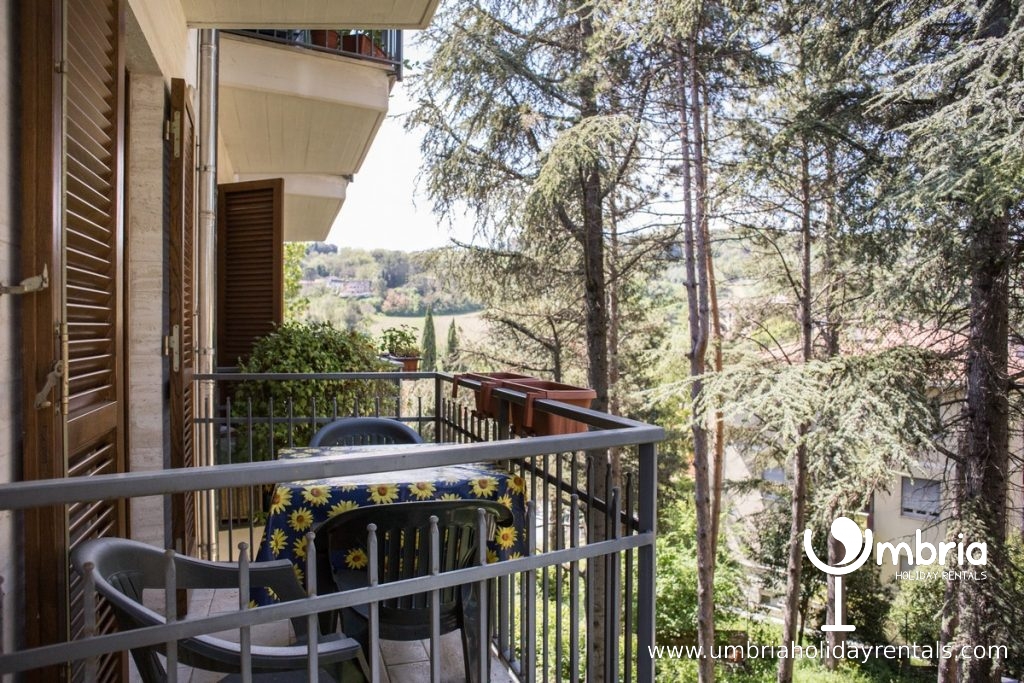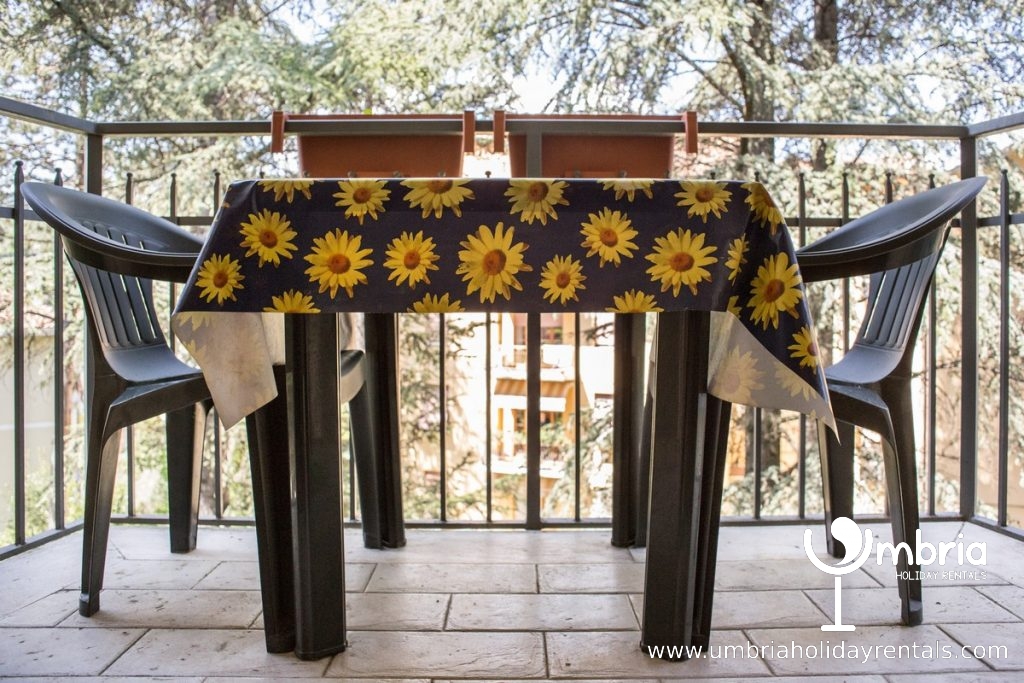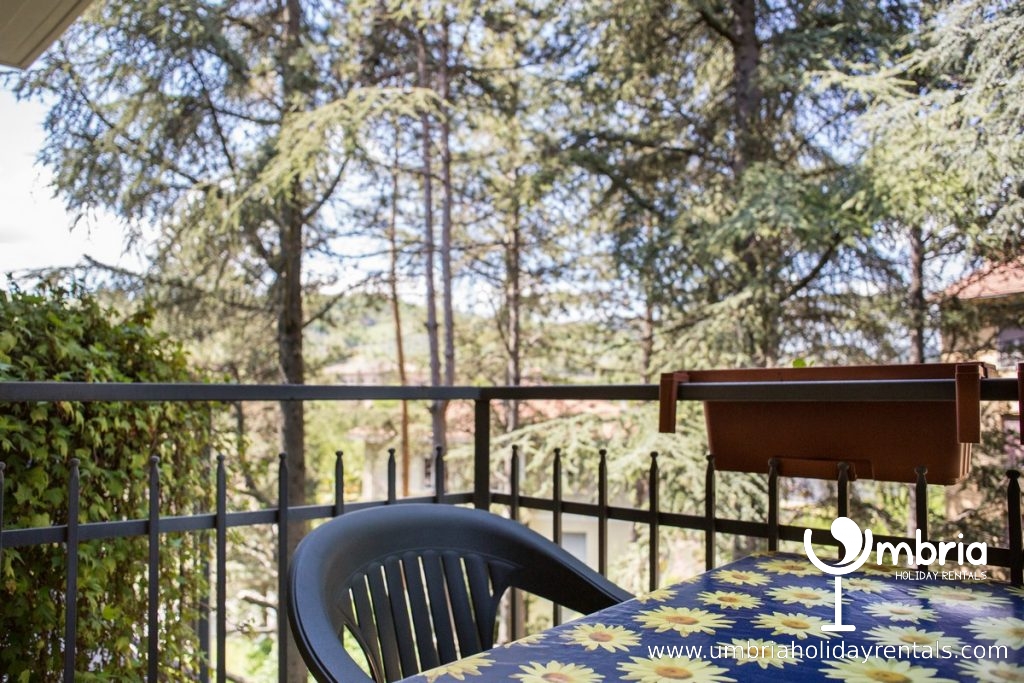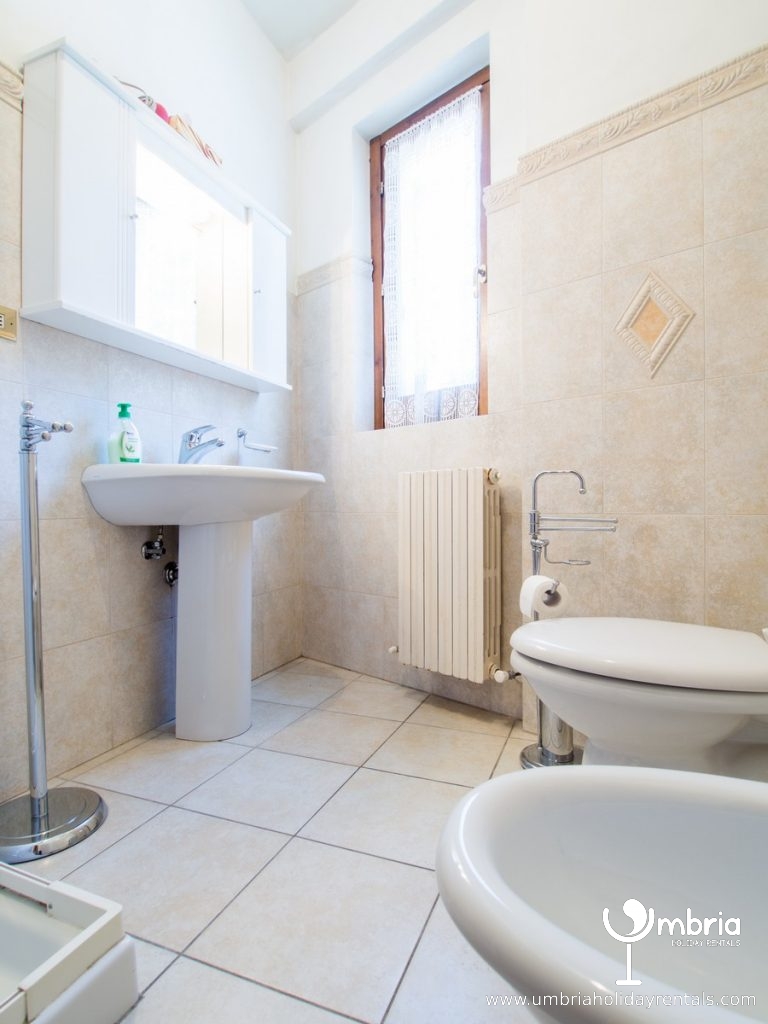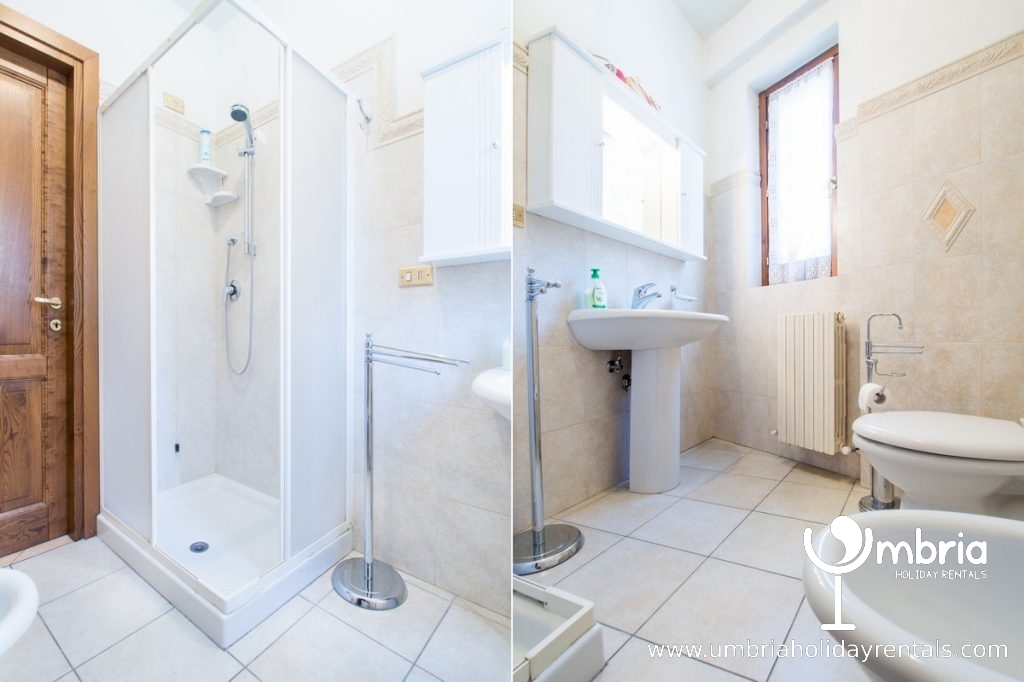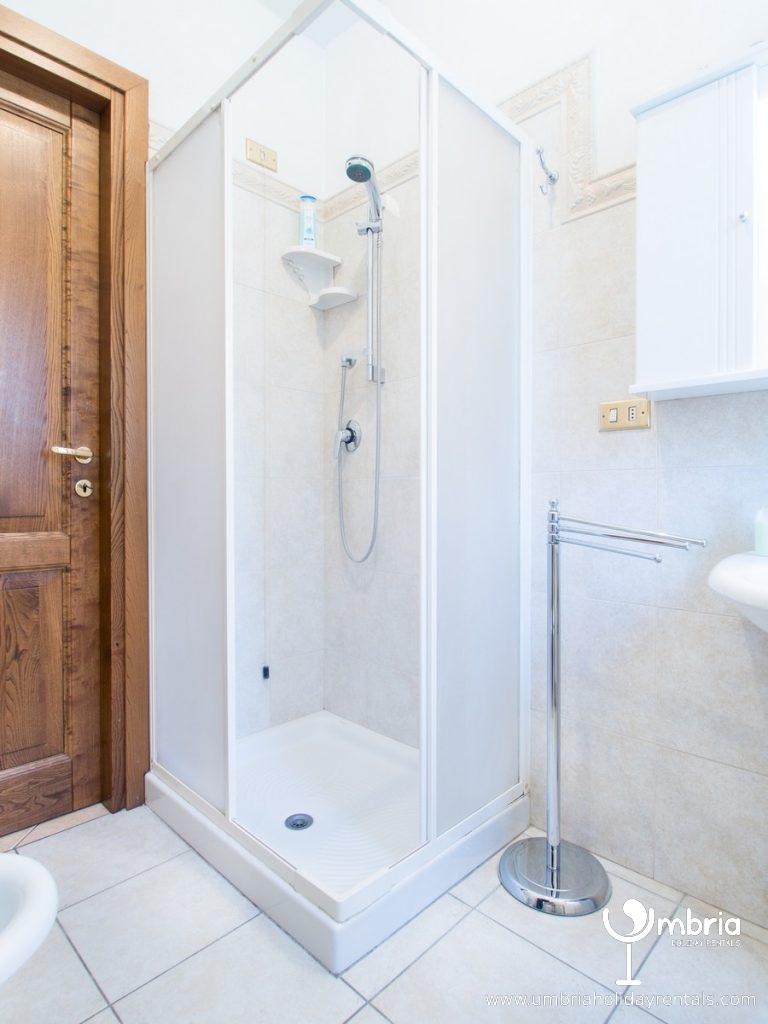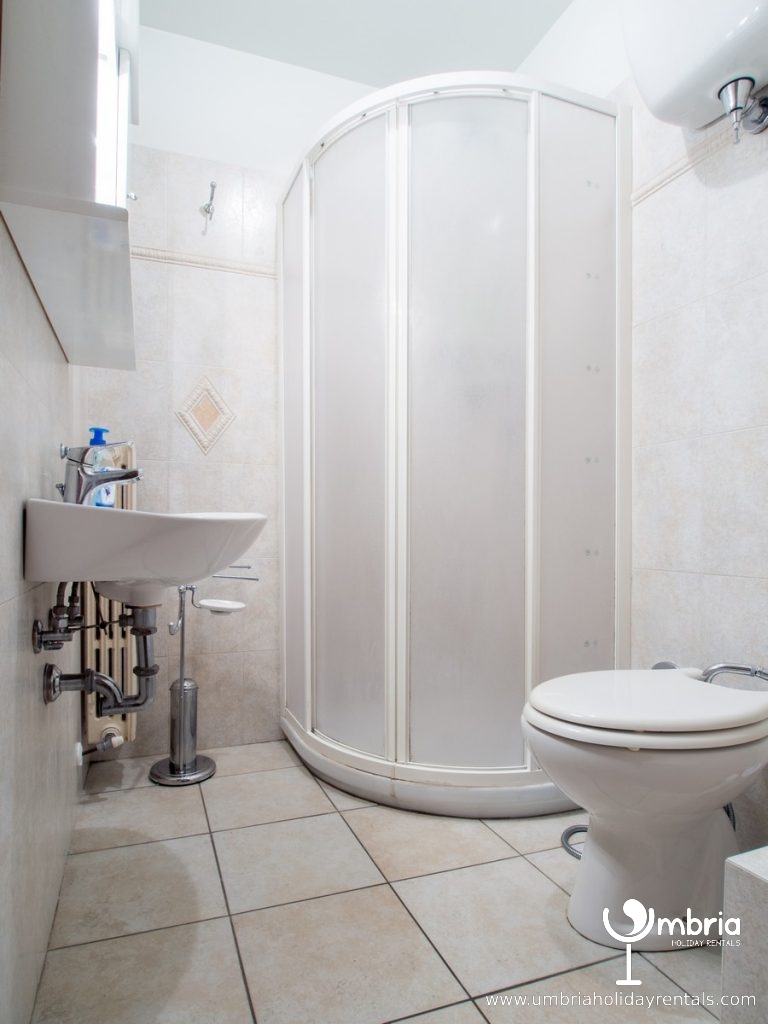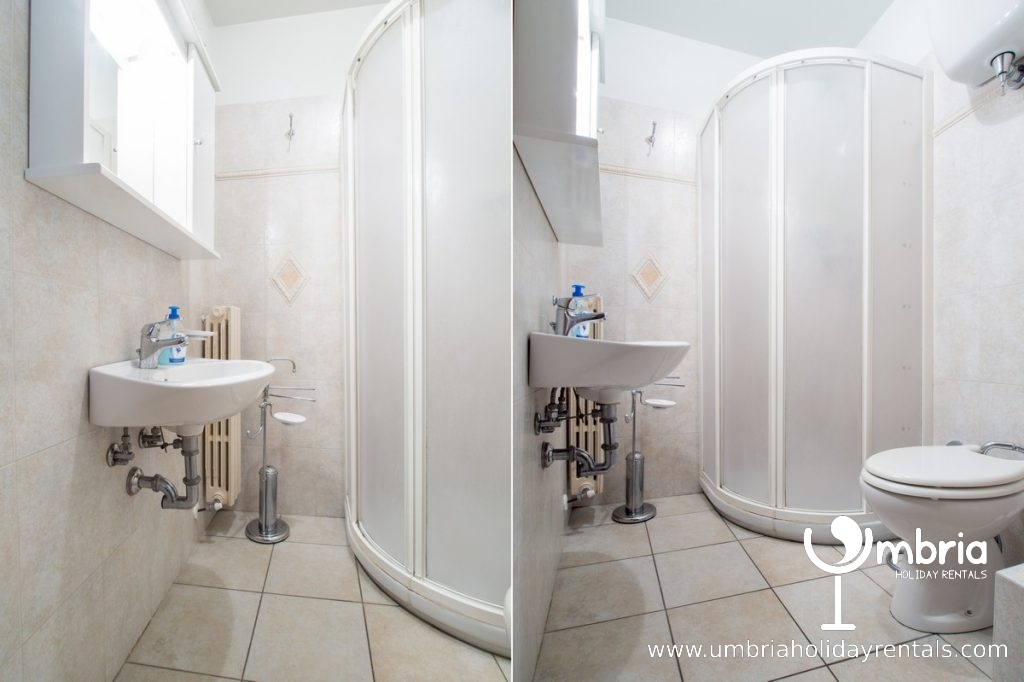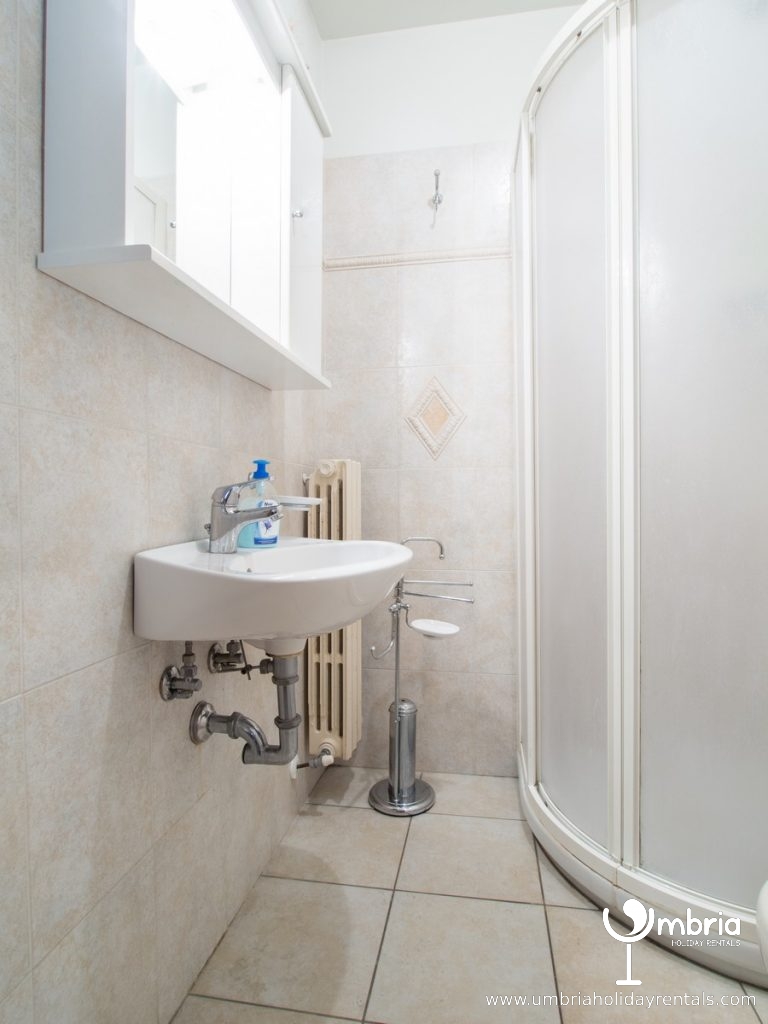 Sleeps:

4

Bedrooms

2

Bathrooms

2

Property type:

Apartment, Condo
Property Description
SUMMARY…
PLEASE NOTE THE PRIVATE POOL IS NOT ON SITE. IT IS 7 MILES AWAY AT OUR VILLA MARIANNA AND IS AVAILABLE, FREE OF CHARGE, TO THE GUESTS THAT ARE STAYING AT VILLA MARIANNA AND TO THOSE GUESTS STAYING IN OUR NON-POOL PROPERTIES. IT IS A LARGE POOL AND, TO DATE, HAS NEVER GOT BUSY. OPEN MAY TO SEPT/OCT.
WiFi.
Elevator.
Car not necessary – 90 sq mts – central Spoleto with 3 balconies/pretty tree-top views and hills beyond/wonderful double bedroom with 2 sets of French windows onto a long balcony – sleeps 4/5 (2 double bedrooms, 1 with large double bed/1 with twin beds/a 3rd single bed can be placed in twin room on request) – 2 shower rooms/WCs) – extremely smart/spacious/elegant//lift. Also Broadband/WiFI internet access in apartment, where you can use your own computer. 2nd floor with elevator and stairs.
Spacious, elegant apartment – sleeps 4 persons….
SPOLETO CITY CENTRE /car NOT necessary.
The rate includes a lift, free of charge, to and from the station (ie arrival and departure), if you are without a car.
Arrival/Departure dates flexible, subject to availability.
1 double bedroom + 1 twin bedroom – beds can be joined, by request/1 shower rm/WC. Sleeps 4.
With free WiFi internet access, Il Parco, a smart apartment in a modern block, opposite the park, a 3 minutes stroll along a beautiful boulevard or through the park, passing 3 splendid restaurants, to Piazza Liberta, the very heart of the historic centre of Spoleto, off of which are a myriad of arched and cobbled lanes and piazzas, with ancient monuments, churches and museums at every twist and turn. Meander past flower shops, wine and truffle shops, many boutiques and shoe shops, bars and cafes and, of course, a myriad of interesting restaurants.
The area immediate to Piazza Liberta is pedestrian. Here, the tourist office faces an old Roman Ampitheatre that has been completely restored and where many concerts and theatre productions take place. When you sit in this amphitheatre, you can't help but imagine those days so very long ago when the Christians were thrown to the lions, such is the architecture and the magical atmosphere of the place!!!
A car is NOT necessary as you are just 20 minutes walk from the train station and the bus terminus or a short bus-ride – the frequent bus stops across the road from both apartments. From the train station, you can get to practically anywhere in Italy. And, from the bus station, there are myriad of really interesting journeys you can take from little local rides around the hills, visiting a diversity of hill-top villages, to places as far afield as Castelluccio and Norcia – spectacular rides !
Immediate location….
If you like hiking or wandering through magical woods, passing secluded monasteries and prayer spots, seeing Spoleto from a great height, then, you can do no better than to cross the famous aquaduct, Il Ponte, which towers over a deep ravine – (just don't look down !), and, immediately enter the Sacred Mountains, pausing to gaze in wonder at the awe-inspiring Rocca, silhouetted against the mountains. Originally Spoleto's famous palace, then a prison, La Rocca is now a gallery that shows some of Italy's most famous works of Art. On your return, pause for a Cappucino, a gelato or a cool glass of Orvieto at the bar, adjacent to La Rocca (Italo is the owner's name) and contemplate one of the most stunning views in the world !
Il Parco is in a beautiful, tree-lined avenue. Iit has a modern/traditional atmosphere with an elegant interior. It is bigger than it looks in the photos. On the 2nd floor (there is a lift/elevator), it nestles in the tree-tops with pretty views of the nearby hills .
If you wish to be in central Spoleto, with easy access to the Duomo, Il Ponte, La Rocca and the Sacred Mountains, all at the top of Spoleto, or Porta Fuga and Corso Garibaldi, the oldest and most historic part as well as the busiest part of Spoleto, at the bottom, then, a stay in either Il Parco or Penthouse On The Park, its neighbour, is for you !
Private pool included in rate, 7 miles away……
FOR THOSE WITHOUT A CAR – FREE RIDE TO AND FROM TRAIN STATION !
If you intend being without a car, then, you will be picked up from the station on your day of arrival and taken back on the day of your departure.
PARKING….
If you are with a car, then, you can park nearby, for free.
Or, you can hire a single car secure garage space, next to the elevator. The weekly rate is 50 euros, or 8 euros/day, the rate we pay the owner of the garage.
Brief description of Spoleto, to wet your appetite !!!
Spoleto is akin to a giant, fairy-tale castle. Sprinkled with bars, restaurants and shops, peppered with piazzas, Spoleto sits magestically amidst a maze of tunnelled, cobbled lanes and alley-ways, all leading skywards to the famous Rocca, the aquaduct and, some of the best views in the world. A surreal setting, a stage-set in the making, fringed by mountains, olive groves, vineyards, mediaeval monasteries, towns, cities and tiny hill-top villages – all beckoning a visit, Spoleto is truly a temptress. Succumb to her beauty and you must use all your will-power to leave, even for a short while.
Quite simply, Spoleto is the most captivating city in Italy, never mind Umbria, Venice and Florence being on a par.
Venice has the water. Florence has the Uffici. Spoleto has the mountains. All three have a history to be reckoned with. All three bedazzle us with their rich cultures, their European, aristocratic connections and their sheer beauty. But, Spoleto has the upper hand for the world traveller. It resists tourism with its associated inflated rates and tacky goods on sale ! You are invited to visit Spoleto, but, not as a tourist. You will be welcomed like a long lost member of the family ! Treated like a king. And, you will pay the same rates as all the locals, especially when you pay attention to all our recommended restaurants, bars and gelaterias.
Subsequently, Spoleto is in demand with those in search of "the authentic Italian" experience, love beauty and who wish to base themselves in the centre of Italy because, from Spoleto, you can get to practically anywhere else in Italy easily and cheaply within minutes to a few hours.
Until now, it had always been too expensive to stay in Spoleto. Holiday-makers were forced to stay outside of Spoleto and drive in. We have changed all that. We have "unlocked" Spoleto, with our range of centrally located apartments, at rates that are competitive with our "out of town" apartments, making Spoleto affordable for you, at last !
Read more about Spoleto by clicking on or pasting into your browser :
http://www.umbriaholidayrentals.com/general-information/spoleto.html
Accomodation and features
Accomodation type: self-catering
Meals provided: self-catering
Holiday Theme: budget, family, historic, tourist attractions
Bedrooms: 2 : 1 double + 1 twin (twin beds can be joined, by request)
Bathrooms: 2 shower rooms/WCs
Living Room Facilities: Seats 4
Dining Facilities: Seats 4
Kitchen Facilities: 4 ring stove, freezer, fridge, grill, hob, iron+board, microwave, oven, washing machine, coffee maker, cooking utensils, toaster
Entertainment Facilities: books - fiction/non-fiction, music library, TV, DVD library, DVD player
Internet Access: broadband access, wireless broadband, internet access
Swimming pool: private pool not on site
Outside:balcony, parking on street, sun loungers, 1 car garage for hire, parking off street
General Property Facilities: activities guide, ceiling fans - room fans, central heating, hair dryer, linens provided, local maps, local restaurant guide, welcome paper towels, welcome shampoo, welcome soap, welcome toilet paper, towels, beach towels, elevator, daily maid service on request
Suitability of the Property: children welcome, suitable for elderly or infirm, long term rentals available, non smoking only
Rates
| | | |
| --- | --- | --- |
| Period | Weekly Rate | Minimum Stay |
| Dec 1 - April 30 | €350 | 7 days |
| May 1 - Oct 31 | €640 | 7 days |
| Nov 1 - Nov 30 | €510 | 7 days |
The rate includes up to 4 persons.
A large private pool at self catering Villa Marianna, 7 miles away, is included in the rental rate of this apartment. Open between May 1 and Oct. Please click on the link to see photos of the pool: http://www.umbriaholidayrentals.com/location/mountains/item/villa-marianna-pg-13.html
For longer term bookings, please ask for a quote – it is very helpful, if you advise of your budget, inclusive of utilities, linens, towels, taxes + final clean etc.
Flexible Arrival/Departure Dates - subject to availability. No arrival on Christmas Day or New Years Eve.
To see details of all that is included in the rate, EVERYTHING, please click on Booking Info :
http://www.umbriaholidayrentals.com/general-information/booking-information.html
A deposit of 25% is required to secure a booking.
NOTE THAT THE CHRISTMAS PERIOD, BETWEEN DEC 23 AND JAN 3, WILL ATTRACT A TARIF OF 100 EUROS EXTRA A WEEK MINIMUM....
To see the full cancellation conditions, please click on Cancellation conditions :
http://www.umbriaholidayrentals.com/general-information/cancellation-policy.html
Reciprocal Links